Well, we have been SUPER busy with lots of…
…. nothing. 
And everything.   And life.  And adjusting to our new family.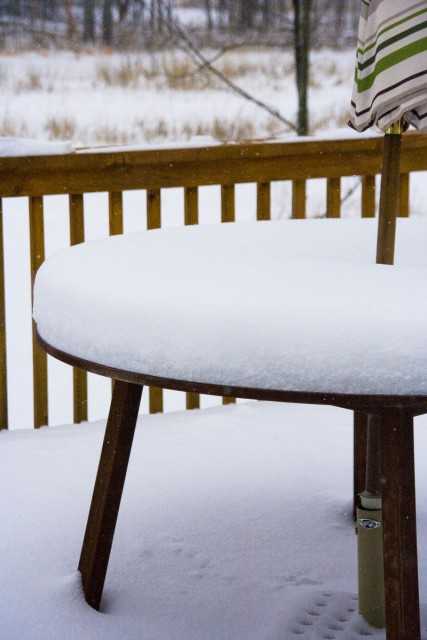 We did get a big snowfall…YEAH!… I love those big white fluffy flakes that dance around the sky and fall gracefully into big piles on the ground.  The kids have had a ball running through snow and jumping into snow and throwing snow and falling (a lot) in snow.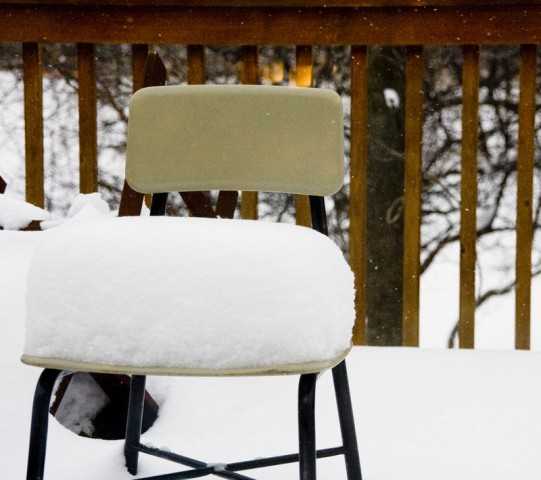 And we are supposed to get a bunch more tomorrow.  Joy!
We also brought Audrey Irene in for her first chiropractic appointment.  I knew she needed it, but I didn't realize how much!  With our sleeping arrangements and nursing all the time, she had developed a 'kink' in her neck from only looking to one side.  (Totally my fault)  Dr. Erick picked up on it right away after viewing her thermal-scan and fixed her up right quick! 😉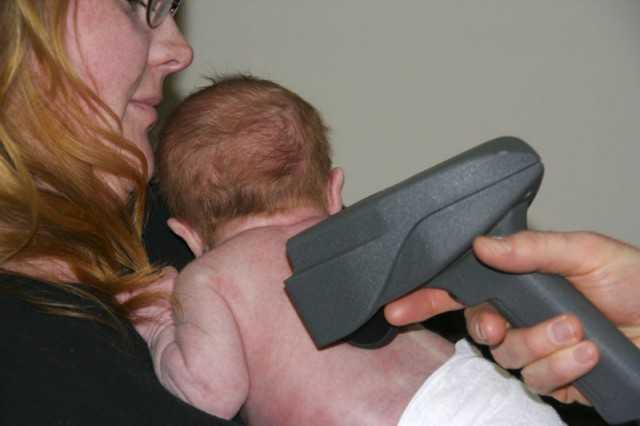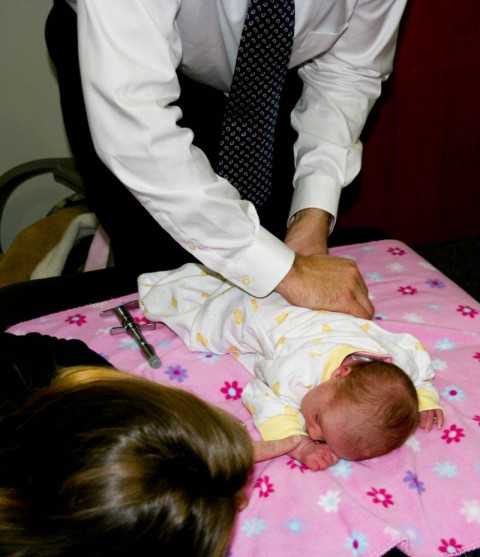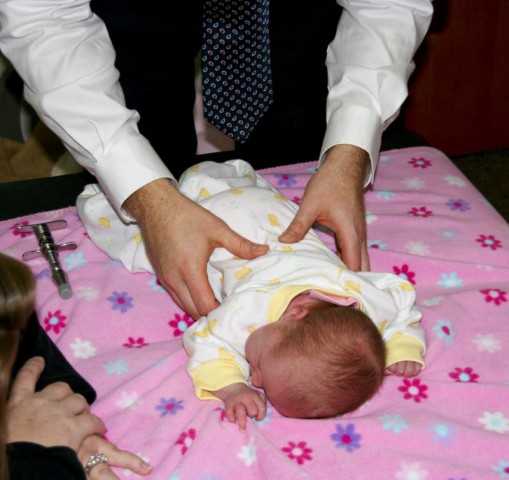 You could almost see the relief in her eyes.  It was wonderful!  If you have never had your kids adjusted… do it now! 🙂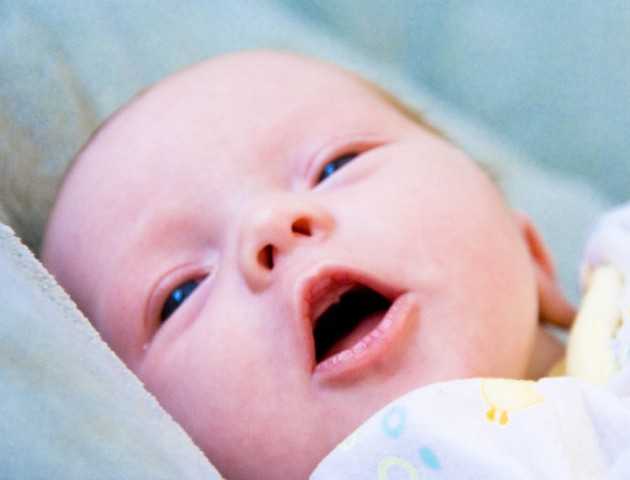 This is the face I see the most of… mouth open searching for food. 
Shes just like me.
And now, so as not to ignore my other children.  Not that I would ever do that.  (Hint: Be prepared for Not Me Monday…)
Here is Colton, who all on his own, created this beautiful frame masterpiece with all his magnet letters.  I was beyond proud!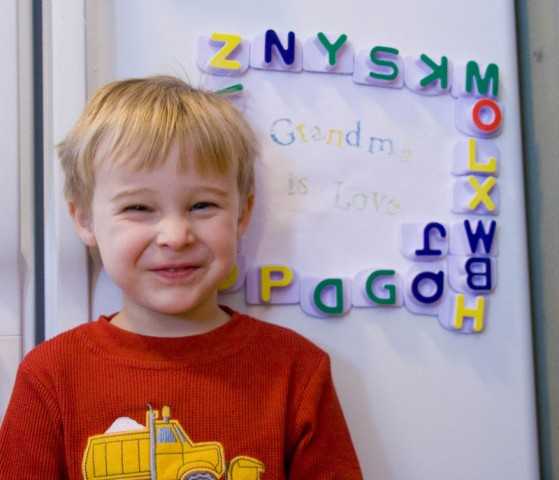 And I just liked his thoughtfulness in this picture…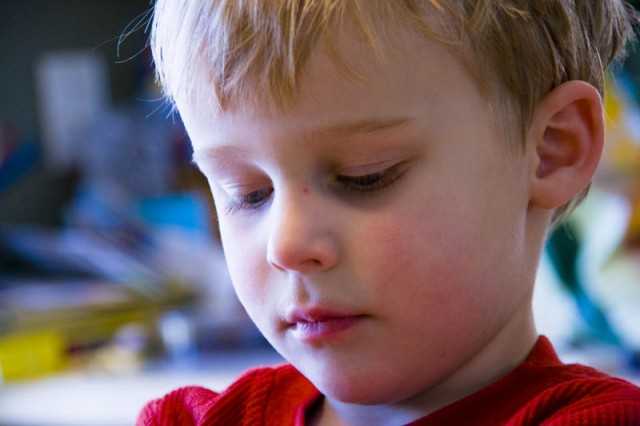 And here is my baby..I mean my big boy (whaaaaaaaaaaaaaaa!)… Parker.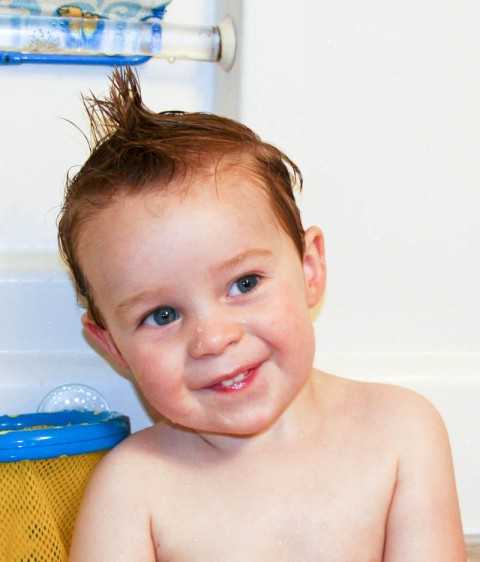 Hope you all had a safe and fun New Year.  Now lets all have a blessed and Christ filled 2009!