guest post by Gianna Kordatzky from Traveling Thought and Family Fun Twin Cities
Sitting at my booth at the farmer's market, I fed my kids a picnic supper (I must say it didn't last them three hours—I guess that's what happens when you eat supper at 4:30). We had spread out a blanket, and a gentle breeze was blowing.
It was a picture perfect summer evening. The kids dug out their sandwiches, their graham crackers and their juice boxes. After supper was gobbled up, my rascals scampered off to meet the other vendors at the market (it was a very small farmer's market—including my booth, six were set up). When they got to know everyone, they came back hoping to find some entertainment.
Once again they dug into the picnic basket hoping to find something delicious. Fortunately for them, success was at hand, and they pulled out a very large container packed with fresh strawberries. Everyone gathered around, and except for my warning to share, no one stopped to breathe. Before I knew it, the strawberries were consumed, and my little ones were off again making their rounds, strawberry juice dripping from their mouths.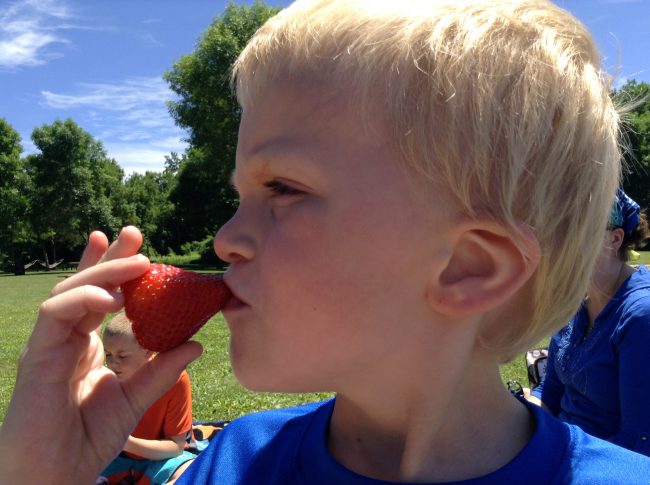 Needing a cuddle Jack came back to me and climbed up on my lap. I wrapped my arms around him and squeezed. As I did, an aromatic fragrance filled my nose.
What was that?
Cotton candy? At a farmer's market?
Where was the cotton candy?
I did a quick scan of the 6 vendors. Nothing. Why was the aroma of cotton candy so strong?
Not long after Jack climbed off my lap, Dash scurried over claiming dominion of Mama's lap. Again I could not ignore the whiff of cotton candy.
That's when I realized that it wasn't cotton candy I was enjoying. It was fresh strawberries. Strawberries that stained Dash's lips, that made his fingers sticky and that dripped down his chin.
That revelation got me thinking Do I love Jesus as much as my kiddos love strawberries?
Do I inhale Jesus like my children inhaled those strawberries? Am I devouring God's word and learning about Jesus like my little ones were consuming strawberries? Is the aroma of Jesus surrounding me so much that people can't ignore it? Does it make them look for the source of the fragrance?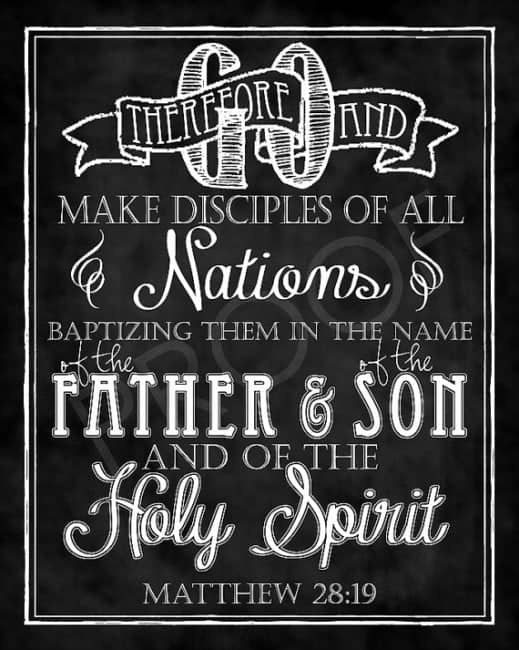 image can be purchased on Etsy
In Matthew 28:19-20, Jesus says, "Go and make disciples of all nations, baptizing them in the name of the Father, of the Son, and of the Holy Spirit and teaching them to obey everything I have commanded you.  And surely, I am with you always, to the very end of the age."
Jesus was speaking to his disciples, people who had immersed themselves in Jesus for years.  They knew Jesus.  His aroma surrounded their lives, their souls.  What is amazing is that I can know Jesus like they did. I can spend lots of time with Jesus and be his disciple. He promised to be with me always, and I can be full of Him.
When Dash and Jack were so full of strawberries, they didn't smell like Dash and Jack.  They smelled like strawberries.
I want to be so full of Jesus I smell like Jesus.
*****
Thank you so much Gianna!  Love your beautiful words and faith!