I dont know about you… but for me it has been… well… you!  I have met some of the neatest people through blogging.
And I'd love for you to meet them too!
Commenter's Appreciation December 2009
Commenter's Appreciation September 2009
Commenter's Appreciation July 2009
***
I want to talk about four
really neat ladies (I just wanted to feature four at a time) who have
made such a positive impact on not only my blog, but in my life.

Their encouragement and
support is to be commended, because I certainly do not make it easy for
people to be in constant support of my crazy ideas and antics and off
the wall humor.

I mean really, its not easy finding new ways to say, "Your kids are so cute"…

They find a way.
So, not only am I going to
feature them, I want to highlight a post of theirs that has either got
me laughing hysterically, ripped my heart out only to mend it back
together with the threads of hope and faith, or that I think was just
plain super neat.
***

(thats not Libby, that is her dog Einstein, just in case you were wondering)

First up is Libby from The Bonjours.

This girl is So. Dang. Talented.
The first time I went to her blog I was blown away by her photography.  She is SUCH style and personality and talent.  Did I mention she is talented?
And her son, Noah, is just about the cutest child ever.  The way she captures his everyday moments makes them seem extraordinary!
***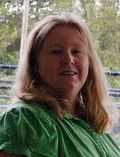 Next is Joy, from My Home in the Smokies, who is a super sweet homeschooling mama!
Joy also has a great eye for all things beautiful.
She never misses a post… which makes me appreciate her all the more, because I know how busy she is!
***


Have you met Paula from Vanilla Bean Baker?  Just look at these cookies!  And these! Not only is Paula a fantastic baker, but she is one of the most encouraging and supportive people I have ever met online.  She goes out of her way to offer up optimism and cheer!
She also has another blog, called Amen Corners, that is really a lovely place to be!
***
And last, but not least, is Kate from Kate's Life.
What can I say about Kate?  Hum.  She is probably one of the best vloggers of all time.  You can see one of her hilarious and hilarious vlogs here.  Its hilarious.
She blogs about her dog like he is a human.
She watches TV then blogs about it. Riveting.
But if you havent been to Kate's blog yet, you should stop by.  She will always keep you smiling.
***
It was super hard narrowing down who to pick this time… there are more ladies I cant wait to feature!  It just might be sooner then later, cause ya'all rock!