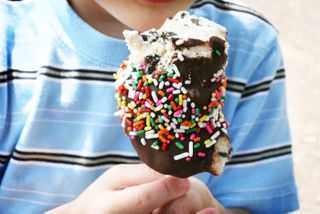 Do you know what this is?
Cookie dough dipped in chocolate and covered in sprinkles.
Chocolate chip cookie dough to be exact.
We went to the fair.  And I do NOT monitor what they eat at the fair.  It is a splurge, a free day… a fun time to laugh and eat things that we will not eat for at least another year.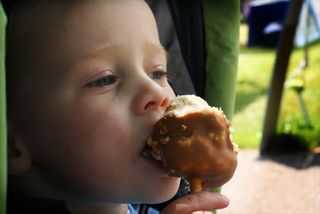 Parkers is white chocolate chip macadamia nut cookie dough dipped in butterscotch rolled in heath chips.
I shudder just thinking about it.
I only had one bite…
… it was amazing.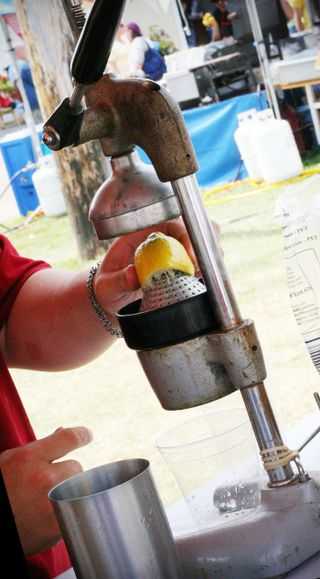 I got a fresh squeezed lemonade.  It was sunshine in a cup.  A perfect combination of sweet and tart.
Kinda like me.
Lame, I know.
I'm in 'a mood'.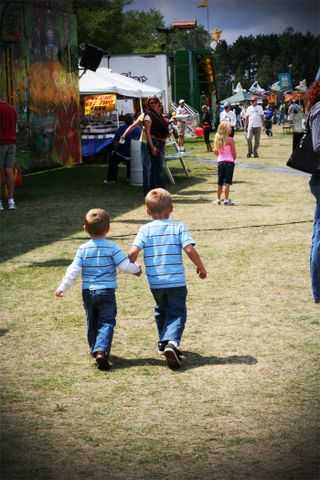 My kids were is such a good mood that this happened.  They did it all on their own.  I could have died from the cuteness of it all.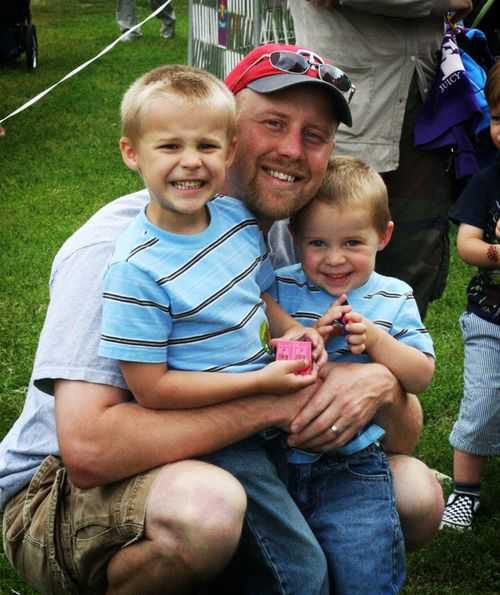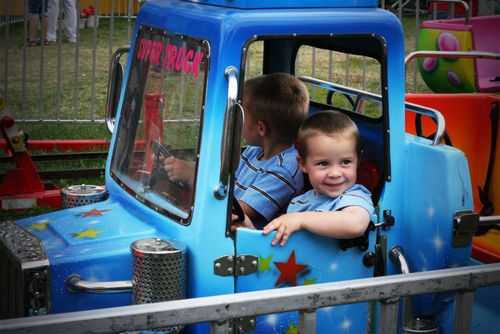 And welcome to CutieMcParkerVille.  Population One.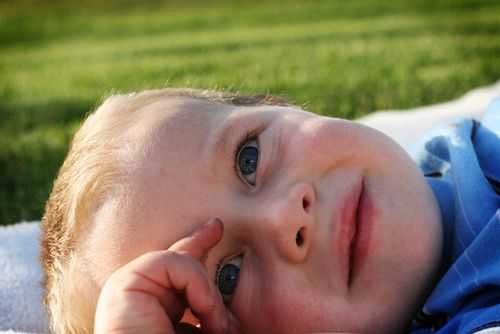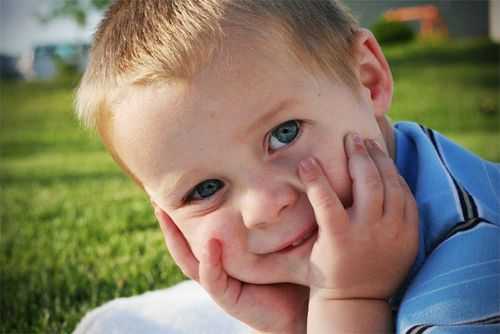 My little dreamer.
Am I the only one who has gone to the fair this year??  Is that a midwest thing?  Please!  I must know if I am the only one who saw deep fried pickles stuffed with cream cheese. (I'm so not kidding about that either.  My hubby actually got one.)
What does your town do for summer fun?