It was one of the rare occasions that I get to the grocery store by myself. I mean, not nearly as rare as it used to be, as now I will make sure that I go either alone or with one child. It just works better that way. So this day I happened to be alone and it happened to be a busy day (Good Friday to be exact, people doing Easter shopping).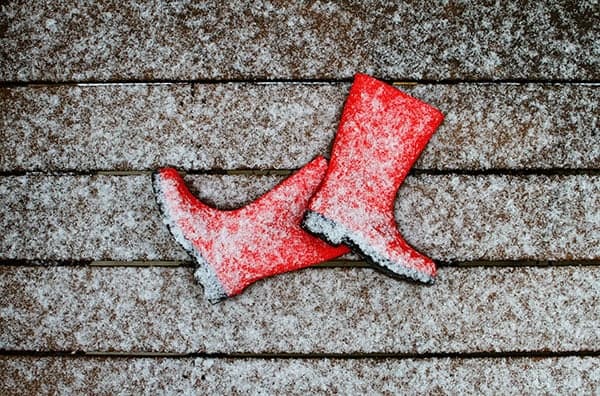 I am most definitely one of those people who does not make eye contact when I go out. I keep to myself. Wear normal, boring, plain clothes and don't make waves.
I was in line at a big all natural and organic grocery store, minding my own business, when I heard two ladies talking behind me. They were deep into a gossip session about she-who-shall-not-be-named (they referred to her like that, not me). This other mom was making horrible choices in her chosen brand of laundry detergent and she was buying non-organic fruit snacks for her kids and even let them spend the night at another mom's house who has been known to let her kids drink pop. (soda for you classy folks) The horror!
I was totally engrossed. I mean, I was bored (kinda) so it was super interesting. Kinda like a Real Housewives of Maple Grove, MN.
The lady in front of me was dressed similar to me. Low key. Hair in a pony tail. Shoes dirty and old.
The bagger asked if the woman wanted her milk in a paper bag and she replied, "Don't you have plastic?"
What did she just say? 
A hush fell over the line and the cashier paused for a millisecond which seemed like an eternity and the bagger stammered something about, "Um, no. Paper or cloth."
The women behind me started in immediately, bashing that woman and her ignorance in a hushed but completely judgmental tone. How dare she potentially endanger and kill innocent sea life or fill the garbage dumps with toxic plastic chemicals! (for the record, I use plastic bags and currently have 23,846 in my pantry waiting to be recycled.)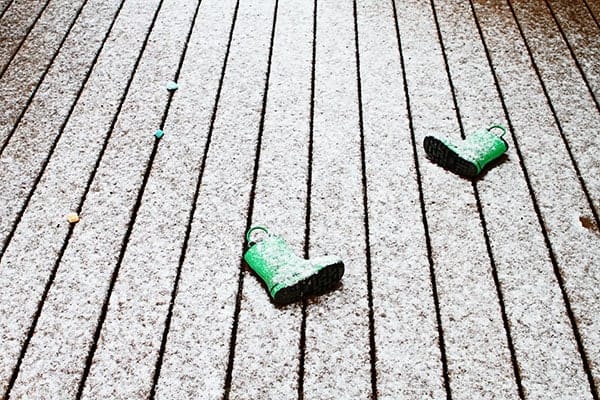 The woman looked down and, realizing that something was off, said, "I work at the women's shelter. We always need plastic bags. I am sorry, I just thought I'd ask."
And with that, she paid for her groceries and left. I paid for mine in a heavy silence and walked out.
I have no idea what became of the women behind me, but I never did hear another peep out of them.
Sitting at my kitchen table the next day, I thought of that woman in front of me.
My gaze landed on the deck just beyond the picture window, where the kids had left their muddy boots the evening before.
Closing my eyes I bowed my head. Feelings of shame washed over me.  Why didn't do something or say something? Why didn't I give those ladies spreading judgement and gossip a disapproving glance or even a supportive glance to the woman in front of me. Something.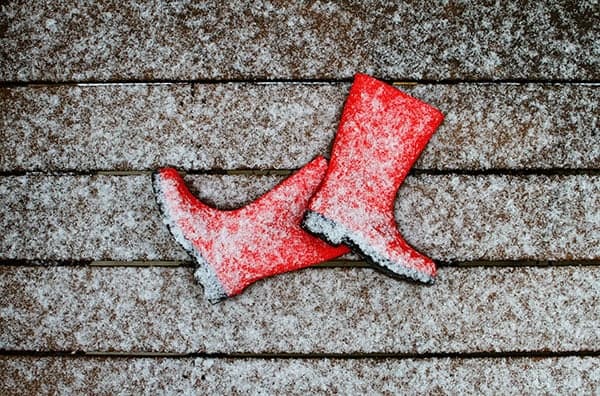 As much as I felt compelled to re-write the history in my head, I couldn't. I couldn't change the fact that "doing and saying nothing" was my action of choice.
But here in this moment I could pray. Pray for the sweet stranger trying to do good. Pray for the ladies behind. Pray that if given the chance, I would choose acceptance over judgement. That next time, we all would do it right.
"Come now, let us reason together, says the Lord: though your sins are like scarlet, they shall be as white as snow…" Isaiah 1:18