1. You get criticized.  A lot.  Articles like this one, written by a food blogger.  And this one, written tongue-in-cheek.  Or this one called Are Food Blogs Killing the Joy of Cooking. Not only are you fodder for other bloggers, but from your readers, chefs, writers, everyone who has an opinion.  Countless negative, opinionated, articles have been written about food bloggers.
2. People are picky. That is all.
3. To be "successful" you need to be multi-talented.  Writer, recipe creator,food stylist, photographer, master marketer.  Not only just good at these things, but great even!  You have to be active on twitter, instagram, facebook, pinterest, google+, and countless other social media avenues.
4. Unlike opinion bloggers, mommy bloggers, fashion bloggers, gossip bloggers, etc… you need to create all your own, original content.  With pictures.
5. It costs a lot.  You have to buy all your own ingredients, which sometimes dont even get eaten because you spent and hour photographing it.  Hour old eggs=gross.
You purchase props and photography equipment and editing programs. Even a inexpensive point and shoot camera is not free.
If you are blessed enough to have ads, campaigns, and/or sponsors on your blog,  readers can be put off by it.  They dont want their screen clogged with flashing ads or running banners.  The truth is, bloggers are not raking in thousands of dollars from these ads, they are often just trying to break even.
6. People can be cruel.  It seems in food blogging, people feel they have a greater license to be critical and harsh.   Someone makes your recipe and it doesn't turn out and suddenly you have 7 nasty emails and a hate campaign started against you on twitter.
I cant even tell you the number of times I have heard that my blog sucks and is not worth reading because I have (and will continue to) use box cake mix.  Or that I don't use the word "than" correctly.  Or that I use shortening or a brand name they have boycotted.
Even within our community there are cliques and dissension.  Very few food bloggers cross over genres.  The Vegans stick to plants.  The Carnivores unite and grill stuff.  The Bakers read fitness blogs and lament while licking buttercream off the mixer paddle.  Wait.  That's just me.
7. People copy you.  They steal your recipes, your pictures, your ideas.  Sometimes intentionally, sometimes not.  When I saw one of my original cake designs in a VERY famous bakers book, I cried myself to sleep.  For a week.
As stated in this post, there a many people who believe that once you publish something on the Internet it is fair game.  That you have no rights to your images and content and should be grateful that someone likes your stuff enough to steal it.
Not only is that completely false, it often means food bloggers lose income and potential readers.
And sorta makes my head explode.
Elise Bauer has been the victim of this more times than most and is always generous in offering up her advice and wisdom.  She also has a great post on the topic posted on Food Blog Alliance.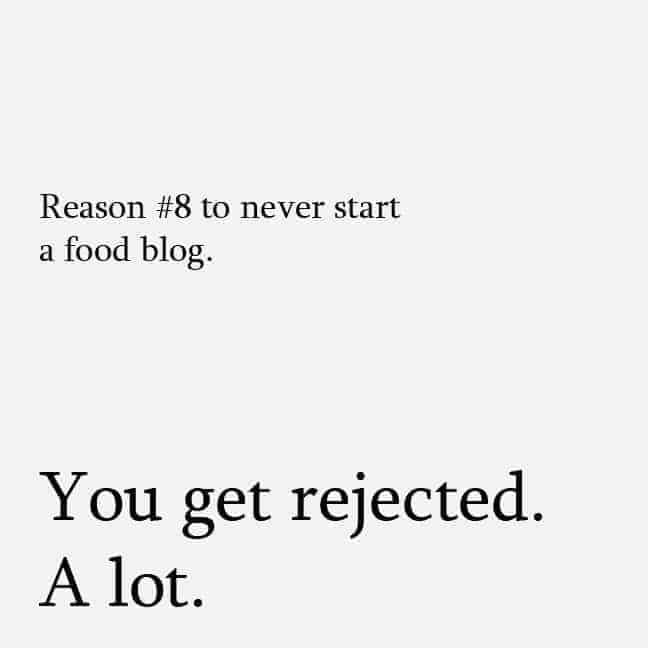 8. Rejection is the norm.  Not only are there contests and awards that repeat the same blog names year after year, food bloggers are often rejected through photography.  Sites like foodgawker, tastespotting, and serious eats' are just a few of the places you can submit pictures.  Submit being the key word.  They can then be rejected for reasons like "Composition" "lighting" or even "unappealing".
I have heard of stunningly talented professional food photographer bloggers like Gourmande in the Kitchen being rejected. What?!?
Seriously, if they get rejected, what hope do I have?
But, there is a reason that food blogging is one of the most popular and fasting growing trends on the inter-web.
It's fun.  
It's rewarding.  
It's challenging.
It's food.  And sharing food is good.
Eight Reasons Why You Should Appreciate Your Food Blog
1. You get complimented.  You are changing peoples lives, bringing them joy, and sharing YOUR take on food.
2. People are picky, yet can challenge you.  For the better.
3. You find out you are multi-talented and more capable then you realized.
4. You get to create your own original content.  If 100 people all make the same chocolate cake and blogged it, you would find that you have 100 different perspectives on their experience.  That is what I love about blogging.  YOU!
5. Any investment in yourself and your talent is priceless.
6. You learn grace through blogging.  Through less than kind comments, you see the value in the great ones.
7. It can be flattering to know others want to do what you do.
8. Rejection can be a great motivator.  (I would still be using a camera with a flash if I didnt experience rejection!)
This community may have some downs, but at the end of the day, the good far outweighs the bad.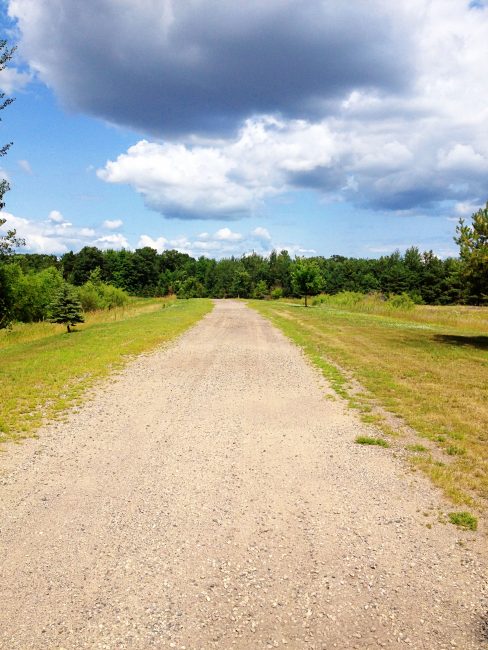 The friendships I and many others have made are priceless.  The fact that we are tested and challenged and pushed beyond the limits of our comfort zone is one of those things that we look back on and are forever grateful. I am grateful to walk this long road with them.
I can think of no greater motivator than inspiration.  Knowing you have inspired someone to make a positive change in their life just cant be put into words.  As mentioned often below, bloggers are speechless and humbled by these revelations.
I asked some blogging friends if they would share some of their personal highlights and comments from blogging, and here are their replies.
"So many things… but I broke down in tears on US Thanksgiving after a single dad emailed me to thank me for my turkey tutorial. He was making his first single-handed Thanksgiving dinner for his girls and, according to him, it turned out perfectly. This in itself was awesome, but the fact that he took the time to write a kind letter was so touching."
Aimee of Simple Bites
"The most rewarding thing for me has been the friendships that I've formed with other bloggers. Some that I've met in real life, and some that I still haven't. I've found a group of people that not only love food as much as I do, but that contribute to a community and support each other in their successes and struggles and everything in between. Some of my best friends have come into my life because of blogging, and I'm incredibly grateful for that."
Brandi from BranAppetit.com
"I would say the most rewarding part of blogging is learning that my recipes have helped people put healthier food on the table for their families. I love hearing about a 6-year-old who prefers my cauliflower mac and cheese to the boxed stuff or learning that my pumpkin spice baked donuts full of wheat germ and yogurt were gobbled up as quickly as traditional fried donuts. So many people helped me navigate through my weight loss journey so it feels really good to pay it forward one recipe at a time through The Lemon Bowl."
Liz at The Lemon Bowl
"I love when I get a comment from someone just to say they've been reading my blog for such & such amount of tine and thank you. Those really keep me going, because even after 4+ years of blogging you still wonder if anyone's actually reading. I got one of these comments this weekend and it really filled me up!"
Aggie at Aggies Kitchen
"When a reader recently contacted me to tell me that she made one of my recipes for her anniversary it really made my day. She said that she had been going through a rough patch in her marriage (nothing horrible- just feeling kind of "dull" she said) and she hadn't planned on doing anything special for the big day. When she saw my recipe pop up in her email she knew it had some of her husband's favorite flavors so she gathered the ingredients and had the cookies ready that afternoon for her husband. As fate would have it he picked up her favorite ice cream on the way home from work and they were both able to laugh and have a good evening together. I get kind of teary thinking about that, quite honestly."
Katrina In Katrinas Kitchen
"I just received an email the other day that really made me feel good. It's nice to know that people really love your recipes. Plus, it's a great way to put an extra pep in your step  Here is a quote from the email: "I've struggled to find meals that were easy to cook, friendly on the pocketbook and acceptable to all the various pallets in our household.Nutmeg Nanny, you have met all those criteria – and then some. Even when I am harried, coming home with little time to put dinner on the table, you are my go to source! I know I can find something I can make *usually* with what I have on hand that is hands down something we'll all enjoy…And I thank you. From the bottom of my heart. Thank you for making home-made meals accessible and tasty!"
Brandy at Nutmeg Nanny
"Friendship with bloggers, for sure. And daily questions and positive feedback that I'm actually making a difference in the world. For me, it's about "intentional" blogging, or I wouldn't be doing it. "
Sandy at The Reluctant Entertainer
"I recently had someone make an ice cream I had re-created hoping to have it come close to my childhood favorite; Butter Brickle. She said it had also been her mom's favorite and she made it for her mom's birthday. Hearing how special it was for both of them made my day. It is those type of comments; the ones where someone has really enjoyed the effort, well, those make the effort worthwhile."
Barbara at Creative Culinary
"I love to get comments and emails about how a reader tried a recipe and it was the first time one of their family members liked a particular vegetable that they thought they hated! I also love hearing about positive changes readers make in their diet because of something I wrote."
Natalie at Perry's Plate
"The best are always the comments saying that a family member wasn't keen on healthy eating, but after trying one of my recipes they changed their mind. Or, when a mom writes and says now she can feed her kids fun, gluten free/healthy foods.  I absolutely love helping people! I've also made many dear friends and learned from many people all over the world through my blog. It's such a blessing to be able to help and reach out to so many."
Carrie at Deliciously Organic
"The best thing ever about food blogging was that when I made a few posts about my husband's hospitalization (now over 3 months) I got a very supportive reaction. I was hesitant to post such personal things, but life affects blogging and I felt close to my readers. Still, I was a little afraid that people would say, "Get back to food!" When I reached a point where our finances were stretched to the breaking point, I put up a paypal button, but worried that people would think it was a scam or that I was being too needy. I was scared to look at my blog the next day.
Not only did I get encouraging comments, but fellow bloggers shared the link to my story, and people I knew – and people I didn't know – sent in donations. "
Donna at Cookistry
One reader wrote,"I just LOVE your posts. All of them! Because of you, I have started to bake, and I have completely stopped buying Hostess desserts! Thank You!  I adore Diethood!"
99.9% of the readers leave nice comments…  Thank goodness!
Kate at Diethood
"meeting so many great people face to face through blogging – in particular Jaden Hair, Marla Meredith, Aida Mollenkamp, Gaby Dalkin and Carrie Vitt – oh and Michael Procopio – always dangerous to name names as I'm sure I have forgotten important people but that's the most positive thing that has come out of food blogging – the friendships I have made."
Lucy at Ladles and Jellyspoons
"The most rewarding comments and emails I get tend to come from my French-Canadian Crepes (http://snappygourmet.com/2011/08/04/french-canadian-breakfast-crepes/) recipe.  I've gotten numerous messages from people who were so excited to find the recipe because their mom, grandma, or other family member used to make the crepes for them and they have since passed away and they never got the recipe.  Always brings a few tears to my eyes!"
Lisa at Snappy Gourmet
"The coolest thing that has ever come from my blog was the opportunity to film at the Food Network Studios for a Cooking Channel show. I have watched tons of Food Network and Cooking Channel, and it was so cool to be in Chelsea and see the kitchens, studios, and all the crazy equipment! "
Joanne from Fifteen Spatulas
"For me, the rewards of blogging are at their greatest when a reader reaches out to thank me for helping them stay on track in their low carb/gluten free diet.  Many are diabetics like me, who have struggled thinking they were relegated to a boring, sweet-free existence to keep their blood sugars in check.  Others are people who have struggled with weight issues and turned to low carb, and are delighted to find that they can have cakes and cookies and sweets.  Food is so integral to our happiness and our sense of satisfaction, and it touches me greatly to know that I am actually helping people stay healthy while still enjoying their food.  One woman told me that her diabetic husband hadn't had a donut in 25 years until she made him my cinnamon donuts with brown butter glaze!"
"All of the true and beautiful friendships I have made since I started. Some are still virtual and others are for reals. Another positive ~ being able to free my creative spirit and share it with others daily."
Marla at Family Fresh Cooking
"For me, it's my reader Louise and the relationship we had. I love blogging for many reasons, but her friendship through the years made it all worth it."
http://dineanddish.net/2012/10/saying-goodbye-to-a-favorite/
*This post by Kristen really speaks to me.  I cant help but wholeheartedly agree with how she feels about her readers!  I feel the same about mine!
Kristen from Dine & Dish
"I think the most rewarding thing is when I share something out of my faith and someone tells me how much they needed to hear just that thing. That has nothing to do with food at all. But of corse someone telling me that their husband hates mushrooms yet loved my mushroom marinara just makes my day!"
Cassie at Bake Your Day
As you can clearly see, no comment nor email nor expression of kindness goes unnoticed by food bloggers.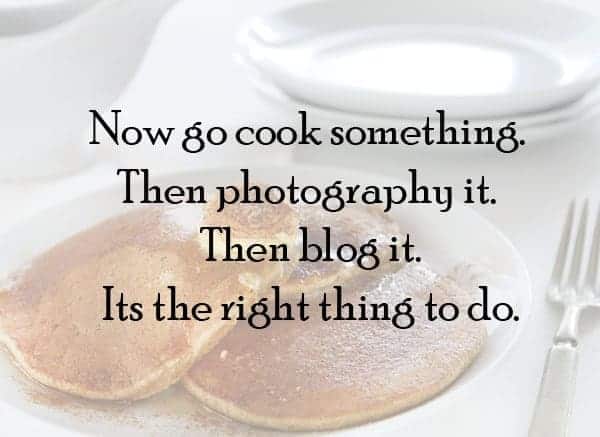 I cant even being to tell you all the positive ways that food blogging has changed me.  I have gone to events and traveled by myself to far away cities when my first inclination is to stay here and be a home body.
I have met and befriended bloggers who I have very little in common with, yet we are bonded through a love of creativity.
I have seen the blogging community come together in a moment's notice to uplift and support someone in need.  I have seen food bloggers use social media to raise money (and spirits!) for virtual strangers, without any questions asked.
I have laughed.  And cried.  And laughed some more.
These people, these delightfully sweet and savory food bloggers, captivate and inspire, motivate and encourage, share and support.
And the best part is?  There is always room for one more.