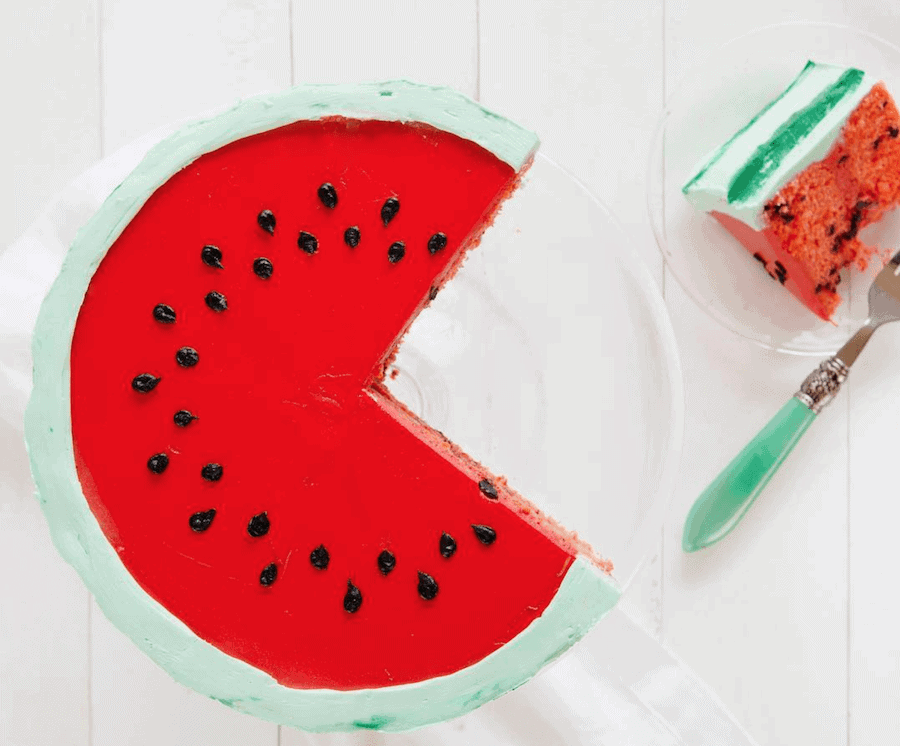 Utilize Four Methods
When You Make Surprise-Inside® Cakes:
Deconstruction: Taking cake apart and putting it back together, either with cake-mixture (think Cake Pop), filling, or baked cake.
Baked in Cake Batter: This is simply taking a cake that is already baked and placing it into cake batter, then baking again.  (baking two times) Often the cake that you are placing into batter is specific shapes and designs.
Baker Manipulation: This is taking cake batter and creating a design in the cake pan.
Deconstruction: While similar to #1, this method utilizes candy or treats inside a carved out section of cake.