If you are looking for the best Cake Recipes on the internet you have come to the right place. You will find the best Chocolate Cake, White Cake, Red Velvet Cake, Carrot Cake, Naked Cake, Zucchini Cake, Birthday Cake, and Pound Cake recipes, just to name a few! These recipes have been tried, tested, and perfected.
I love to share every detail of the baking process with you and believe that no detail is unimportant. When it comes to baking cakes, there are a few general rules that making the process easier and will help to ensure perfect results.
How to Prepare Cake:
Read through the cake recipe before you start baking. Make sure that you have all the necessary ingredients available. Often times a cake recipe will call for room-temperature ingredients (like butter and eggs) and setting them out ahead of time so that they can gradually soften is best.
Mixing Tools Needed for Cakes:
The tools you use to mix cake can be just as important as the ingredients. Many cakes utilize the creaming method which is creaming together the butter and sugar first. While creaming, the sugar crystals are cut into the butter -or fat- which creates tiny pockets of air that will help the cake to rise. It is important is use a stand mixer in this method as you often want to cream the butter and sugar at high speeds for a longer amount of time. While a hand-held mixer will work, it may not get you the same results.
Preparing Cake Pans:
Pans and how you prepare them matter. Light-colored pans (and glass) work the best for baking cakes. Dark metal absorbs heat faster and can result in the bottom and edges of your cake burning. The gold standard for preparing pans is the butter, flour, and parchment method. This is covering the pan in a thin coat of butter, dust it with flour (or cocoa for chocolate cakes) and then line the pan with parchment paper made to fit. You can also use my homemade GOOP (my favorite for intricate pans!) or non-stick baking spray.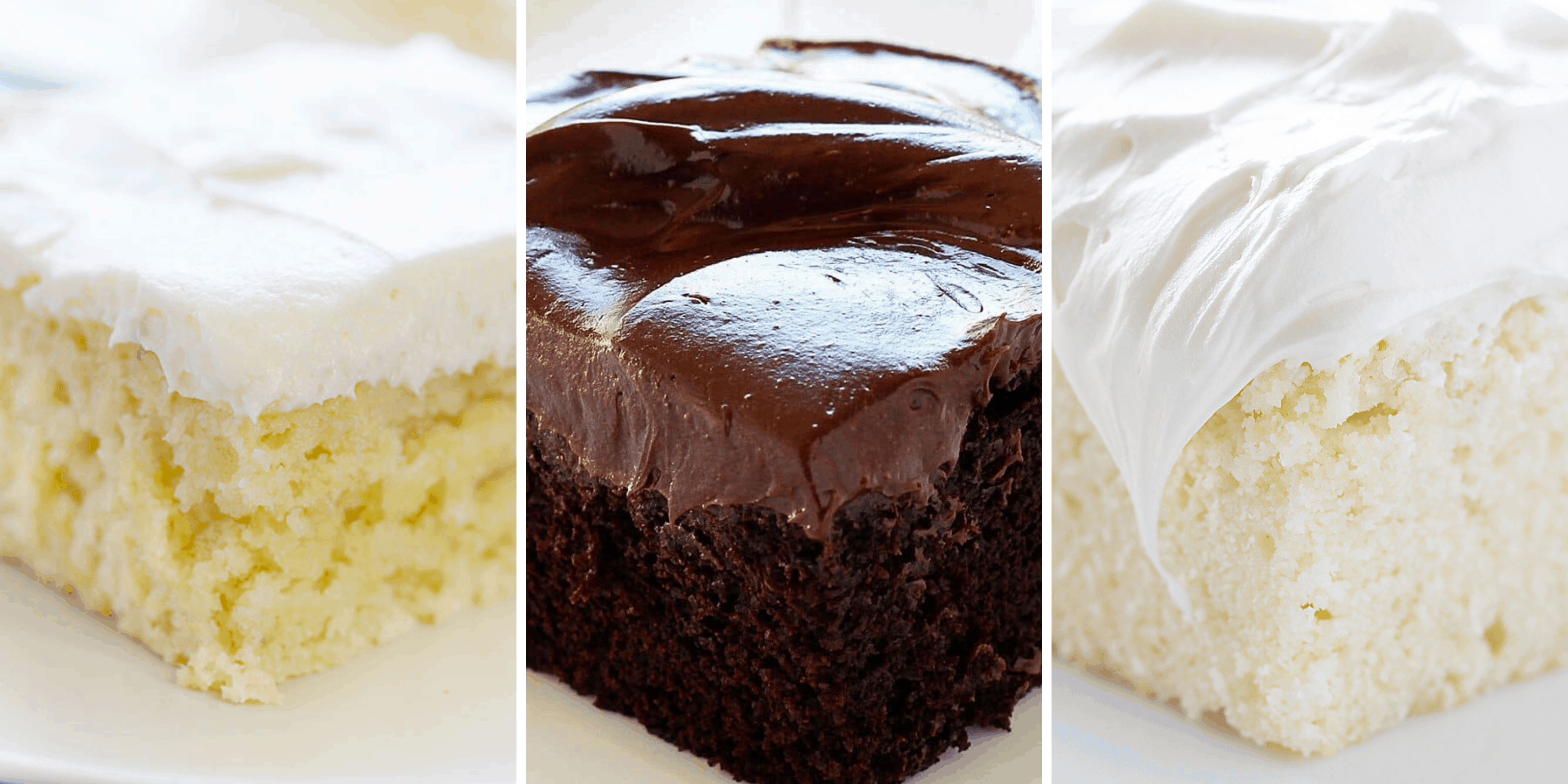 Pictured above in order: Banana Cake, Chocolate Craving Cake, White Snack Cake.
While I do focus mostly on From-Scratch Baking, even offering up recipes that replace the box mix like this Homemade Chocolate Cake Mix, there are plenty of recipes for folks who prefer a box mix.
At the end of the day, I hope you love the process just as much as the final result. Research has shown that baking is good for your mental health. There is no greater feeling than seeing someone's eyes light up when you present them with a delicious and perfectly baked cake!