These Cherry Pie Bars have a wonderfully buttery crumble crust and are topped with cherry pie filling. It's like enjoying a cherry pie without all the fuss of baking a pie! I used my Homemade Cherry Pie Filling in this delicious recipe. (which is easy to make and a 1000x better than store-bought!)
Pumpkin Pie Galette is a homemade pie crust that is wrapped around pumpkin filling giving you all the taste of a pumpkin pie in a beautiful rustic design.
Revel Bars are thick dessert bars made with two layers of oatmeal bars with a thick layer of fudge in between. The sweet fudgy middle layer perfectly complements the not-as-sweet layers of oatmeal. The bars can be enjoyed as a dessert or a midday snack with a cup of coffee. And, hey, there's oatmeal in this treat, so why not have one for breakfast and 'revel' in happiness all day?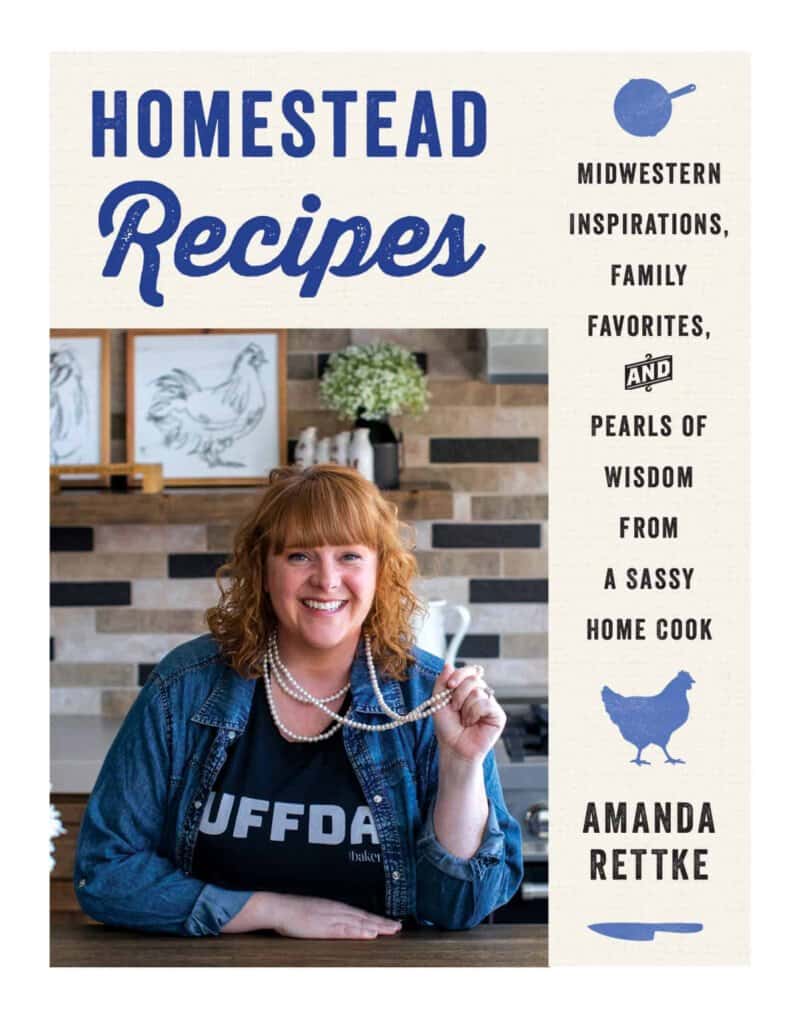 Wow, it's my brand-new Cookbook!
Homestead Recipes
Homestead Recipes is a book about comfort food! The best kind in my opinion. This book has you covered with recipes for all types of meals, with chapters for breakfast, casseroles, soups, appetizers, ground beef, chicken, pork, vegetables, salads, bars, desserts, and cookies.
These Pumpkin Streusel Muffins have a beautiful pure pumpkin flavor and then the streusel and cinnamon maple glaze really take them to the next level of deliciousness! Enjoy one with a cup of coffee to start your day or bring one along to enjoy as a snack.
No-Churn Ice Cream is soft and creamy homemade ice cream made in just a few minutes. You don't need any special tools or equipment! It tastes like high-end vanilla ice cream (yes, really 😂) and is so easy you'll want to make it again and again!
Decorating Tips From The Pros