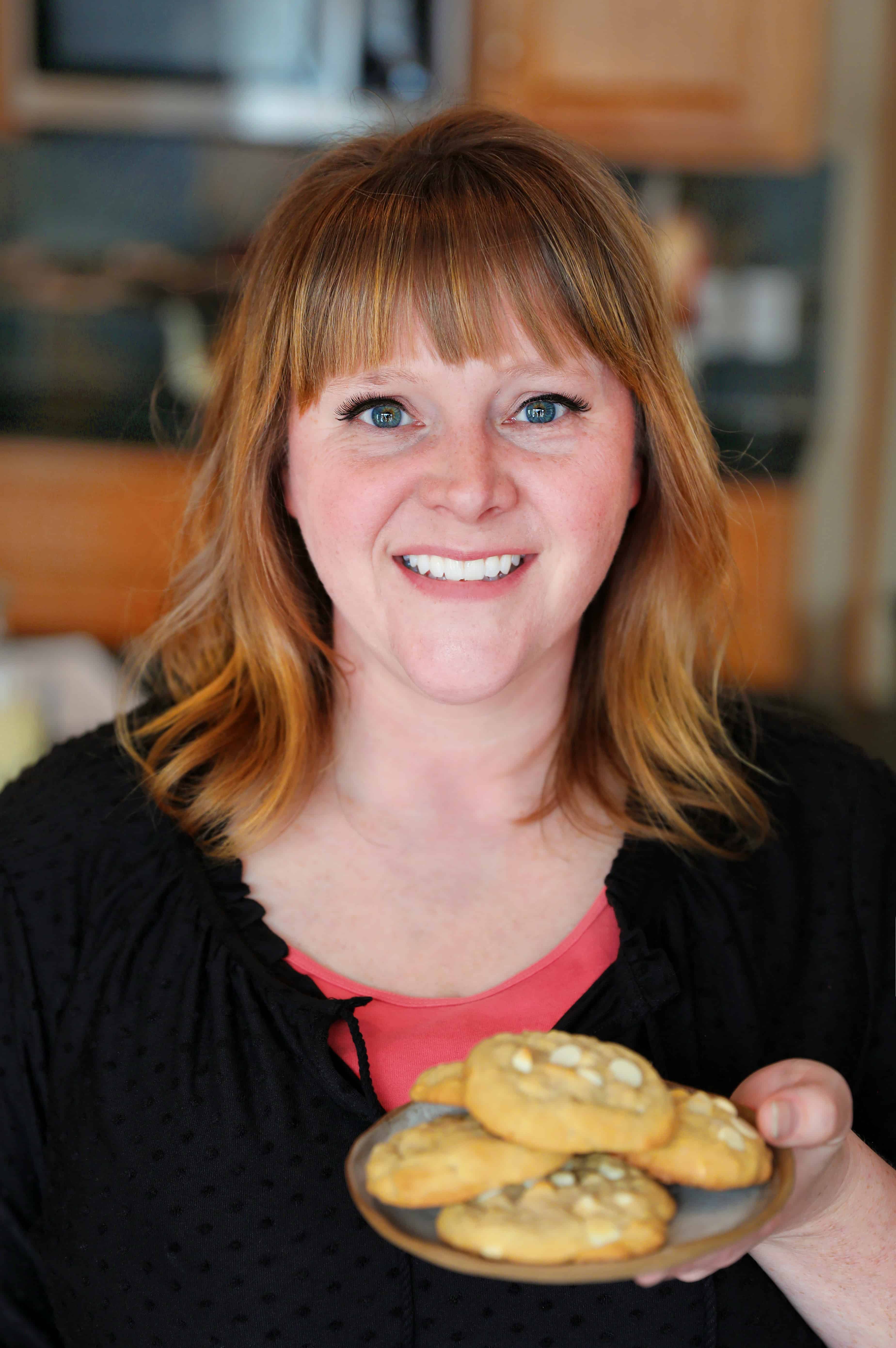 I'm Amanda Rettke, resident baker, blogger, wife, and mother behind I Am Baker. You could also say I'm the resident icing piper, cookie decorator, and cake decorator…speaking of, do you have time for seconds?
I created I Am Baker in 2010 out of the deep belief that I am a baker, you are a baker, and together, we are bakers. Together, we can bake something beautiful.
As I brought this blog to life, I recognized the craving my readers had for a communal space where they could celebrate the sticky-sweet lives of one another. I Am Baker is where recipes, raw stories, and real-talk come together, and where you're always welcome to get comfy and share stories from your own kitchen.
My hope is that I Am Baker eliminates the fear of cracking the first egg while sharing the joy of getting your hands dirty in the work of baking, mothering, and serving.
Professional Bio:
Amanda Rettke is the creator of I Am Baker, and the bestselling author of Surprise-Inside Cakes: Amazing Cakes for Every Occasion – With a Little Something Extra Inside.
Over the course of her 15+ year blogging adventure, she has been featured in and collaborated with the Food Network, New York Times, LA Times, Country Living Magazine, People Magazine, Epicurious, Brides, Romantic Homes, life: beautiful, Publishers Weekly, The Daily Mail, Star Tribune, The Globe and Mail, DailyCandy, YumSugar, The Knot, The Kitchn, and Parade, to name a few.
An award-winning writer, photographer, blogger and baker, Amanda's true passion is supporting others in their creative projects and building up online and offline communities. She speaks often on issues of authenticity in social media and believes that we meet our greatness when we extend a helping hand to others. Her social media consists of 18,000,000 Facebook fans and 300,000 Instagram followers.
In addition to exploring creative confections for I Am Baker, Amanda is a mother to five amazing kids under 14, and wife to her husband of 16 years, Chad. When she's not serving as after-school chauffeur, helping with homework, or playing with the little ones, Amanda keeps her hands busy on the homestead, raising chickens, ducks, and tending to the garden. Her other blog, i am homesteader, has a Facebook community with over 6 million members.