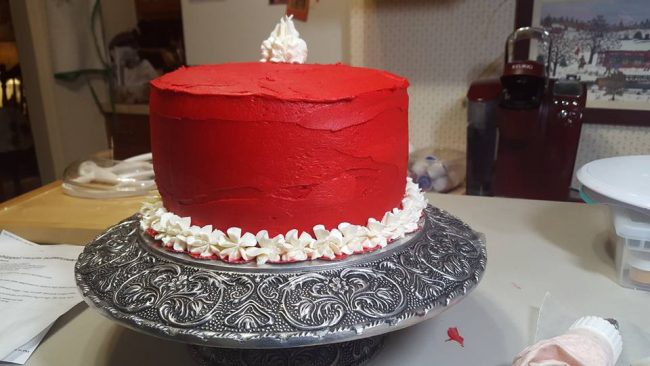 Inspired by the fabulous Amanda of IAMBAKER !
red food coloring was everywhere!
Lessons learned:
Buy cardboard cake rounds.. don't try to put cake on a stand for a total of ten inches in fridge.
Unveiling of the cake surprise will be on Christmas eve!
Can't wait!
Tina
Pennsylvania
See it HERE!
My first inside surprise cake ! Christmas submitted by