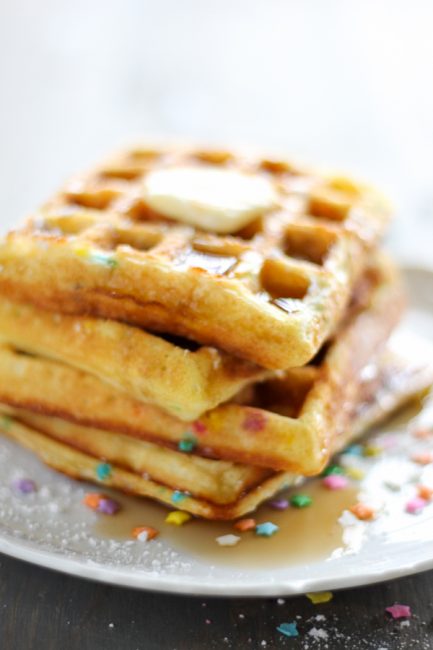 Is this a dessert? Is it breakfast? Do we really care? Absolutely not! Funfetti Cake Batter waffles are buttery and delicious. Perfect for any time. Dessert for breakfast, or breakfast for dessert = I'm in!
This shortcut recipe to making waffles is a dream! Think of all the possibilities. Cake Batter Waffles have opened my eyes to a whole new world.
Plus, making waffles is fun!
See it HERE!
Funfetti Cake Batter Waffles submitted by Buy This Cook That