My obsession with peanut butter & butterscotch has been well documented.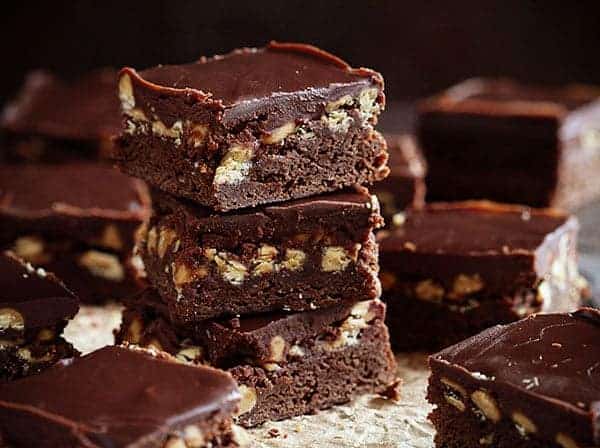 It's like the dream team to me.  Move over jelly, peanut butter has a new BFF.
Adding peanut butter and butterscotch to ganache seemed like a good idea because clearly I look to add it to all the foods. All the cakes.  All the brownies.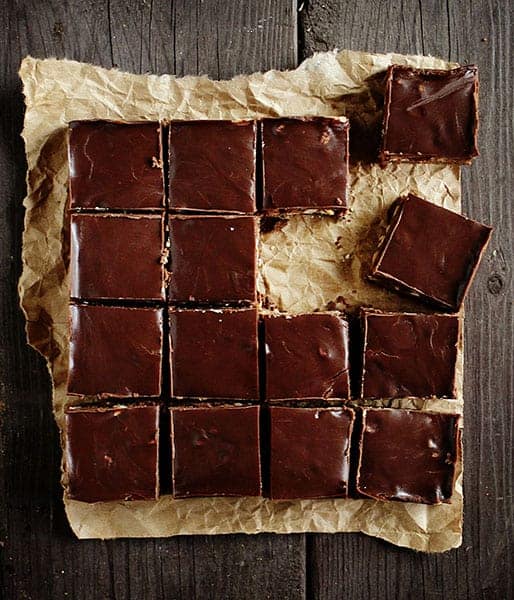 Not only did it end up being a good idea, but a great one.  It's not too egotistical to call my own ideas great is it?
Maybe a little. #shamespiral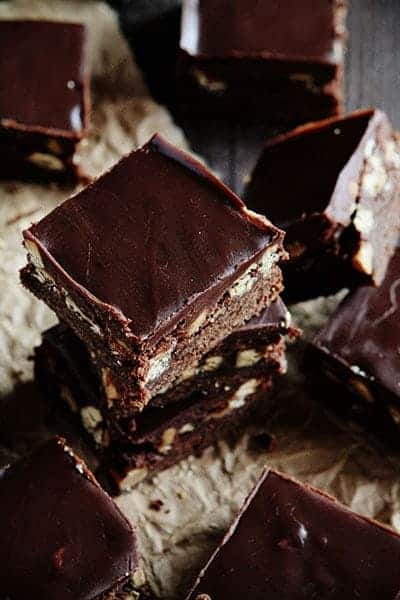 But it is good.  Deliciously decadent in fact.  And I think it may just even convert everyone to be as obsessed with peanut butter and butterscotch as I am.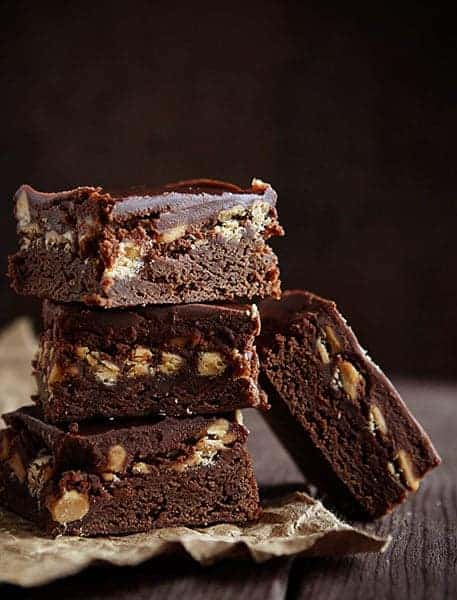 Use this delicious Homemade Brownie Recipe for the base.  (This recipe is the perfect size for this recipe.)
To assemble brownies:
Prepare brownies according to recipe directions.
While brownies are baking, make ganache.
Remove hot brownies from oven and spread 1 cup butterscotch morsels over brownies.
Pour warm ganache over brownies and morsels. Gently tap pan on counter to level out ganache.
Allow brownies to cool to room temperature before serving.
Tips for Success:
Read the recipe and assembly instructions well before making.  The timing of the brownies and morsels and ganache is important.
I prefer the look and texture of an unmelted butterscotch morsel in the middle layer.  If you would prefer more ooey gooey, you can melt the butterscotch morsels in the microwave prior to putting on the brownie.  Simply spread out with an offset spatula.  Be careful!
I used semi-sweet chocolate for the ganache, but you can also use milk chocolate with success.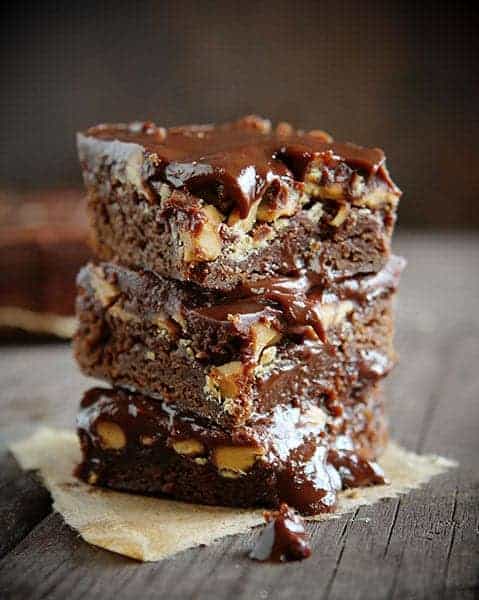 If you can't wait (and I don't recommend this as you could burn your tongue! Speaking from experience. Ahem.) and need to cut the brownie immediately, be prepared for ooey gooey hot chocolate brownie deliciousness.  A scoop of vanilla ice cream would be an amazing addition!