Remember Bridget? She was one of the featured guests on my series Five Sites That Inspire Me. She decided to participate in Drop in and Decorate this year. So of course, I had to tag along and join in the fun!
Drop in and Decorate is all about community… (from their website)
Our mission is to build bridges of caring and respect between groups within their own communities. We do that with cookies, and we work to make cookies-for-donation events easy and affordable for any individual or group who would like to decorate and donate cookies to a nonprofit agency serving basic human needs in the own community.
The charity that I chose to work with is called Nokomis (from their website), and it's through the Village Family Services in Fargo, ND.
…this program fills a need for families with special needs, both financial and emotional. Nokomis provides a place for all children to thrive and grow…
I was SO excited to be able to make cookies for kids!!
Cause, see, I sorta love rainbows.
And kids loved rainbows.
Its win-win!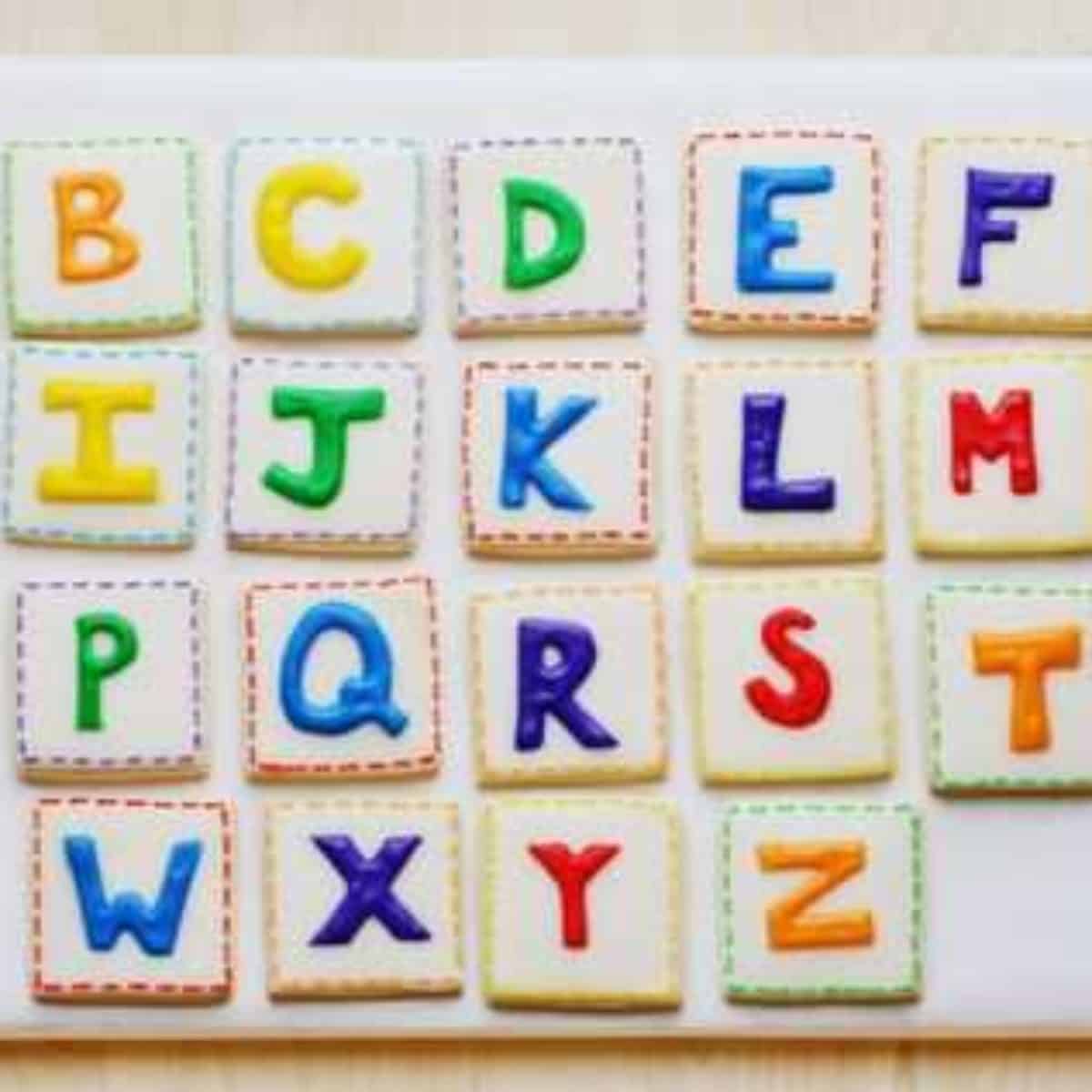 Sugar Cookies
I was SO excited to be able to make cookies for kids!!
Ingredients
1 -

Ā½ cup Butter

I Use Unsalted

2

cups

Sugar

2

whole Eggs

2

whole Eggs Yolks

4

teaspoons

Vanilla Extract

2

teaspoons

Almond Extract

4

cups

All-purpose Flour

1

teaspoon

Salt

1

teaspoon

Baking Powder
Instructions
In a mixer, beat butter and sugar until well combined, about 2 minutes.

Add in 2 eggs and 2 egg yolks and mix until combined.

Add in vanilla and almond extract; mix until combined.

In a separate bowl, sift together flour, salt, and baking powder. Slowly (about a cup at a time) add flour to butter mixture and combine. You can use a mixer or not, just depends on how strong you are.

I usually just mix ingredients until they are combined.

Put dough in plastic wrap and refrigerate for at least one hour. When you are ready to bake, heat oven to 350 degrees.

Roll dough out, cut out cookies, and bake for 6-8 minutes.
Did you make this recipe?
Thank you for making my recipe! You took pictures, right? Well go ahead and post them on Instagram! Be sure to mention me @iambaker and use the hashtag #YouAreBaker.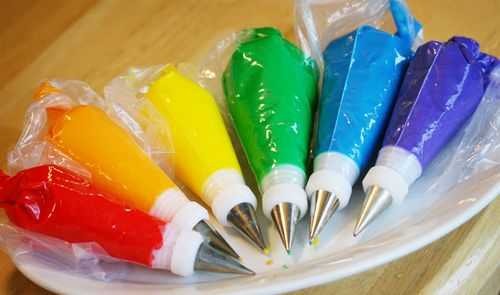 I decided to go with an alphabet theme.
After I finished then, I got all worried it was not as fun as I hoped.
Then Colton came in the kitchen and squealed with delight.
What do you think?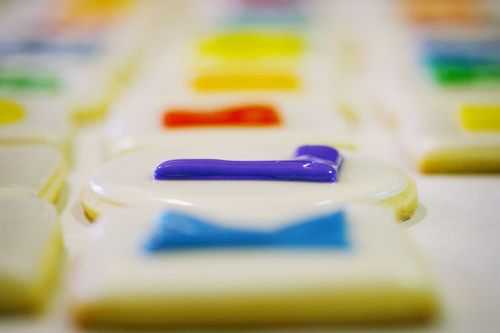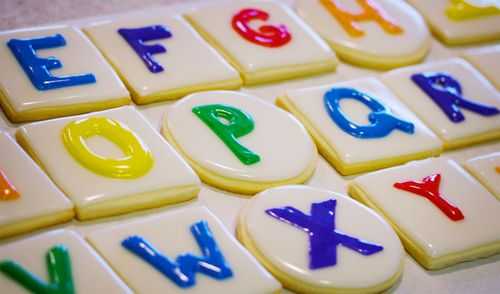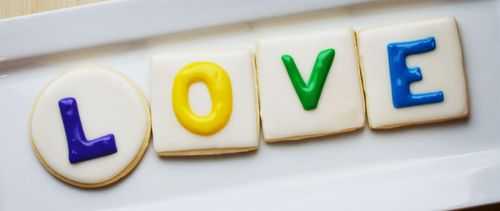 I couldn't resist spelling out LOVE! 🙂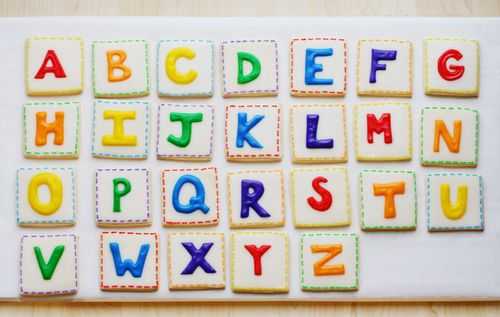 Here they are!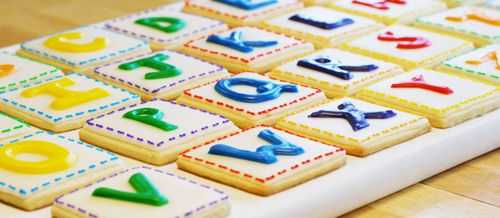 Here is the recipe I used for the cookies: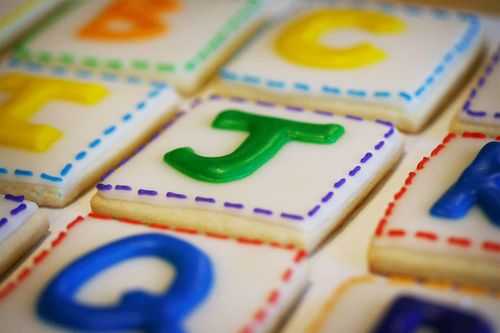 I used my famous GLAZE recipe: Sugar Cookie Glaze recipe. This hardens and stacks well (as you can see in the picture below) but does not get rock hard. It also tastes amazing!!!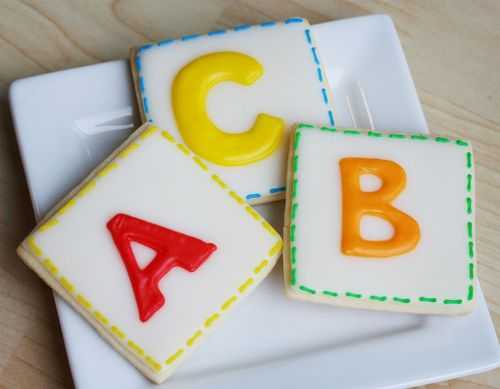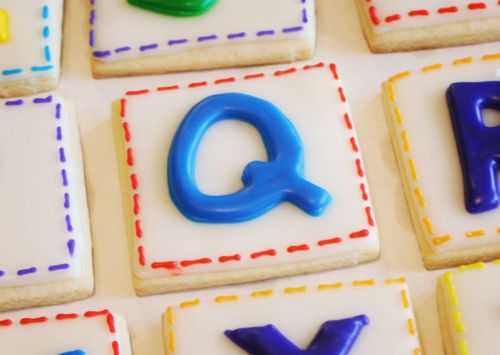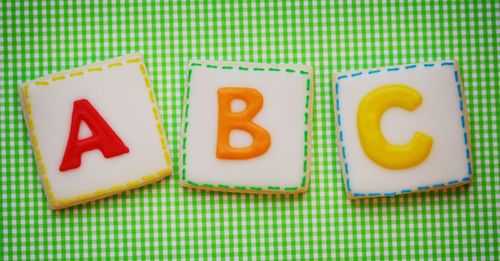 And you know I couldn't resist making some rainbow cookies.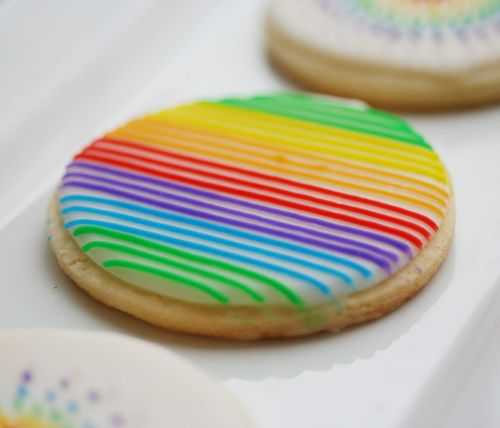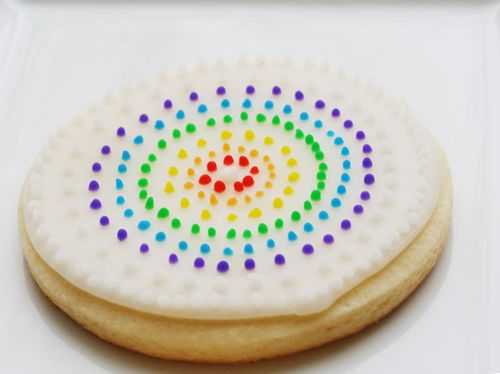 And this is only 10% of the Decorated Sugar Cookies we are making… we have 200 more to go!