Sweet Maria and Josh from Two Peas & Their Pod is having a baby!  They will soon be welcoming their first child into the world, a sweet little boy. A few friends from around the blog-o-sphere decided to get together and host a virtual baby shower!  Happy Baby Shower guys!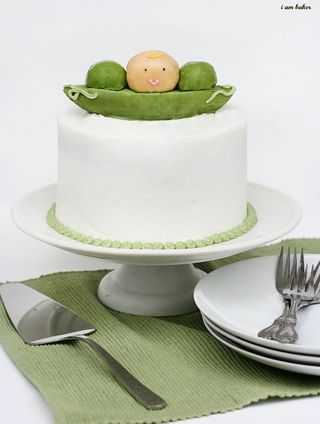 I decided to make Maria and Josh a little cake with a "baby" pea on it.  The pea pod itself was designed after these amazing cookies from Bridget at Bake at 350.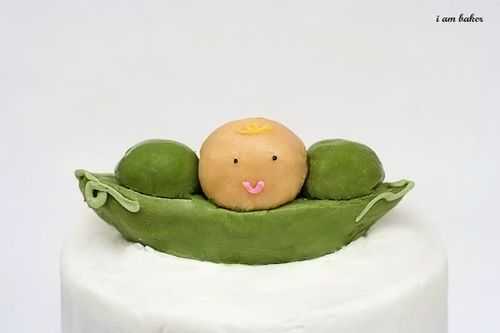 To make this sweet little baby pea pod, I simply baked two cakes in these wonderful little pans.*
After baking, I removed one of the mini cakes from the pan and chilled in the freezer for about one hour.  Once the cake is nice and firm I carved out the "pea pod" shape.  With the other cake I made cake pops. The cake pops are covered in tinted buttercream that I just heated to get a runnier consistency.  I simply dipped them in the frosting and let them dry. I used the same buttercream (in its original form, not heated) to cover the pea pod, simply using a small offset spatula to smooth out the frosting as much as possible.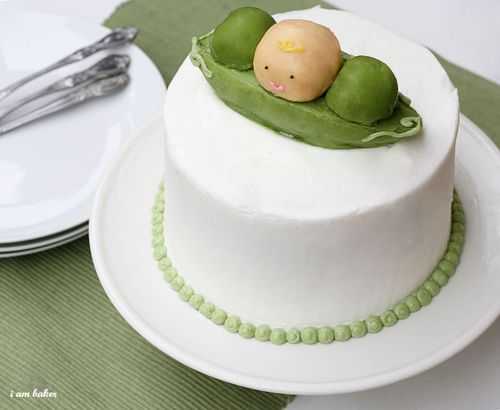 And here is where I keep it real folks.
Maria is the QUEEN of cookies.  She makes the most amazing cookie creations!  I wanted to add some cookies to the interior of her cake so it was extra personalized for her.
I made her Oreo Cheesecake Cookies.  I also made her Rolo cookies.  (Both completely swoon-worthy.)  Then incorporate them into the cake.
Then managed to overcook the cookies and undercook the cake.  It was not pretty. #bakingfail
But now I have been sufficiently challenged and I WILL make it happen.  Maybe for baby number two???