I have been waiting for it for a long, long time for this Buckeye Cake.  Let me tell you, it was worth the wait.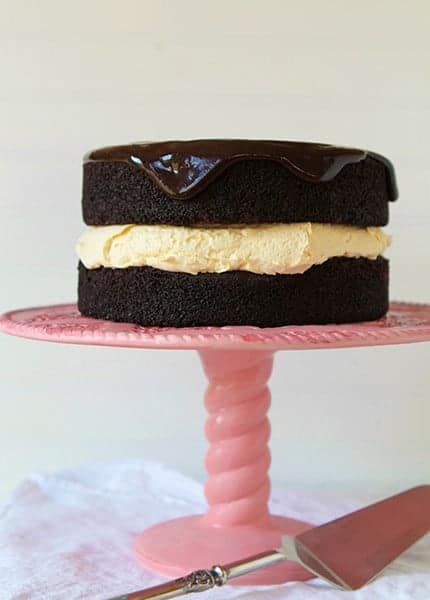 Buckeye Cake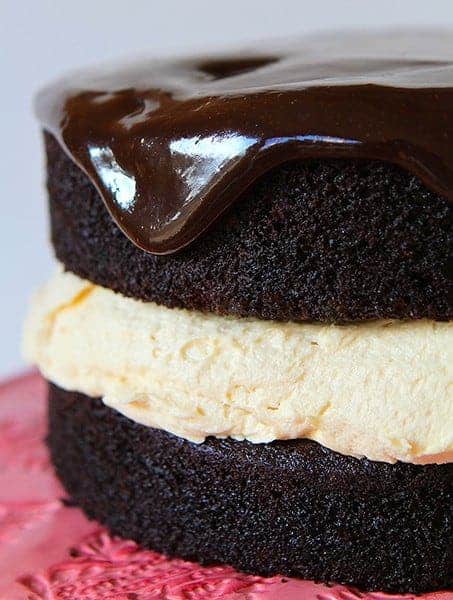 It's nothing short of genius.  The flavors and textures are perfection.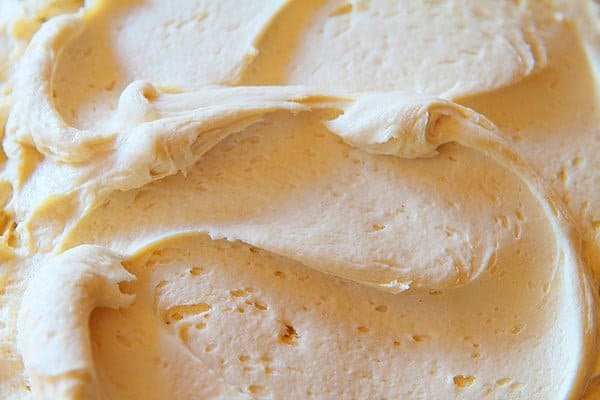 I could not keep my spoon out of it.  So light and fluffy and unique and beautiful.  I love that Katrina chose to make it such a dominant part of this cake.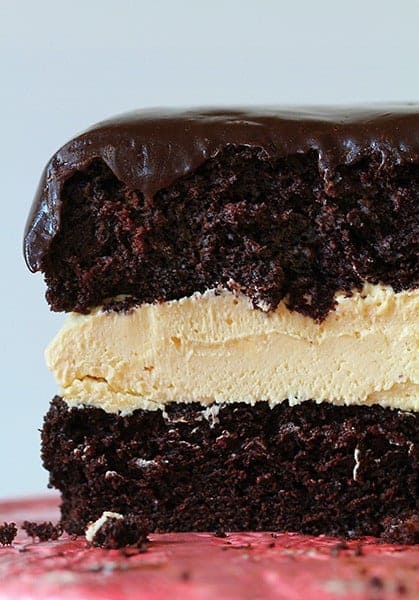 I could not wait to cut into this cake; it was a glorious chocolate filling and glaze soaked masterpiece.
There were chocolate crumbs everywhere and glaze stick to my fingers and one of the most beautiful messes that I have ever tasted.