I have been waiting for it for a long, long time for this Buckeye Cake.  Let me tell you, it was worth the wait.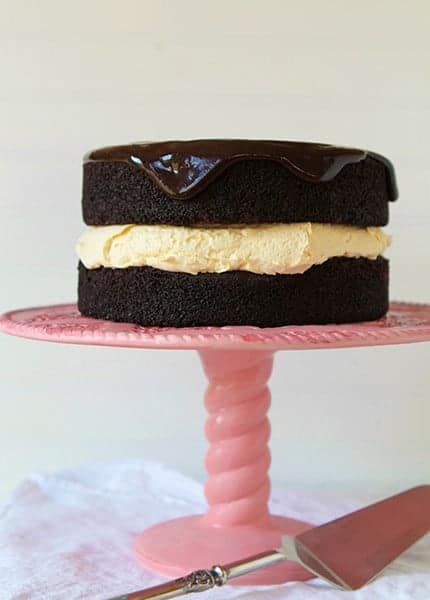 My beautiful friend Katrina wrote the new book The Biscoff Cookie & Spread Cookbook. (go get your copy now, it's wonderful)
I had no idea just how versatile and useful Biscoff was! Katrina has shared recipes for cupcakes, cookies, brownies, muffins, frostings, bars, and much more!
When deciding what to make I was torn.  There were so many beautiful and wonderful options, it was not an easy decision.
I finally ended up on this Biscoff Buckeye Cake.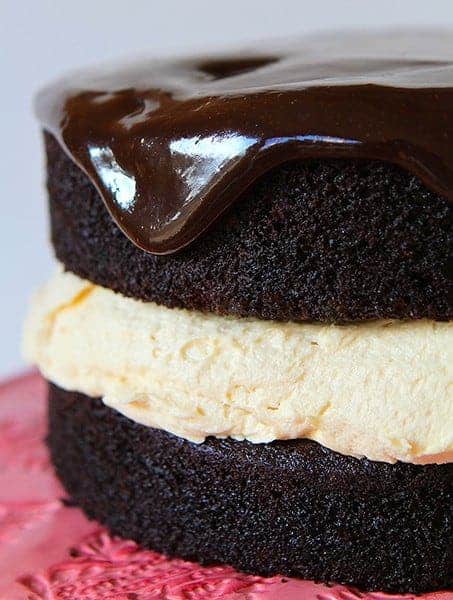 It's nothing short of genius.  The flavors and textures are perfection.
The chocolate cake recipe is magnificent and the Biscoff filling… that filling is what dreams are made of.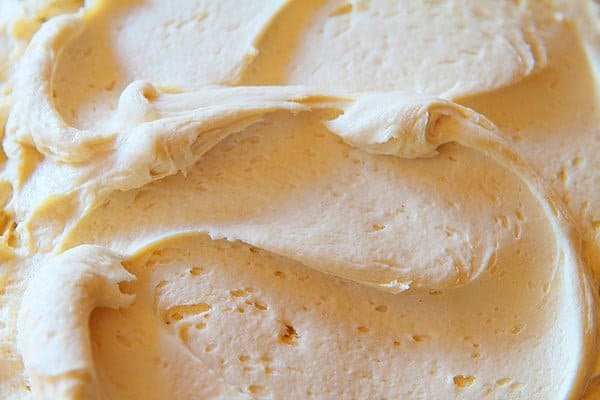 I could not keep my spoon out of it.  So light and fluffy and unique and beautiful.  I love that Katrina chose to make it such a dominant part of this cake.
Then there is the Biscoff Chocolate Ganache-like topping that oozed over the edges and teased me with its glossy gorgeous-ness.
She is a wise cake maker, that Katrina.
She is even letting me share a recipe!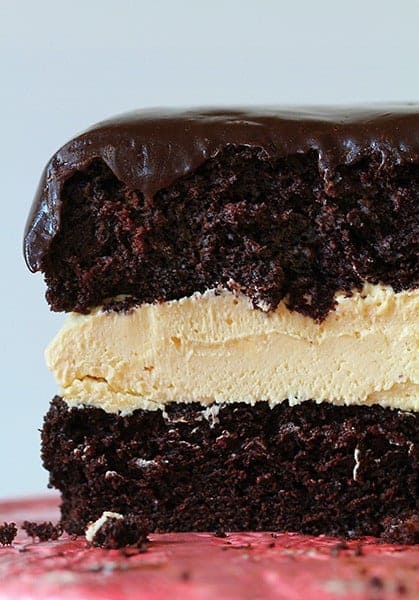 I could not wait to cut into this cake; it was a glorious crumbly chocolate Biscoff filling and glaze soaked masterpiece.
There were chocolate crumbs everywhere and glaze stick to my fingers and one of the most beautiful messes that I have ever tasted.