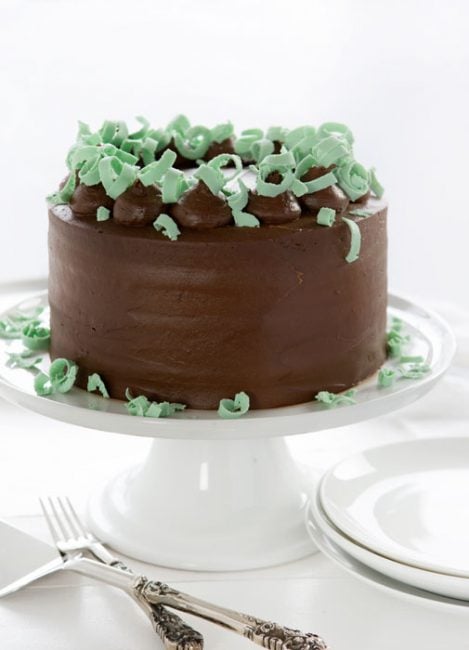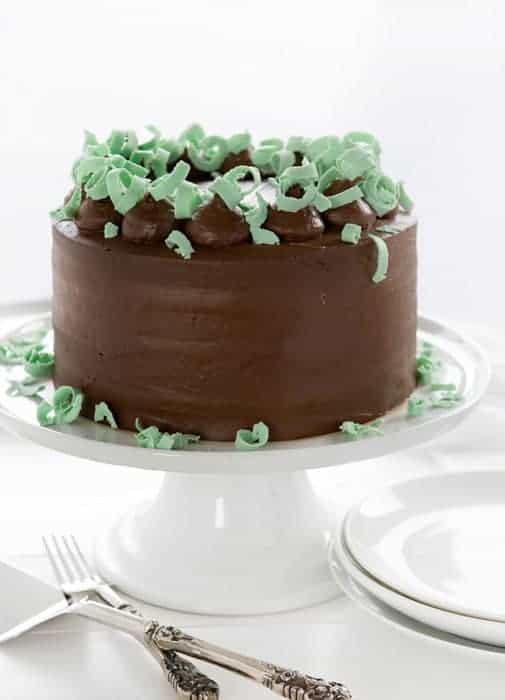 This Mint Chocolate Layer Cake is four amazing layers of dark chocolate cake with a delicate mint buttercream in between each layer. The cake is covered in chocolate buttercream and topped off with a mint green chocolate curl. Minty perfection!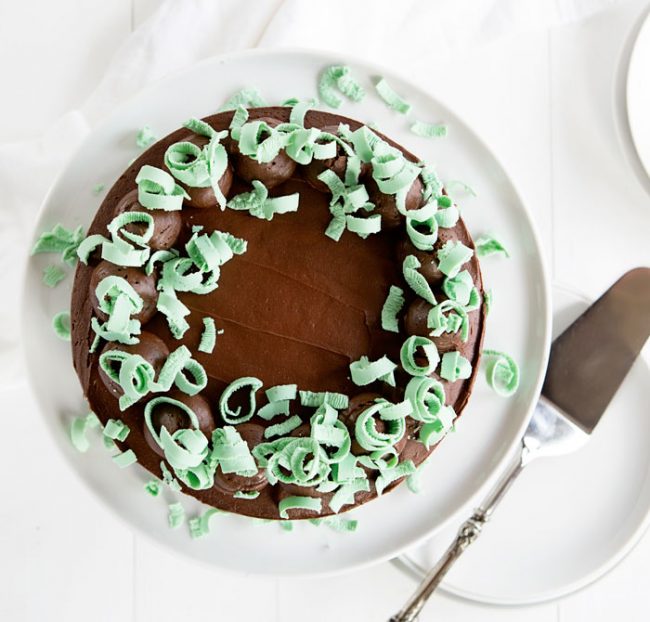 Let's talk a little bit about those curls. It can take a few times to get it right, so I recommend practicing. Or at least buy double what you need so you don't have to worry about not getting the "perfect" curl every time! I have a post about "How to Make Chocolate Curls" if you want to see a quick video.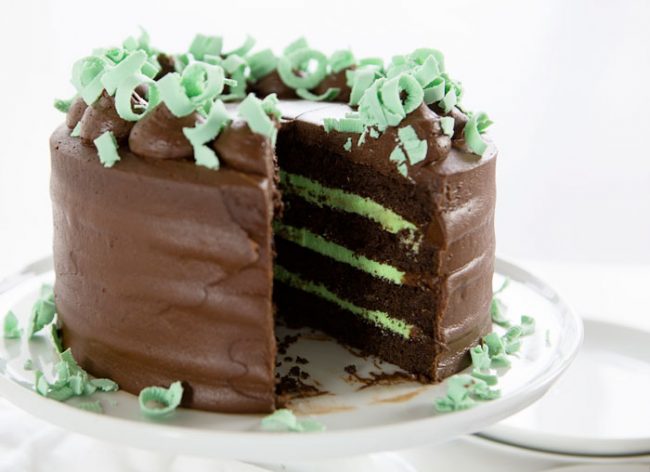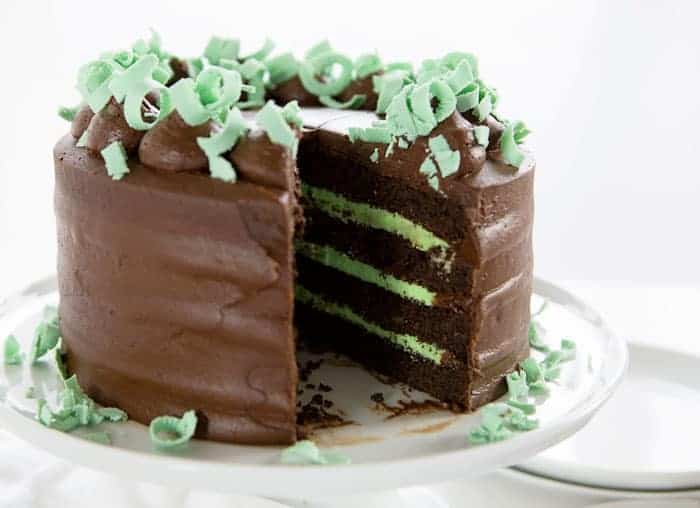 The Chocolate Buttercream is so glorious it may ruin you for all other frostings! It practically melts in your mouth. Using a good quality chocolate is important for this recipe!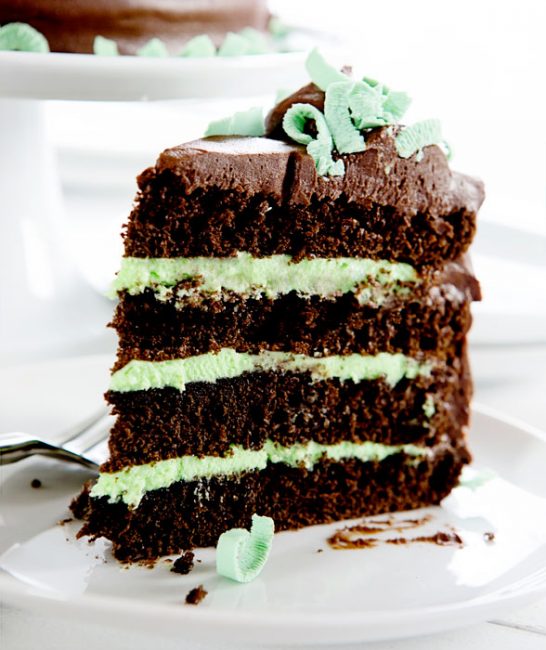 This cake is SO moist and so flavorful, you are going to want to make it again and again. I had a hard time getting the piece to stand up it was so soft! But that's a good problem to have with cake. 😉
If you love mint here are some other great recipes: