So I recently put a post up on my facebook page about some lactation cookies I had made.  I ended up getting more emails and private messages than I knew what to do with.  So I decided to get this recipe up fast so that everyone would be able to make them!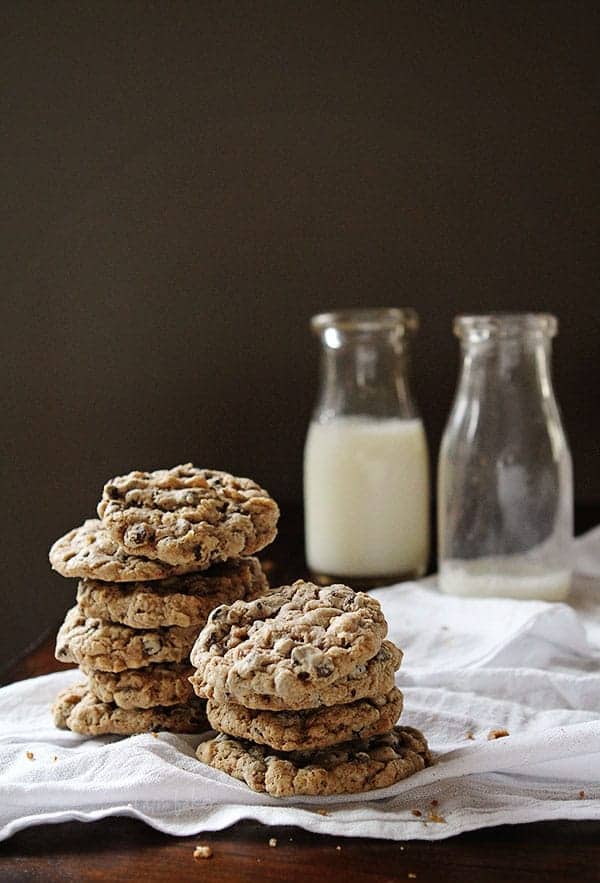 What is a lactation cookie exactly?  It a cookie that has a few key ingredients that promote lactation, or increase a nursing mom's milk supply.
For instance, in this cookie I have included oats.  Researchers have long since known that oatmeal has properties in it that help to lower cholesterol and maintain a healthy blood pressure.  Oats also provide plenty of iron as well as an abundance of healthy vitamins, minerals, and antioxidants.  New moms definitely need all that!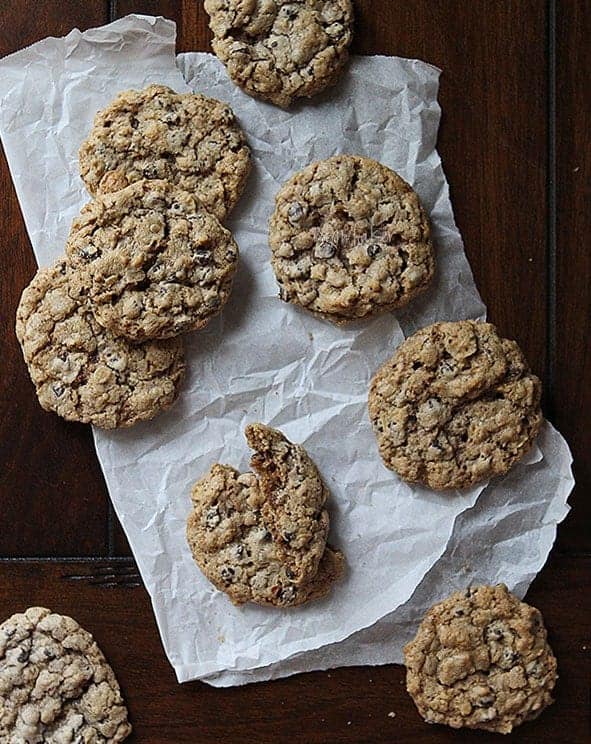 These delicious cookies also contain Brewers yeast, ground flaxseed and dairy free mini chocolate chips.  The yeast and flaxseed are classic components to a Lactation cookie, but I wanted to take it one step further.  I decided to use all shortening instead of butter and the dairy free chocolate in my recipe to ensure it was dairy free.
I know when I was nursing Eddie I experimented with a dairy free diet in the hopes it would help with his colic.  To have been able to enjoy a scrumptious chocolate chip cookie during that time would have been such a treat!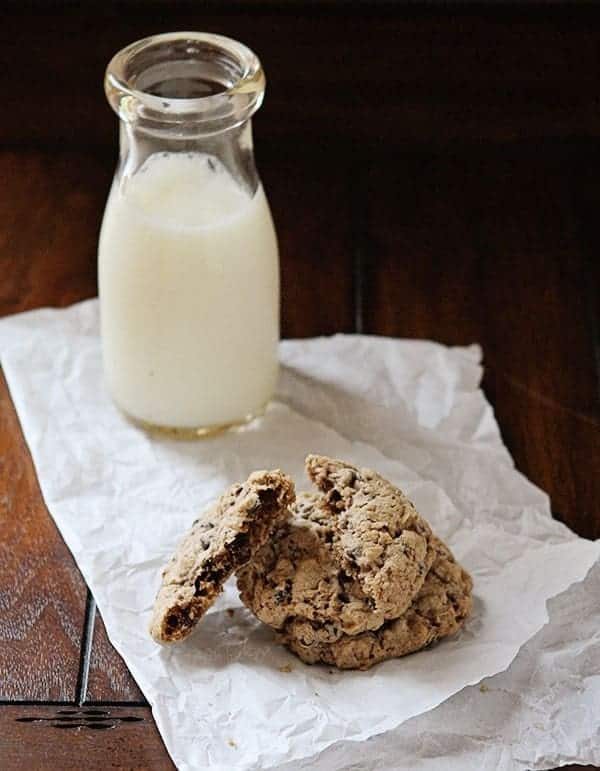 These cookies do contain cinnamon and all spice and you may certainly omit them if you have a sensitivity.
In the research I did, it wasn't recommended to use a cinnamon supplement while breastfeeding or consume more than 1 tsp per day. (In very small doses cinnamon can actually be beneficial.)
These cookies have a crispy crunchy exterior and a chewy center.  I loved the juxtaposition!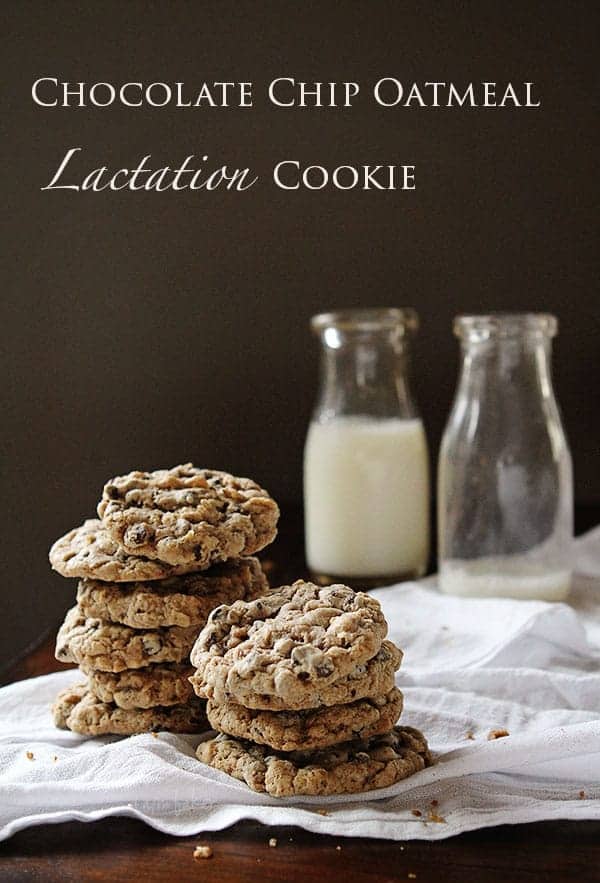 Here is the nitty gritty.  New moms need all the blessings they can get.  To be able to make cookies for a nursing mom that not only help her but taste good?  AND it's recommended to eat about 4 a day.
I can't think of a better prescription!
***These cookies are delicious and can be eaten by anyone.