Peppermint in December is it.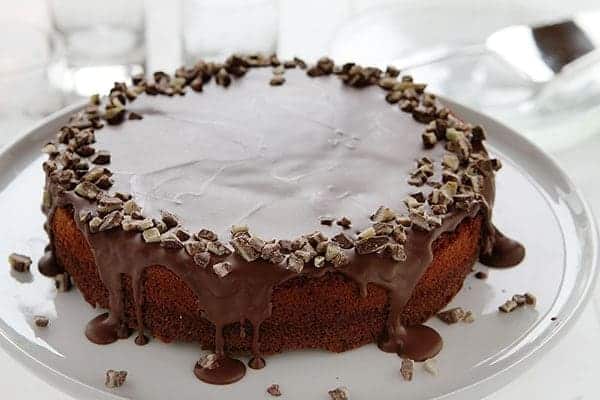 Chocolate is good any time of year, but when paired with the refreshingly cool tones of peppermint, my heads spins a little.  I love taking a breath right after a bite of this cake; the rich chocolate flavor lingers, but the air traveling down my windpipe seems to be coated in sparkling crystals of peppermint bliss.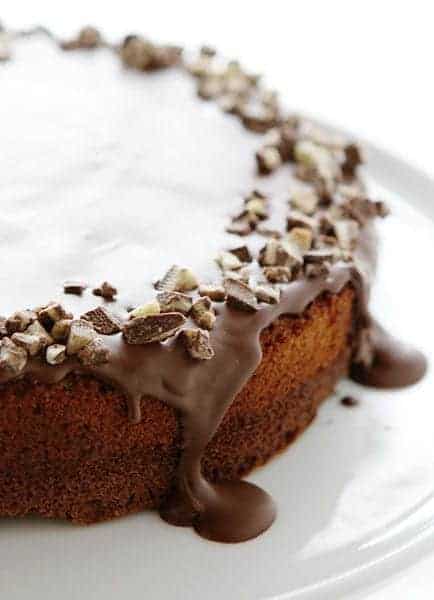 I am getting ahead of myself, I do that a lot.
To make this delightful cake, I baked a simple one layer peppermint chocolate cake then covered it in melted Andes® creme de menthe chips and then sprinkled some around the top for good measure.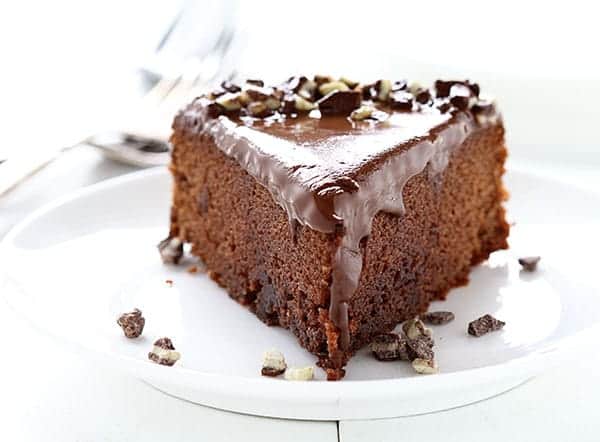 This is quite a mint-y recipe, but I think we have established that I love a good peppermint!
I do recommend eating this cake as soon as you have covered it in the melted chocolate.  The longer the cake sits the harder the chocolate will get, and when it is completely cooled can be hard to cut into.
If you want to refrigerate the cake you certainly can eat it cold too!