I have been wanting to try a meringue cookie forever now… I never have before! If there is ever an option of sugar cookies or chocolate I tend to pick that over meringue.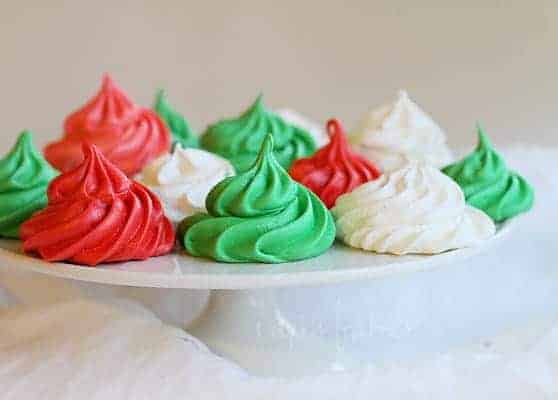 I am a silly silly girl.  These cookies are much easier than I thought and such a unique and delicate texture!  I am smitten. (Plus they are about 15 calories per cookie so you an eat a lot without feeling guilty.  Plus they are naturally gluten free.  Its win-win folks.)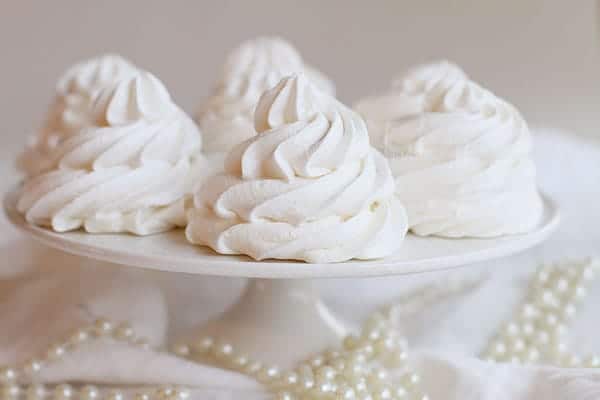 And knowing I can change up the vanilla and use peppermint or orange or banana or strawberry or almond extract really opens up a world of possibility for these sweet confections.
Being a complete fan of all things Shabby Chic, I had to make a few girly White Christmas trees.  I resisted the glitter and sprinkles.  Well, until after this picture was taken that is!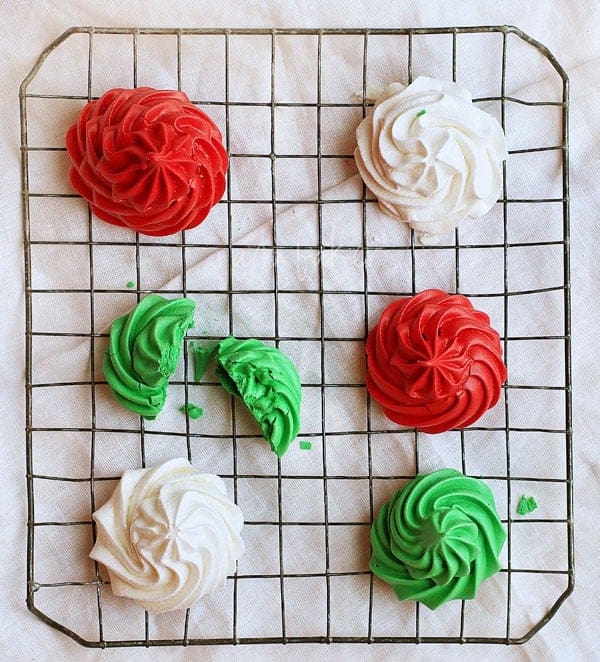 Hope you can try these sweet and easy meringues!  Oh, and I promise I will attempt a post without red, green,and white.  I may be stuck in a color rut. 😉