Making delicious piled-high stacks of cookies and frosting is not only easy but FUN!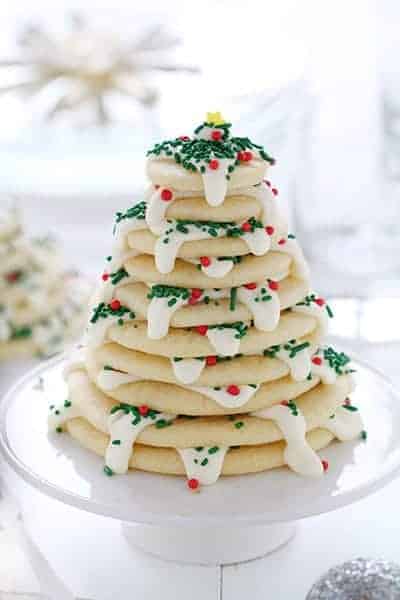 Why do I love baking in the winter so much?
This is typically one of the cooler months, so being in a cozy kitchen with an oven full of delectable cookies and treats warms the soul as well as the toes!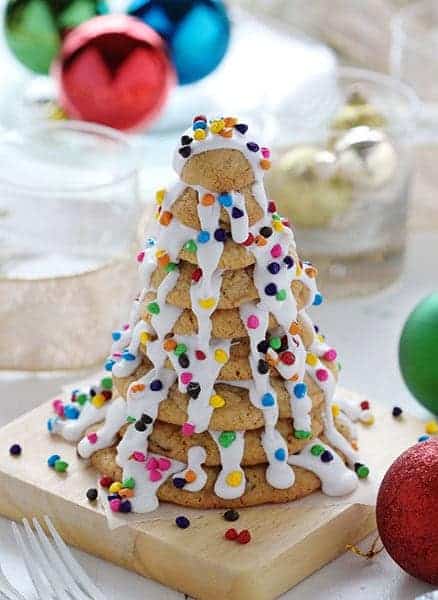 Tis the season of giving.  Not only are we baking and exchanging and giving to others, but often we are receiving delicious treats! Every year I look forward to the holiday inspired cookies and candies displayed everywhere.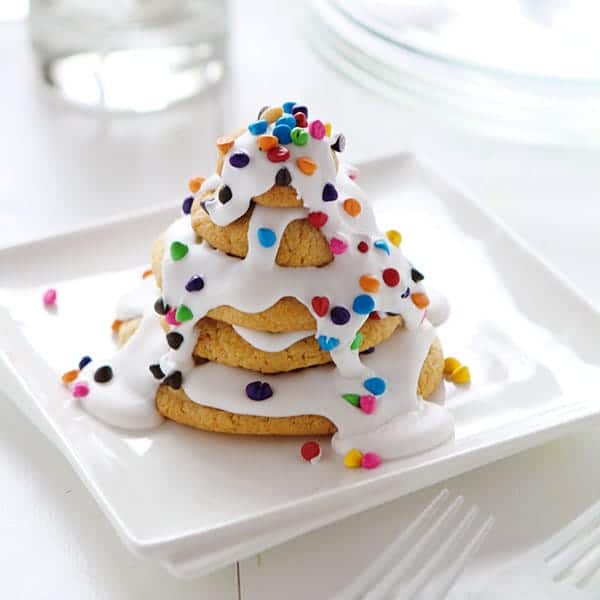 Baking is not only fun, but therapeutic.  My friend Jocelyn (from GrandBaby Cakes) shared this article called Therapists Now Encourage Cooking and Baking as Cures for Depression.  Yes and yes.  I could not agree more… baking brings my heart joy, and I hope it does yours as well.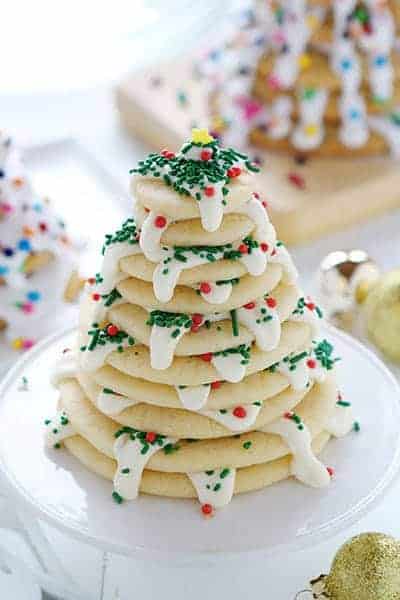 Once I got started baking these fun Christmas tree cookie stacks, it was hard to stop.  They are pretty darn easy not to mention totally fun to share and eat!
Recipe shared from Betty Crocker with permission.
But you know I couldn't leave it there… I just had to make one tree with a surprise-inside!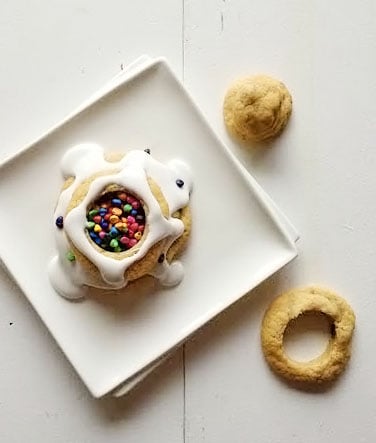 I will share a little video how-to below… but this was so easy.  I just used the smallest size cookie cutter on the three largest cookies, cut out the center portion, then filled with treat of choice (these are rainbow colored mini chocolate chips).  Stack remaining cookies and finish with more sprinkles!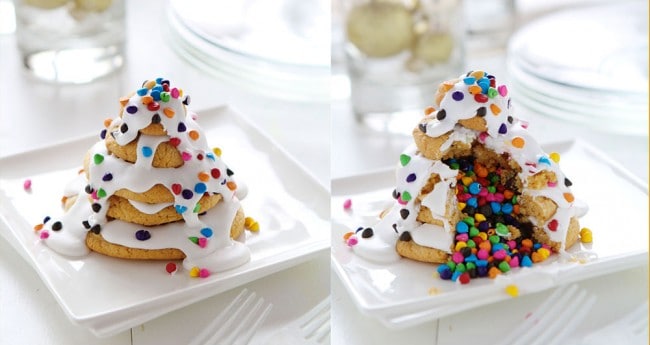 Cut into the cookie (much like you would a cake) and reveal the fun surprise inside!! (My cookies were really soft and gooey and crumbly -which is awesome- but if you want more precise cuts simply chill cookie stack for 30 minutes prior to cutting.)
Everything I made was courtesy of Betty Crocker; from the cookie package to the frosting!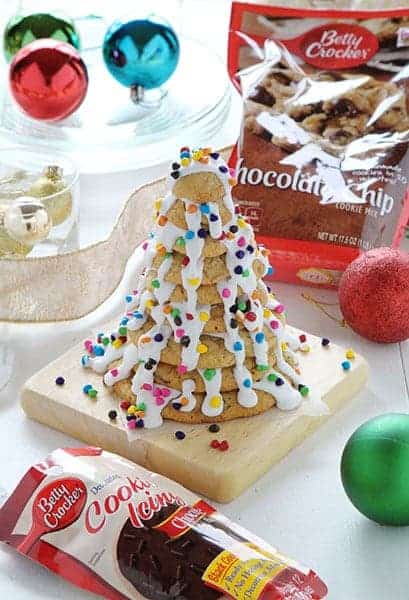 I hope you like my Christmas Cookie Stacks and hope to see some of you fun creations! Be sure to share!