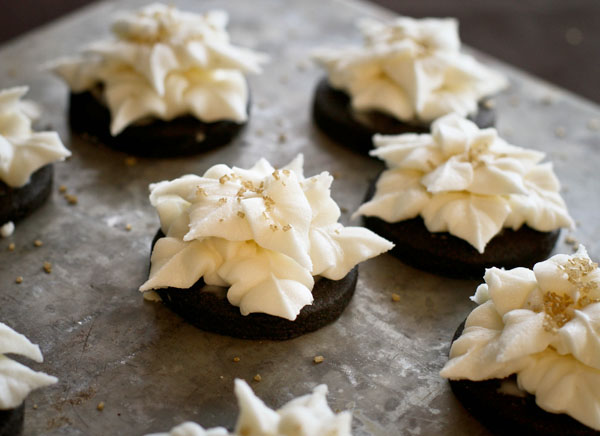 I meant to post this last week, but never was able.
Please accept my sincere apologies.  I wish I could send you each some of these cookies to make amends.
They are absolutely amazing.  Completely decadent.  Totally befitting an enchanting evening such a New Years Eve.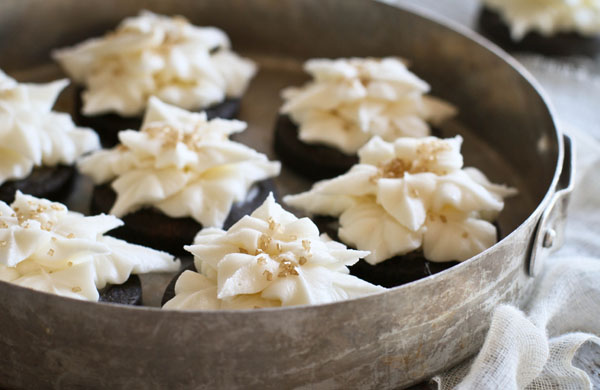 I used Sprinkle Bakes Chocolate Sugar Cookies.  She describes them as being ideal for decorating, and I couldn't agree more!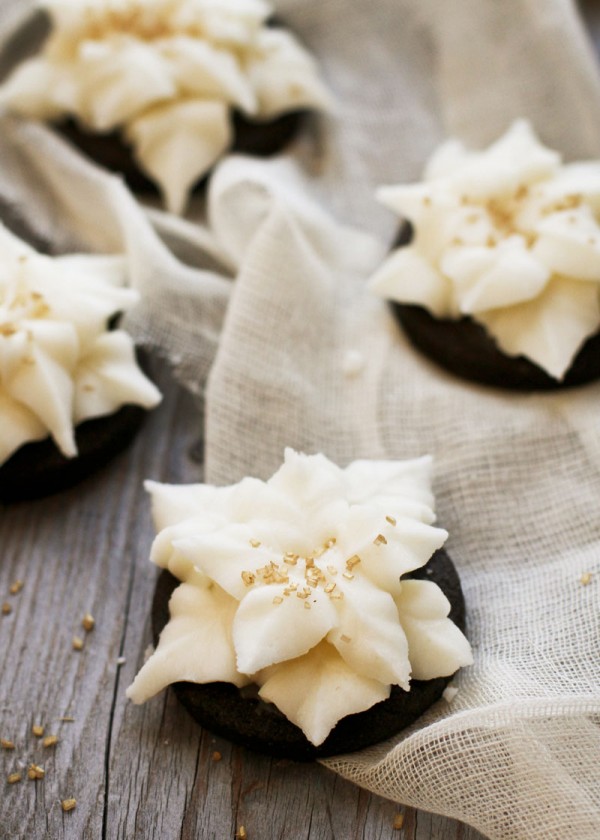 The champagne buttercream is just a basic recipe I have been using, with the substitution of champagne for the heavy cream.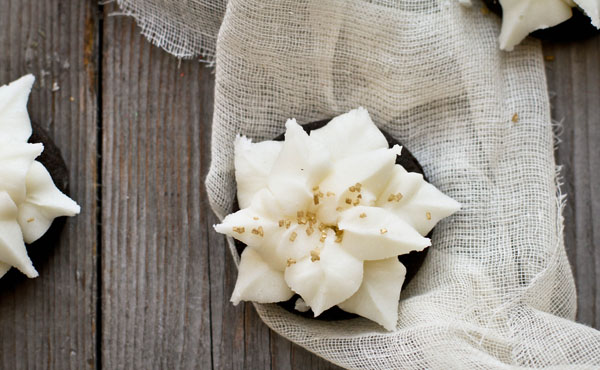 Tips for success:
Use a good quality cocoa.  These cookies are rich and you can really taste the deep cocoa flavor.  The better the cocoa, the better the cookie.  Seriously, Heather knows her stuff.
Use a champagne you enjoy.   You only need three tablespoons for the recipe… wouldn't it be a shame to let an opened bottle of champagne to go to waste?
If you want to make the cute little poinsettia design I did, simply grab a Wilton #366 tip and have at it.  I threw on some gold sprinkles for good measure.
Have fun!  Lick the bowl and eat some cookie dough.  Then run 27 miles so you can fit into your pretty New Years Eve outfit.
P.S.  I am totally going to post the Snow Globe tutorial soon!  Its on my list!