Double Chocolate Caramel Heath Cupcakes are an indulgent way to treat yourself!

It started off as a craving and ended up so darn pretty that I didn't want to eat it!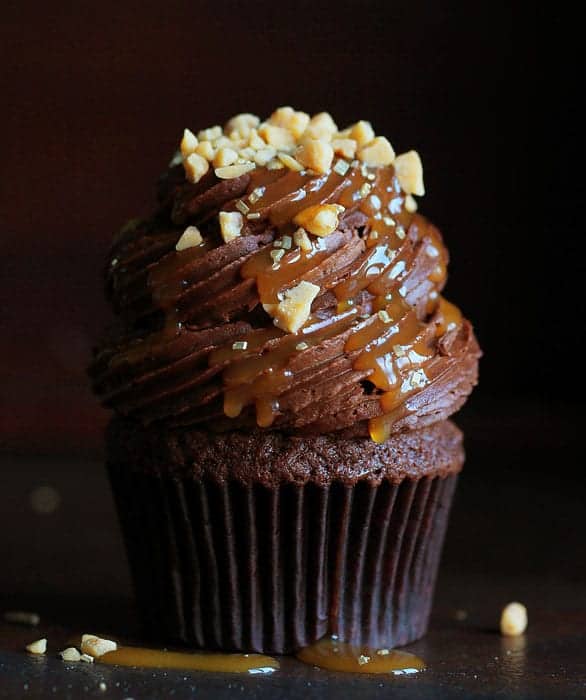 To make these cupcakes you will need:
Chocolate cupcake recipe (below)
Chocolate frosting recipe (below)
Caramel sauce
Heath chips
Muffin pan and cupcake liners (I used dark brown)
9FT tip from Bakery Crafts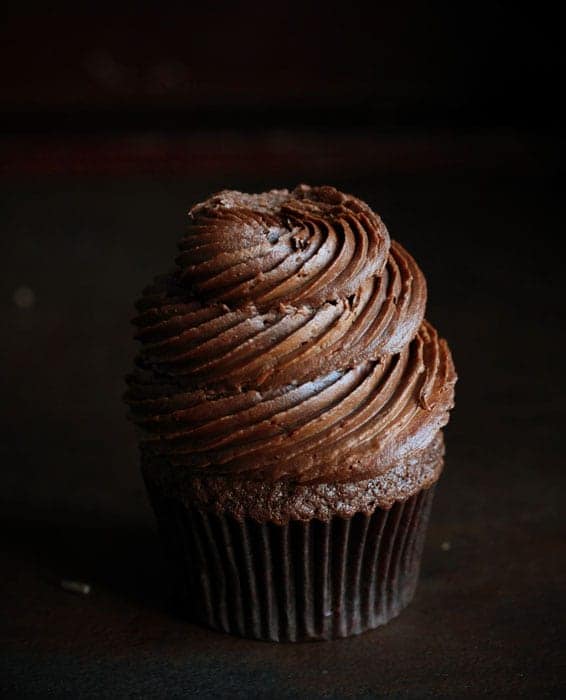 You can see there is no shortage of frosting on these cupcakes. You can certainly use less frosting and still achieve the same amazing flavor!
Recipe adapted from Ultimate Chocolate Cupcakes and Whipped Chocolate Buttercream.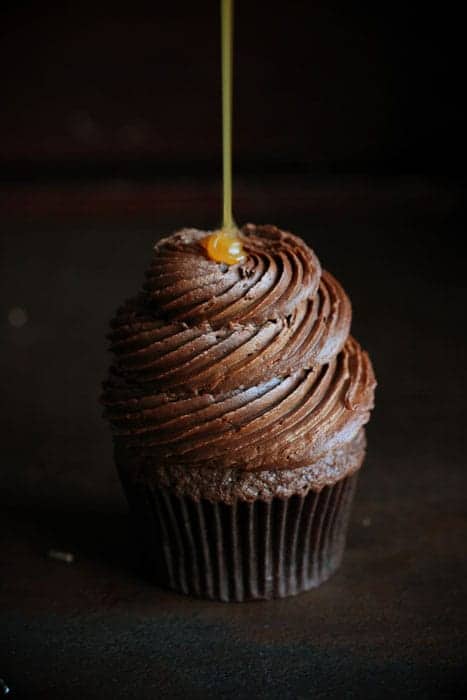 I filled a pastry bag with a 9FT tip and some of this glorious chocolate frosting. Starting at the center of the cupcake, I applied pressure then went around in a circle, slowing moving up and piling frosting on top of itself.
You can see how I did it here. (I used a 1M tip in the post but it is the same technique)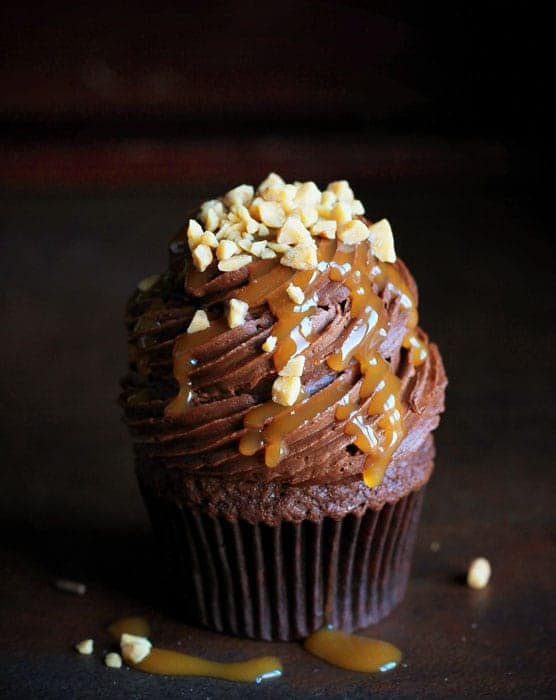 When you are done drizzling caramel sauce (I used a store bought sauce) you can sprinkle with heath chips. Heath chips can be found in the baking isle right next to the chocolate morsels and they are buttery toffee bits of deliciousness!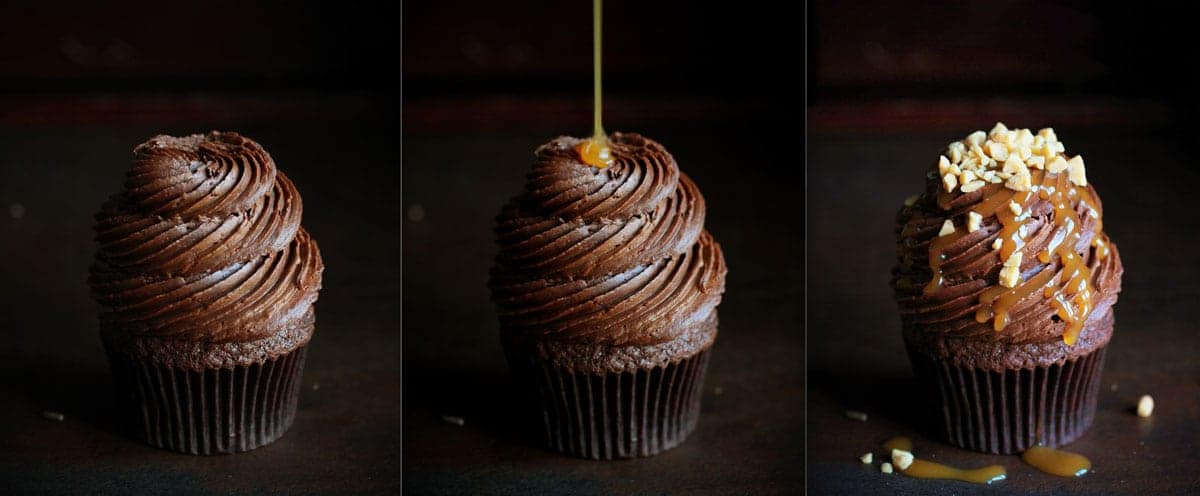 Now, these cupcakes kinda "break the rules" when it comes to traditional chocolate cupcakes:
I highly recommend eating them COLD. Something magical happens to this flavor combination when you snack on them right out of the fridge. Seriously, just try it!
The messier, the better. Drizzle that caramel sauce all over, being sure to let it drip over the sides and onto whatever surface you serve them on. Then drop the heath chips over top… they will bounce and fall everywhere and that is not only OK, it's Fabulous.
Hope you love these as much as I do!