I have a confession.
I don't do Easter baskets. We just never have!
It's not like my kids suffer or anything.  I mean I do make cakes and sweet treats 300 days of the year.
When we ended up coming home with huge bags of candy anyway, I decided to do something different with it.  Instead of the bags sitting in the kids room and them munching on it whenever they wanted, I made a cheesecake.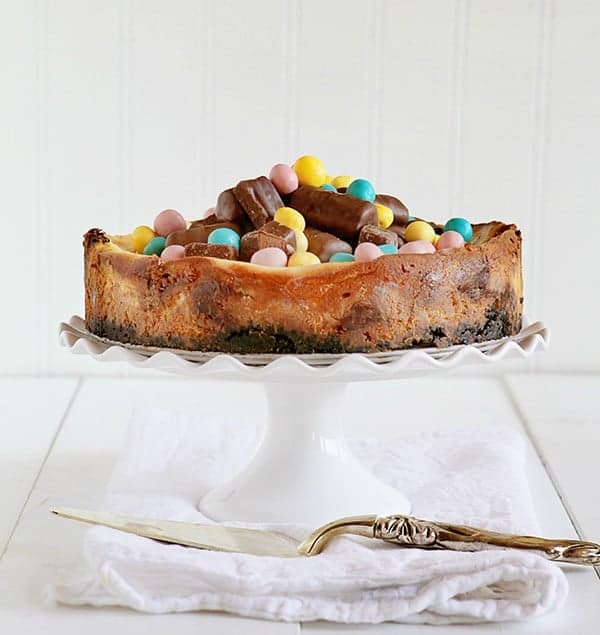 Not just any old cheesecake, but one with EVERYTHING in it.  All the candy.  Well, all the chocolate candy. (The sweet tarts and other candy are safety tucked away in a drawer.)
The recipe was easy enough.  I was inspired by the recipe for Snickers Cheesecake as well as finding this Caramel Cookie Cheesecake recipe on Real Simple.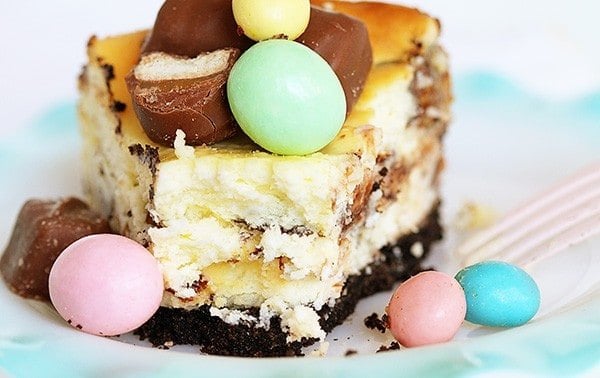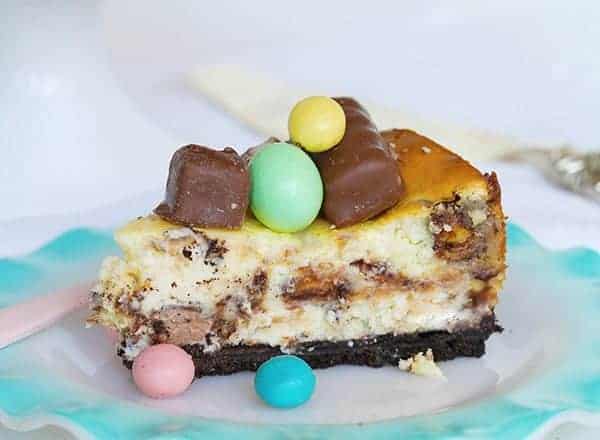 I left some bars whole (didn't chop) and then threw them on top.
Now let me tell you why this worked well for us.
The kids were NOT happy when I told them I was confiscating their candy for a cheesecake.  After they saw it, saw all the candy bars and mini eggs and Oreo crust, they were more than satisfied.  They got a decadent dose of candy once, we dealt with the sugar high, and now it's over.
Well.  Mostly.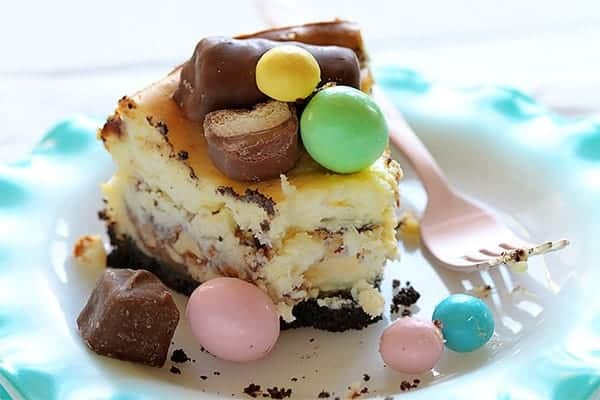 There might be a couple pieces left for me.