Have you ever heard that saying, "If its not hard, its not worth doing?"
Ok.  So maybe thats not the saying.  Maybe the saying is "If somethings hard then its not worth doing." And maybe that saying was on a popular cartoon TV show and maybe is was originally said by Homer J. Simpson.  And maybe I just revealed how very un-classy I am by telling you that.
Moving on.
Many years ago I gave my dad a plaque that said, "Father, by your concern and love you have given me two things.  One is roots and the other is wings."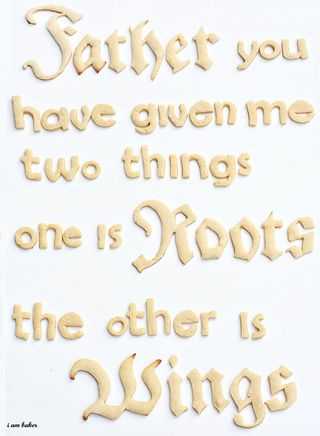 I seriously tear up every time I read it.
I love the feeling behind it and love how it lets my dad know that I am thankful and grateful for the sacrifices he made.
*waving hands frantically in front of my eyes*
So anywho, I got the bright idea to make it into cookies.  Now, you may notice that I have chosen the… um… simpler version of the quote.  As it stands above it is over four dozen cookies. And dad can only eat so many. And I was feeling lazy.
There, I said it.
Here is the thing.
Dont be like me.
Dont get some crazy idea and not think it through.
See, every single one of those cookies was cut out by hand.  MY hand.
I didnt have any 'cool font' alphabet cookies cutters, so I figured I would just make my own.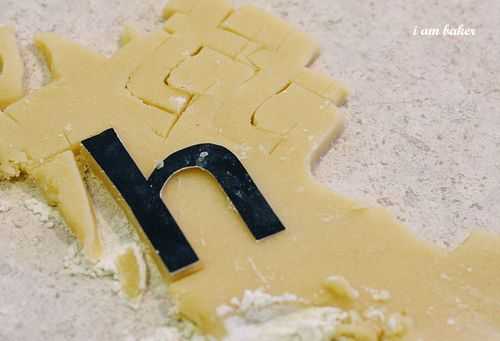 So I printed out all the letters I would need in my two fonts.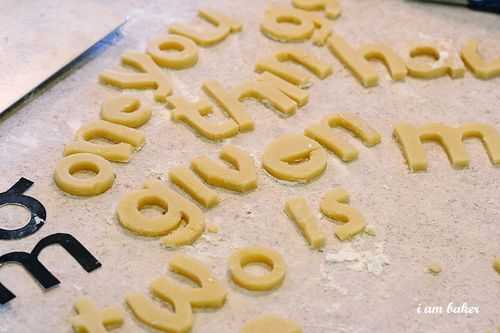 I think it took me three hours to cut out all the letters from the cookie dough.  I wish I was kidding.
Dont. Be. Like. Me.
Get a cool set of alphabet cookie cutters and be done in seven minutes.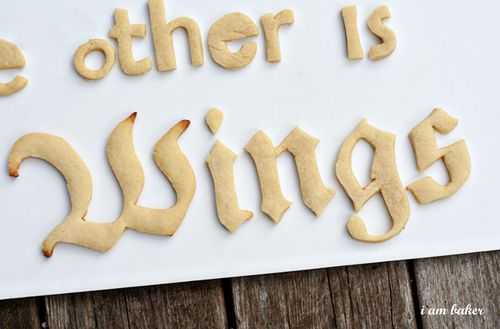 And dont burn the letters.
Of course you know I burnt the most complicated letters so by the time they came out of the oven and I realized what I had done I was too pooped to do them over.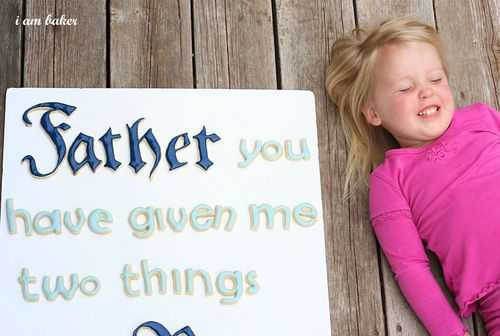 Oh, and dont make them so big that you have to get poster board just to take a picture cause when they are laid out they end up being as tall as your toddler.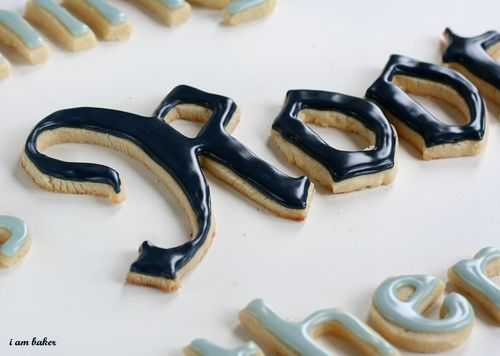 But DO take the time to let dad know that you adore him.
That you love him.
That you appreciate every single sacrifice he made to give you a better life.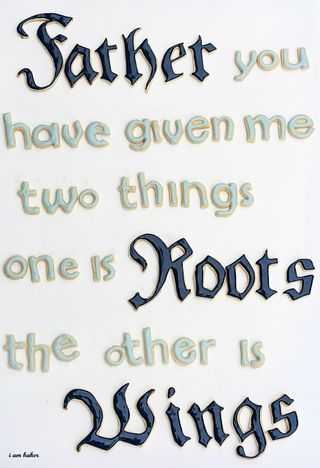 I have a feeling they like hearing that kind of stuff.