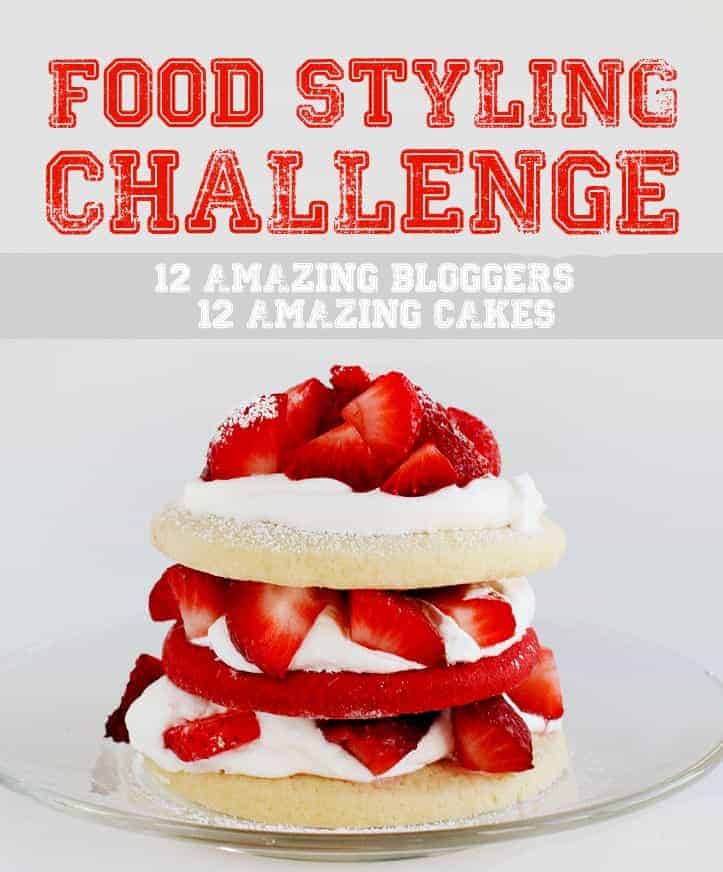 The Food Styling Challenge is all about showcasing talent for styling food. I have asked 12 amazing bloggers to pick any chocolate cake recipe they want and style it anyway they want. The catch? They only have $25 to do it! Join us on the journey to see how they can transform a cake stand into a work of art!
December is all about Bree.  Beautiful Bree is the powerhouse of talent behind the gorgeous lifestyle blog Baked Bree.  In addition to stunning food, she has a 'Create', 'Family', 'Life', and 'Home' section.  I read her blog for everything.  I just love it.  But you know what I love best is the food.  There is a whole page of just cake.  And another whole page of just chocolate!
Today Bree is sharing with us a Chocolate Cake with Kahlua Chip Frosting.  Be sure to head to her blog for the recipe!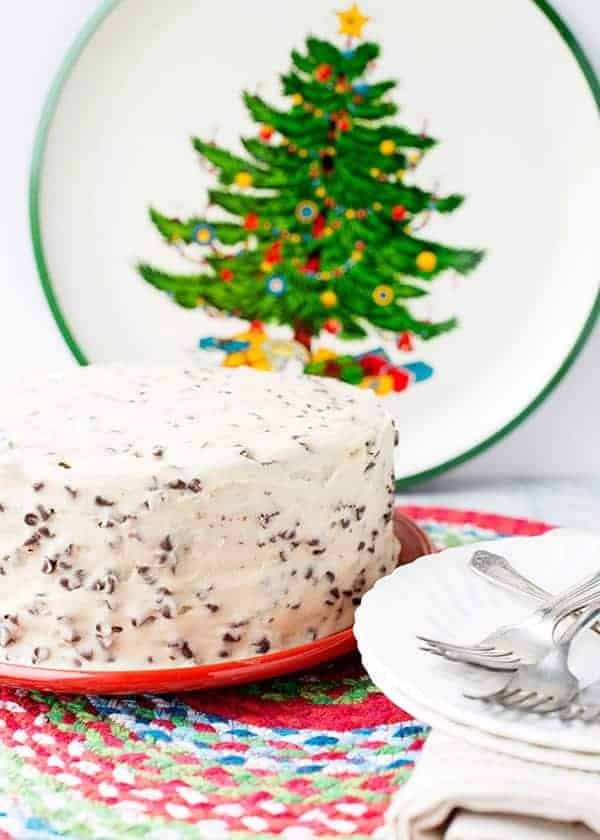 Did you find the Food Styling Challenge to be easy or difficult?
I found it to be really fun. A little on the difficult side because you cannot know what you are going to find. It is truly being lucky about what is in the store at the time. I like the thrill of a challenge, so this was right up my alley. I made it even harder on myself giving myself only 20 minutes and one store.
Was the spending limit a challenge?
No, I think that $25 is more than I would usually spend. I think that a few key, versatile pieces can be really helpful when styling food. I am always on the lookout for unique and pretty things that I think will photograph well. Shopping in thrift stores, flea markets, and Goodwill is great for finding cool pieces that you would not necessarily find anywhere else.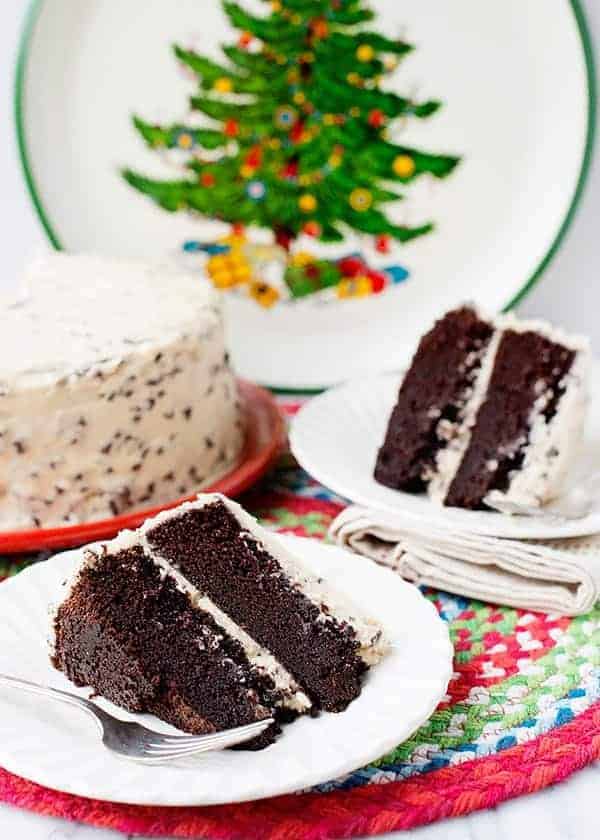 What are your favorite props to style with?
I love vintage utensils. I have quite a collection of forks, spoons, and knives. I like how vintage pieces seem to be smaller than today's counterpart. They are really useful with having proper scale in photographs. I also like serving utensils. One of my favorite things are teeny vintage salt spoons that my dad bought for me years ago in an antique shop.
I love having a really white and clean area to shoot in, and linens help me add pops of color and personality to my photos. Linens also help me place the food and add a sense of person. Food looks more inviting when it looks like someone was actually sitting there eating it. I also like to use linens for holidays. I am not big on really overt holiday stuff, but a linen with some holiday colors can let the viewer know when the meal is taking place.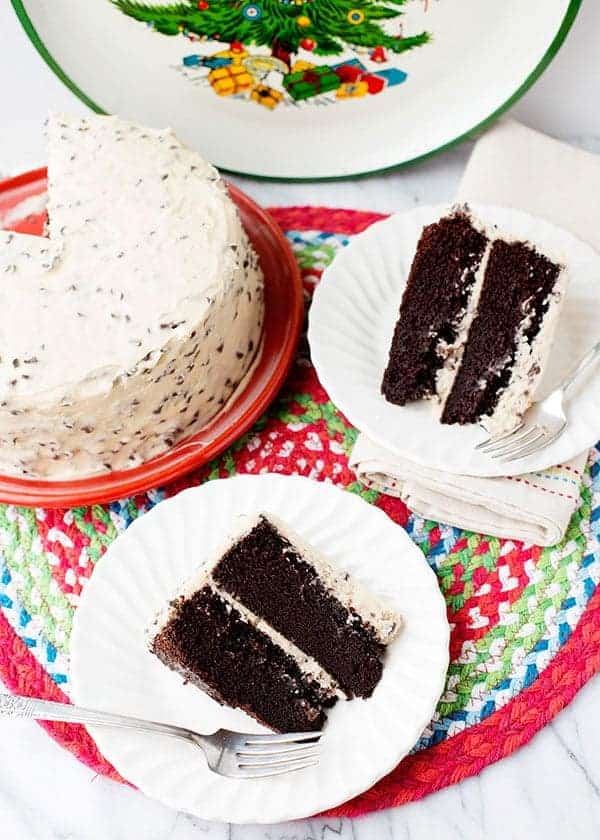 What is your favorite part of the challenge?
I liked this challenge because it got me out of my comfort zone. I shoot on all white plates all the time, so using some red and colorful pieces was a departure from what I usually use. I liked using the Christmas tree plate in the background for a little whimsy. This challenge will push me to broaden my horizons on where I buy my props and how I use them.
Thank you SO much Bree!!  I can't think of anyone I would rather have close out the year on iambaker!