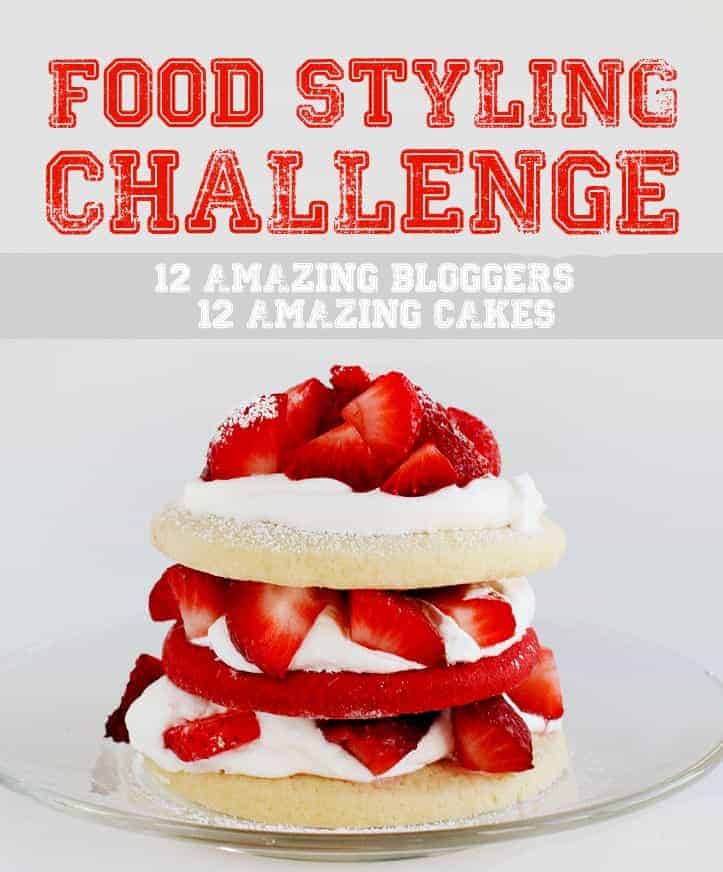 The Food Styling Challenge is all about showcasing talent for styling food.  I have asked 12 amazing bloggers to pick any chocolate cake recipe they want and style it anyway they want.  The catch?  They only have $25 to do it!  Join us on the journey to see how they can transform a cake stand into a work of art!
May is focusing on Marla from Family Fresh Cooking.  I have long time been a fan of Marla's unique style and talent, and secretly hope to one day see her prop closet!  And thankfully she does share some of her amazing prop secrets below!
Be sure to stop by and see the recipe for her beautiful and delicious (and I am sure healthy, Marla is the queen of beautifulhealthydelicious food!) Chocolate Pancake Layer Cake!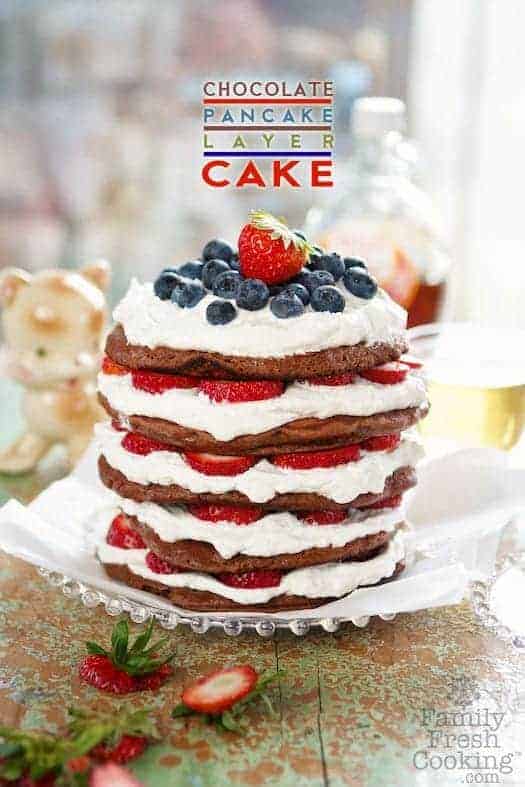 Did you find the Food Styling Challenge to be easy or difficult?
I had a blast with this challenge! I love things that test my photography and recipe development skills. I pondered my recipe for quite a while as I am not a traditional baker. That is why you see a pancake cake! Until I got started on this I was perplexed as to what I would come up with ~ once I got started it all flowed easily!
Was the spending limit a challenge?
At first I thought it was gonna be a challenge. I went to a few antique stores that were way over priced. Then I went to a new favorite in Durango, CO. They had so much stuff within price range I could hardly decide what to buy. As soon as my eyes latched onto these clear glass plates with the beaded edge I was hooked! These will be used regularly on my blog from now on. I am obsessed with the antique kitty too! She also has a puppy pal.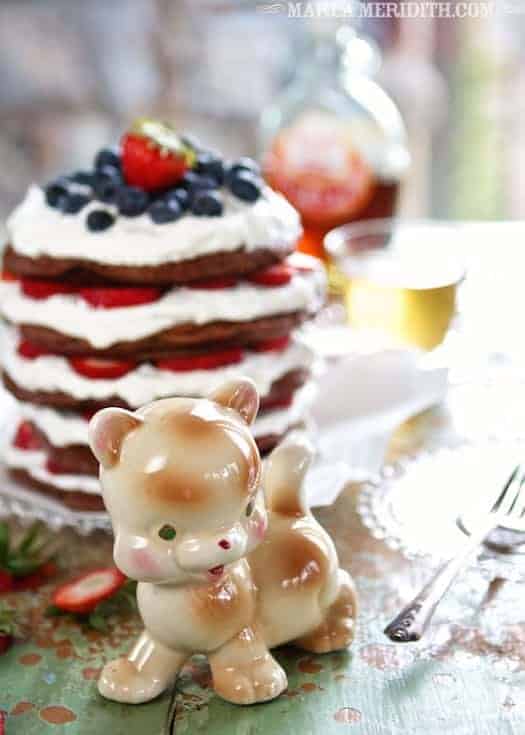 What are your favorite props to style with?
I tend to like antiques ~ the Shabby Chic look is a favorite. My prop collection includes pieces I find on Etsy.com, antiques stores and brands such a s Mackenzie-Childs, Pip Studio and Kath Kidston. I have a thing for european country design and their food styling.
What is your favorite part of the challenge?
My favorite part(s) of this challenge were wondering how I was going to come up with a chocolate cake that fit my healthier recipe style. Also, I wondered how I was going to bake something at high altitude, I live at close to 10,000 feet. We moved here in January and quite frankly I am not a baker ~ so I have not been experimenting. The ratios of ingredients are quite different up here in the Telluride high country. Thankfully pancakes are a constant in our house, so I turned them into a layer cake. This recipe is healthy enough for me to consider for breakfast, brunch or dessert. I loved finding props that fit within budget too.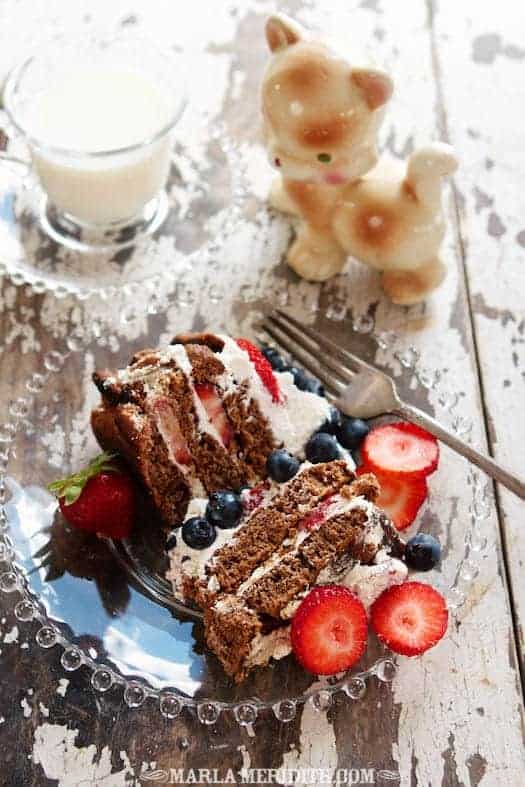 Amazing job Marla!  Thanks so much for taking on the Food Styling Challenge!
Be sure to  check out past participants!
January-Dine & Dish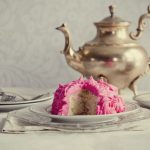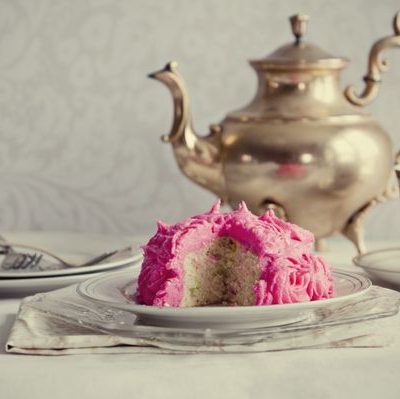 February-Verses From My Kitchen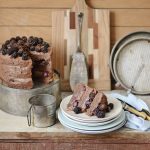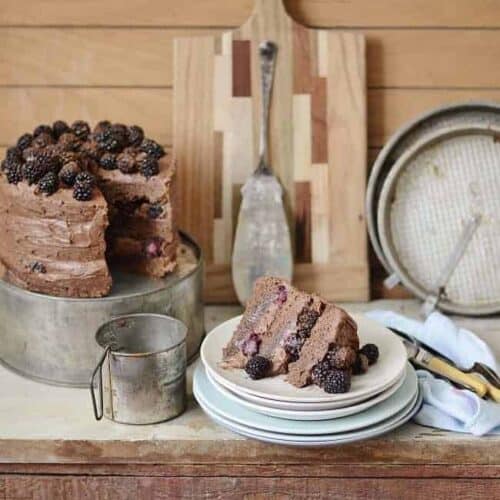 March-Inspired by Charm