You knew I would do it, right? I have been trying and trying to come up with a way to serve sprinkles for breakfast and this is it. Monkey bread covered in a glorious glaze and rainbow jimmies. Funfetti Monkey Bread!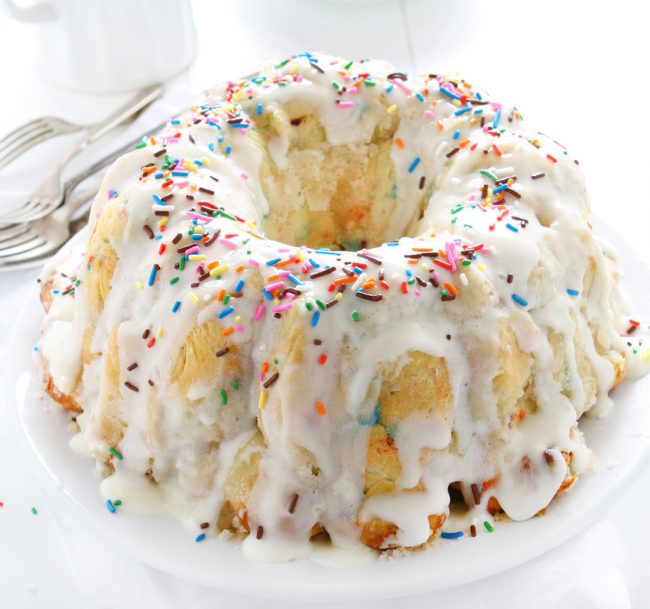 The best part about this bread? You can actually make it ahead of time! I love that time saving tip and love that I can spend most of my morning enjoying it's decadent deliciousness. Just remember, when making bread from scratch there will be a proofing period in addition to the baking and this can add considerable time to the process.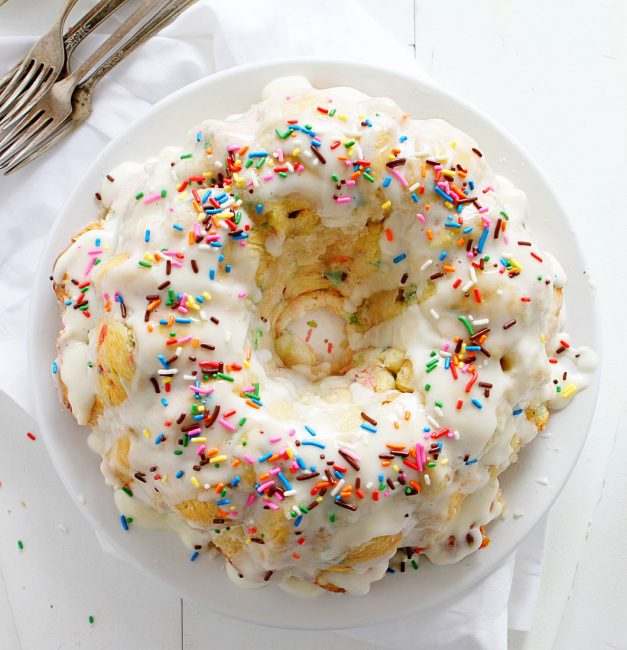 If you read through the recipe one thing you may have noticed is that I used cinnamon extract (commonly found in most grocery stores) in place of cinnamon. This was purely for aesthetic purposes as I wanted to create a beautifully light and colorful monkey bread. If you are not opposed to a dark brown funfetti bread, feel free to omit the extract in place of 1 tablespoon ground cinnamon.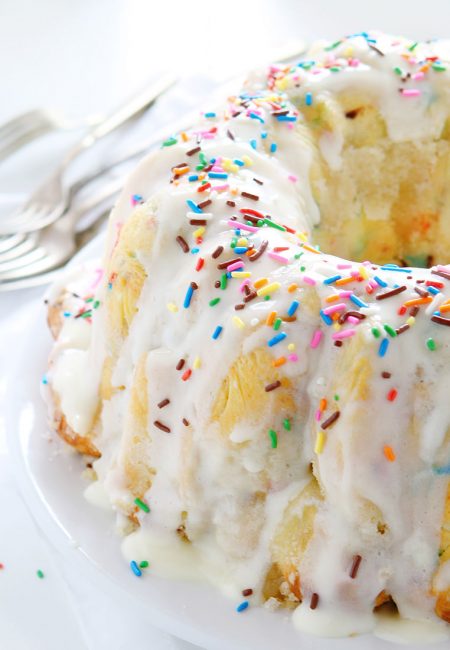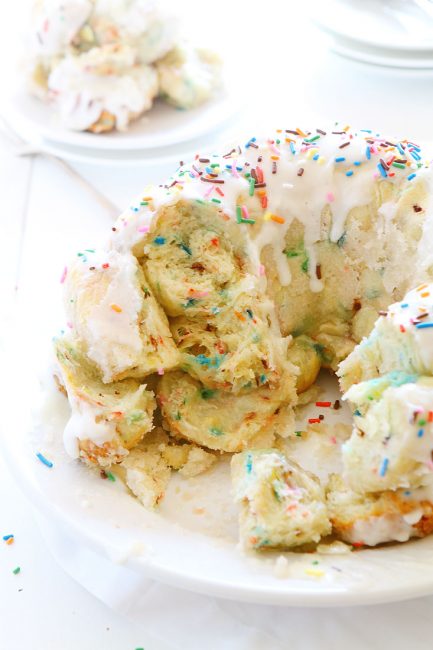 We love this bread for Christmas Morning (try red & green sprinkles) as well as for special birthdays. But truly, it can be enjoyed any time of year!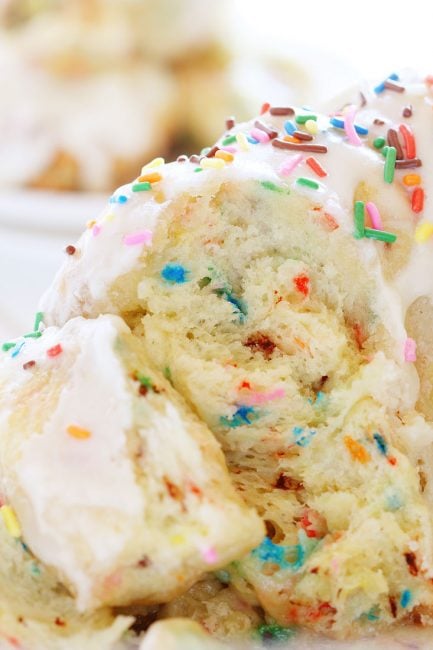 Yay for Sprinkles!