This post is special for a couple reasons.  One, this cake is AH-mazing.  Two, it's celebrating a very special lady!  Jamie from My Baking Addiction is having a baby!
I have been a fan of Jamie's since the first day I started blogging.  Her photography skills, style and charm are second to none.  I am sure you have seen her blog before, but in the small chance you haven't, stop right now and go see it!  She is so talented.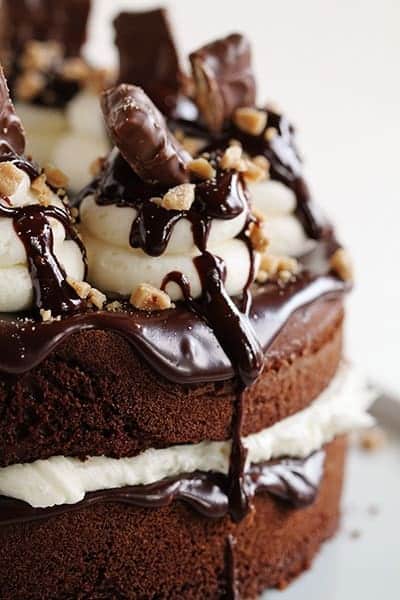 Jamie is expecting her first baby very soon!  Some blogging friends have come together to honor her, to uplift her, and to let her know just how loved and admired she is.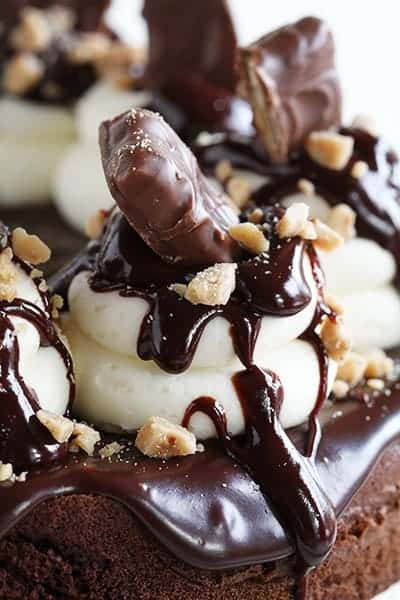 This cake is completely inspired by Jamie's Heath Bar Cupcakes.  The second I saw them I wanted to make them into a cake!  And it was definitely a labor of love.  If you want to make it I will let you follow Jamie's beautiful recipe.  (The only change I made was the cake-recipe below).  If you want to know how I switched her cupcake recipe into a cake recipe, just watch the little video below!
Just looking at that cake with the sweet vanilla buttercream covered in rich chocolate ganache lovingly sprinkled with buttery Heath chips… it just makes me happy.  It's perfection.  Well done Jamie.  Well done.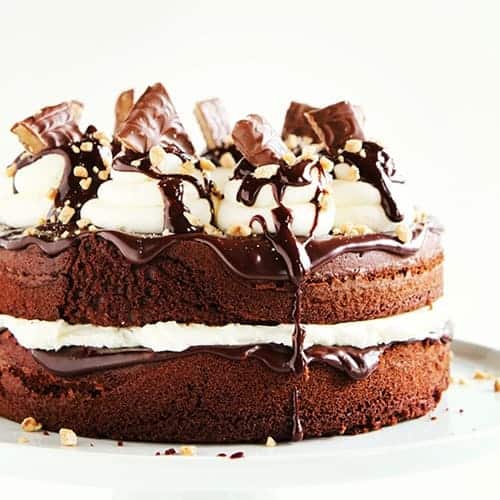 This is my favorite chocolate cake recipe.  Jamie added heath chips to her cake batter and I didn't do that; instead I sprinkled them over the top.  Either way seems wonderful, so you really can't go wrong!
This cake was truly inspirational.  It sounds weird to say it… but I felt so happy and full of life and joy while preparing it!!  Maybe thats because I was also thinking about what a beautiful and wonderful mom Jamie is going to be.  So excited for her!
The whole experience was so inspiring that I actually made a little video!  This video is more for fun than anything, but you will also get the general idea how I assembled the cake.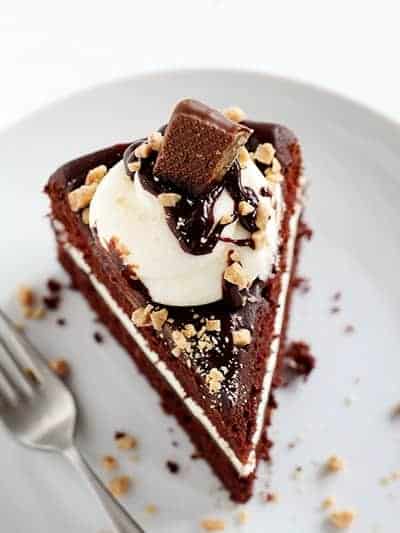 Thank you Amber for organizing this whole wonderful event!