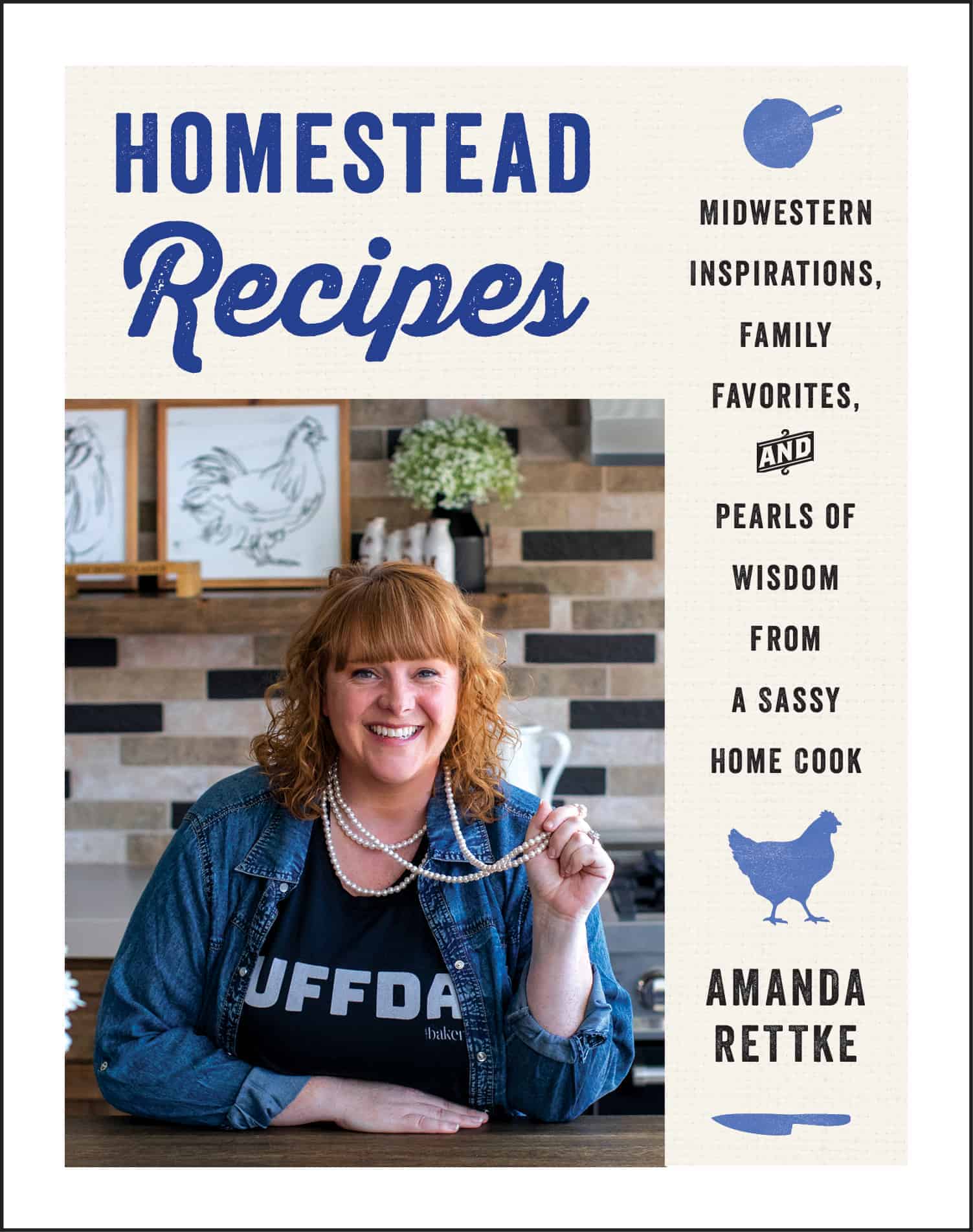 What is this cookbook about?
Homestead Recipes (304 pages) is a book about comfort food! The best kind in my opinion. 😉 This book has you covered with recipes for all types of meals, with chapters for breakfast, casseroles, soups, appetizers, ground beef, chicken, pork, vegetables, salads, bars, desserts, and cookies. There is even an entire chapter dedicated to zucchini recipes! Most of my die-hard readers know that magical things can be done with zucchini!
Who is this book for?
I know this book isn't for everyone. There aren't any fad diet recipes or recipes specific to certain food trends.
However, it is perfect for someone who loves easy recipes, recipes that leave you full and satisfied, and recipes that will quickly become a part of your weekly dinner rotation. Do you like hearty salads? Fun twists on chicken? Or how about one-pot hamburger recipes that come together fast and taste amazing? If you happen to have ever lived in the midwest and crave the unique foods we share, this book is DEFINITELY for you!
But wait… do you like desserts? (Do I even need to ask?) I am sharing some fantastic recipes in this book that you have never seen on my blog! Yes, exclusive recipes that have been tested and perfected!
Why did I write this book?
Two main reasons.
It was a personal goal. Les Brown said, "You are never too old to set another goal or to dream a new dream." This book may not be a best seller or sit on every single person's coffee table, (If that were to happen I would be humbled beyond belief. I am praying!) but that wasn't the goal. However, me being able to put in the work and make it happen was. I am so grateful for the support from others who helped me along the way!
YOU. The sweetest folks have been asking for years if they could get a book of my recipes. I did polls and asked questions and compiled a list of 100+ recipes that you actually want to make. All of the recipes, with the exception of the zucchini chapter*, were made with you in mind.
*I say that because I am on a mission to share the amazingness of zucchini (courgette) with the world. To this day, someone will leave a 🤮 emoji if I share a zucchini chocolate cake and I want to beg, "PLEASE try it! It tastes amazing, I promise!"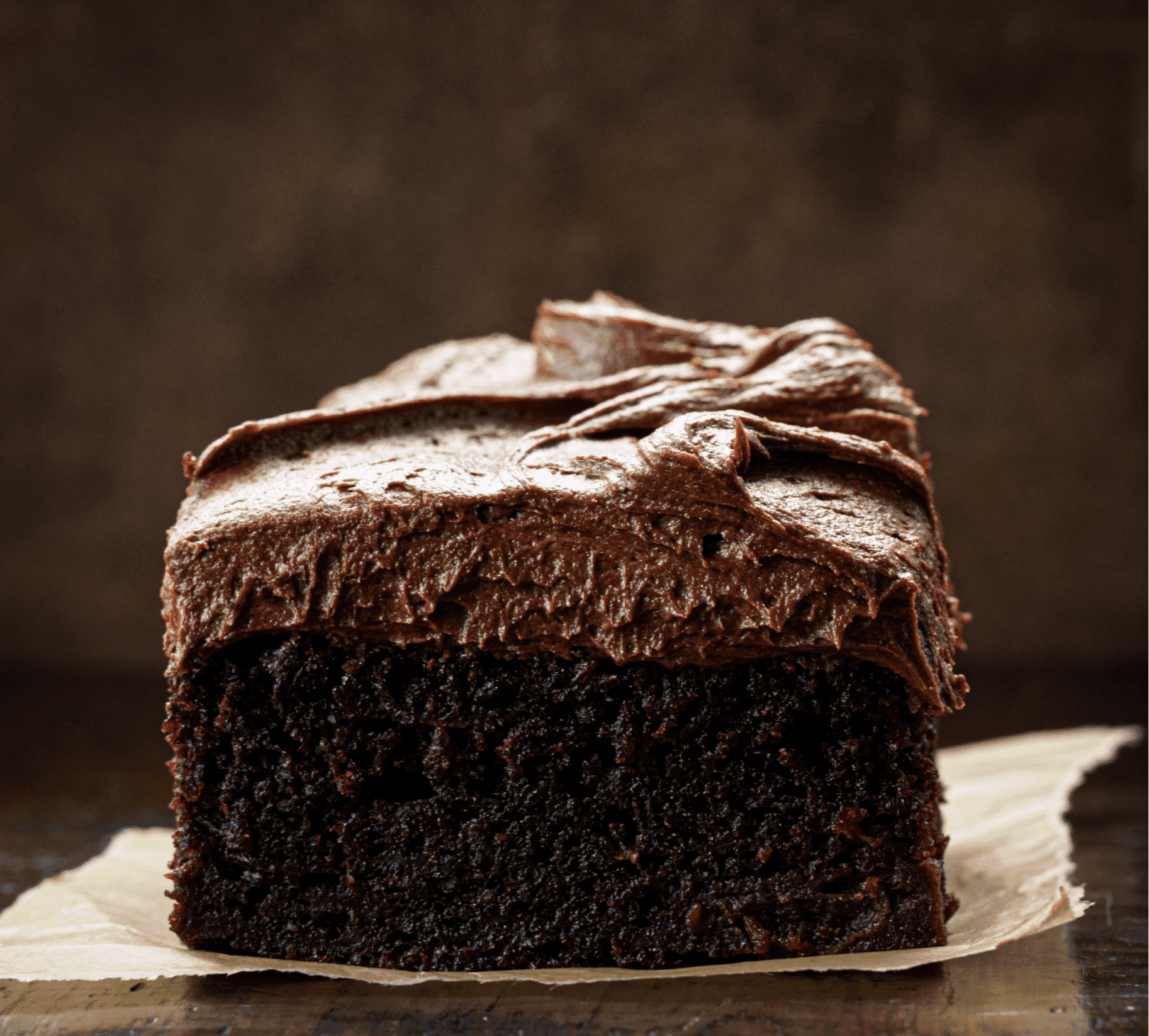 Shhhhhh…This is the Chocolate Zucchini Cake from the book! It's a must-try!
Who loves Homestead Recipes?
"Amanda Rettke is truly the heart and soul of the food blogging community, with her authenticity, laughter, genuine spirit, and passion for what she does. My girl Amanda keeps it real! These recipes are the kind I grew up loving, filled with soul and pure comfort. This book is a necessity for home cooks everywhere, and I can't wait for everyone to have this glimpse into Amanda's heart" — Jocelyn Delk Adams, author of Grandbaby Cakes: Modern Recipes, Vintage Charm, Soulful Memories
"Whether you pick up Homestead Recipes for the food or the writing, you'll be fully satisfied with both. Amanda delivers no-fail food in a delightfully nonsensical way. Loaded with flavor and tips but also humor and heart, this book will have you gathering your family around the table to eat, then lingering a little longer to swap stories, share anecdotes, and make memories with a little added sprinkle of Amanda's signature Midwestern flair." — Susie Bulloch, BBQ expert and founder of Hey Grill Hey
"Food is a common love language that connects us all. These are Amanda's family favorites, and you can feel the love she has for each member of her family in every recipe. This magical love language comes to life in your own kitchen with your own family for years of treasured memories to come, with amazingly delicious food as the centerpiece." — Rachel Farnsworth, author of The Stay-at-Home Chef Slow Cooker Cookbook
"Amanda makes cozy home cooking easy and accessible with recipes that are perfect every time. Filled with tried and true family favorites, this is a book you'll reach for again and again." — Holly Nilsson, founder of Spend with Pennies
"I Am Homesteader blogger Rettke (Surprise-Inside Cakes) offers the homiest of home cooking with recipes that highlight "how fantastic and crazy the food is here in the Midwest." . . . A spoonful of sugar, then several more, help the treats go down in this waistline-be-damned parade of comfort foods." — Publishers Weekly
What is the playlist for Homestead Recipes?
Literally, no one, I mean NOT ONE SINGLE PERSON EVER has asked me this, but I wanted to share anyway. 😂 These are a few of the songs that were playing in a steady rotation while I was testing, photographing, and writing this book. I know my taste in music is… interesting to say the least.
Old Dominion – One Man Band
Seven Mary Three – Cumbersome
Darius Rucker – Wagon Wheel
Foo Fighters – Everlong
Young the Giant – Mind over Matter (but only this version!)
Joe Diffie – John Deere Green
Ok, that's enough randomness from me!
Where can you buy the book?
Make sure you reserve your copy now, as there is a limited amount of books available!
Here is a complete list. As far as I know, it is being offered internationally, but I don't know which countries exactly yet. I will update when I can!
How can you help?
Buying a copy would mean the world to me! You can buy Homestead Recipes from Amazon.
But you can also help in other really powerful ways:
Sharing this post or details about the book with friends! If you happen to be on social media like facebook, Instagram, TikTok, or Twitter, mentioning the book will gain you millions of followers! Kidding, but it would be sweet of you.
Consider getting extra copies for gifts. For instance, your friend that says "Ope!" unironically would love this book. I would also like an introduction because I know we'd be friends.
BONUS: I will have some super special giveaways and a Live Virtual Cook-along planned, which I can't wait to give you more details on! The cook-along will be invite-only, so be sure to keep your Proof of Purchase receipt from wherever you purchase from.