This M&M Caramel Marshmallow Skillet Cookie takes Ooey Gooey to a whole new level!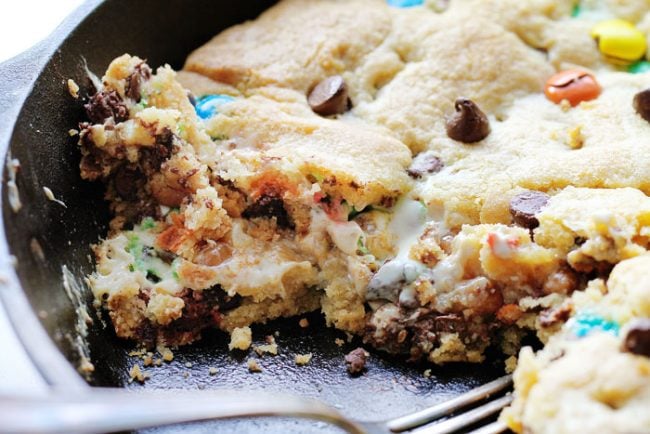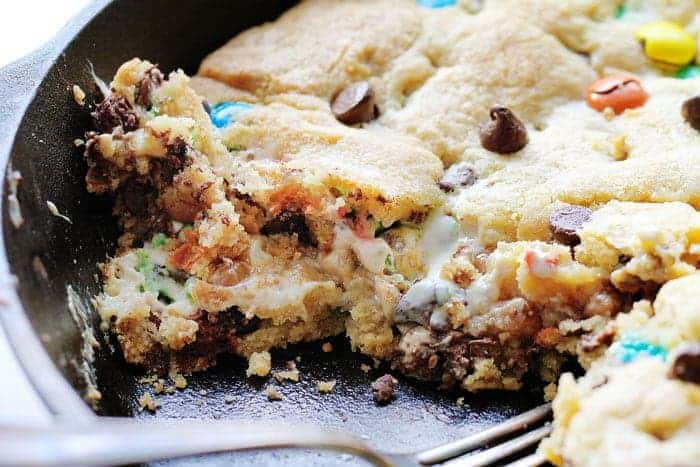 There is nothing quite as comforting to me as a skillet cookie! This is hands down my favorite thing to treat the kids with! I absolutely love seeing them dive into it armed only with a fork and a smile.
You will need:
12-inch skillet
M&M Caramel Marshmallow Cookie Recipe (below)
Ice Cream, Hot Fudge, & Sprinkles (optional)
Recipe barely adapted from Sally's Baking Addiction.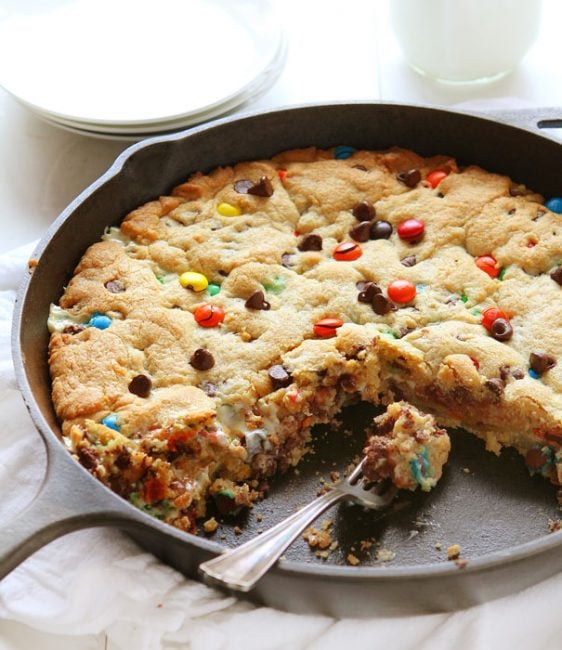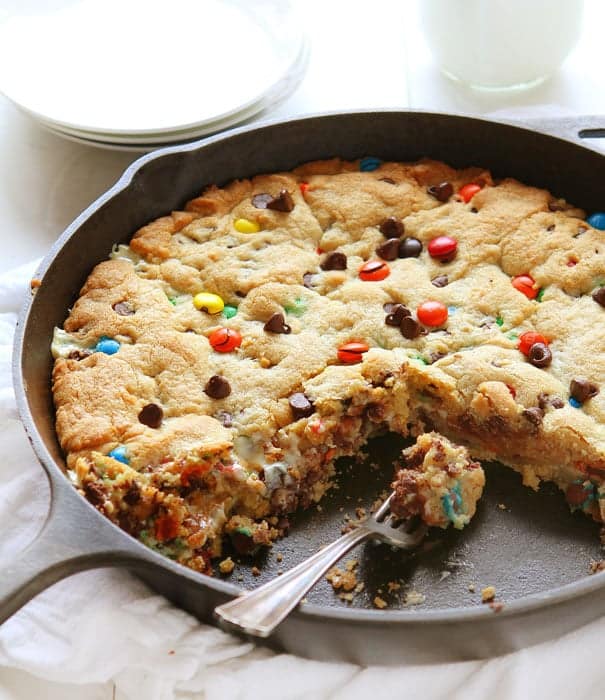 If you do not have access to Marshmallow Topping, you can use Marshmallow Fluff. When I made this with mini marshmallows, they simply disappear after baking and you are hard pressed to know they are there! I much prefer the texture and visibility of the topping or fluff.
I used caramel bits, but you can certainly just use caramel sauce. We liked the texture of the bits better, as they do not melt entirely, but just enough to be sweet little caramel bursts of amazingness.
You can also omit the marshmallow and caramel from the interior of the cookie and add it to the top after the cookie is done. To do that, simply prepare the cookie recipe as directed above, but put all of the cookie batter into the skillet and bake. Remove and covered in marshmallow then place under the broiler for 1-2 minutes, or until marshmallows are slightly browned. Covered in caramel sauce (and hot fudge!) and enjoy.
Here is a little video on how I made this Skillet Cookie!
Of course the ice cream, hot fudge, and sprinkles are optional. But why not?