If you love chocolate, you'll want to make this Molten Chocolate Lava Cake! Gorgeous ooey gooey chocolate heaven is just minutes away!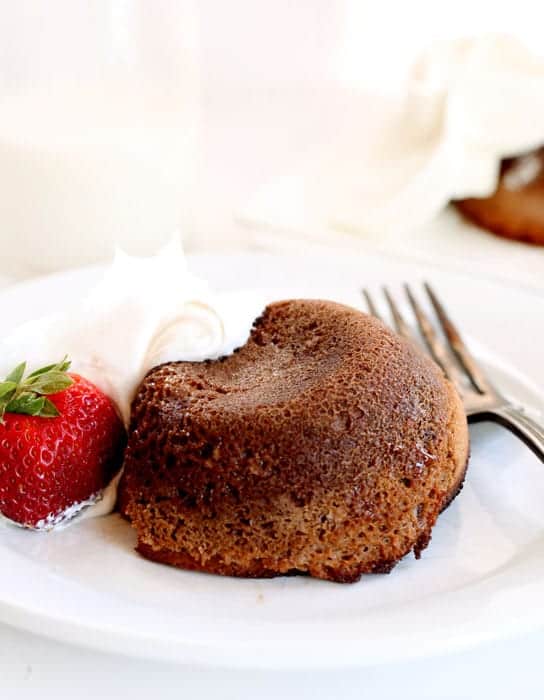 To Make Lava Cakes You Will Need:
Chocolate Lava Cake Recipe (below)
4 ramekins
cookie sheet
pan release (bakers spray)
tongs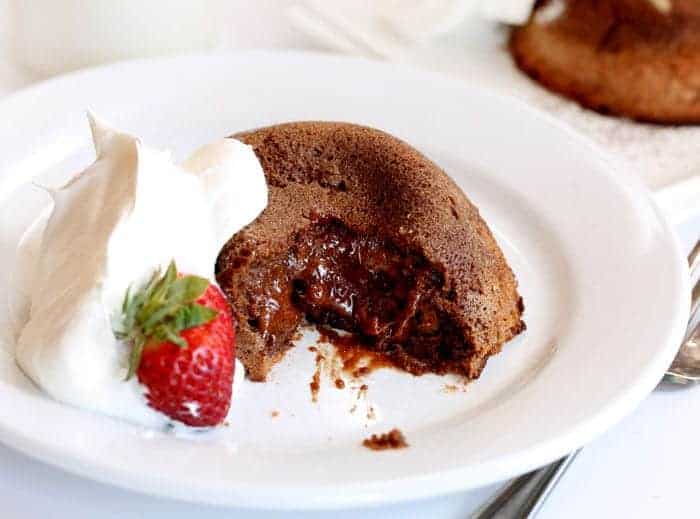 Tips for Molten Lava Cake
The key to a lava cake is the center remaining liquid, and the best way to achieve that is high heat in a short amount of time. Every oven varies in temperature so it is a good idea to test this recipe before serving it to guests. For instance, at 7 minutes in my oven, the cakes were undercooked, at 8 ½ minutes, they were no longer liquid in the center. (Which means I have essentially just baked a cupcake.) When you remove the cakes from the oven make sure the tops do not jiggle and that they have risen much like a soufflé would.
Inverting the cake onto the plate can be the trickiest part! Here are some tips for easy removal:
Make sure your ramekins are well greased so that the cakes do not stick.
Use a tongs with rubber grip. If your tongs do not have a rubber grip, wrap rubber bands around the ends. If you do not have a tongs, make sure you use something with oven safe grip (rubber) to handle the ramekins.
Here is a fun video on this amazing cake:
The perfect result of a lava cake is easy to see and enjoy.
Serve with homemade whipped cream and fresh fruit. You can also melt little white morsels and drizzle over the top for a stunning effect!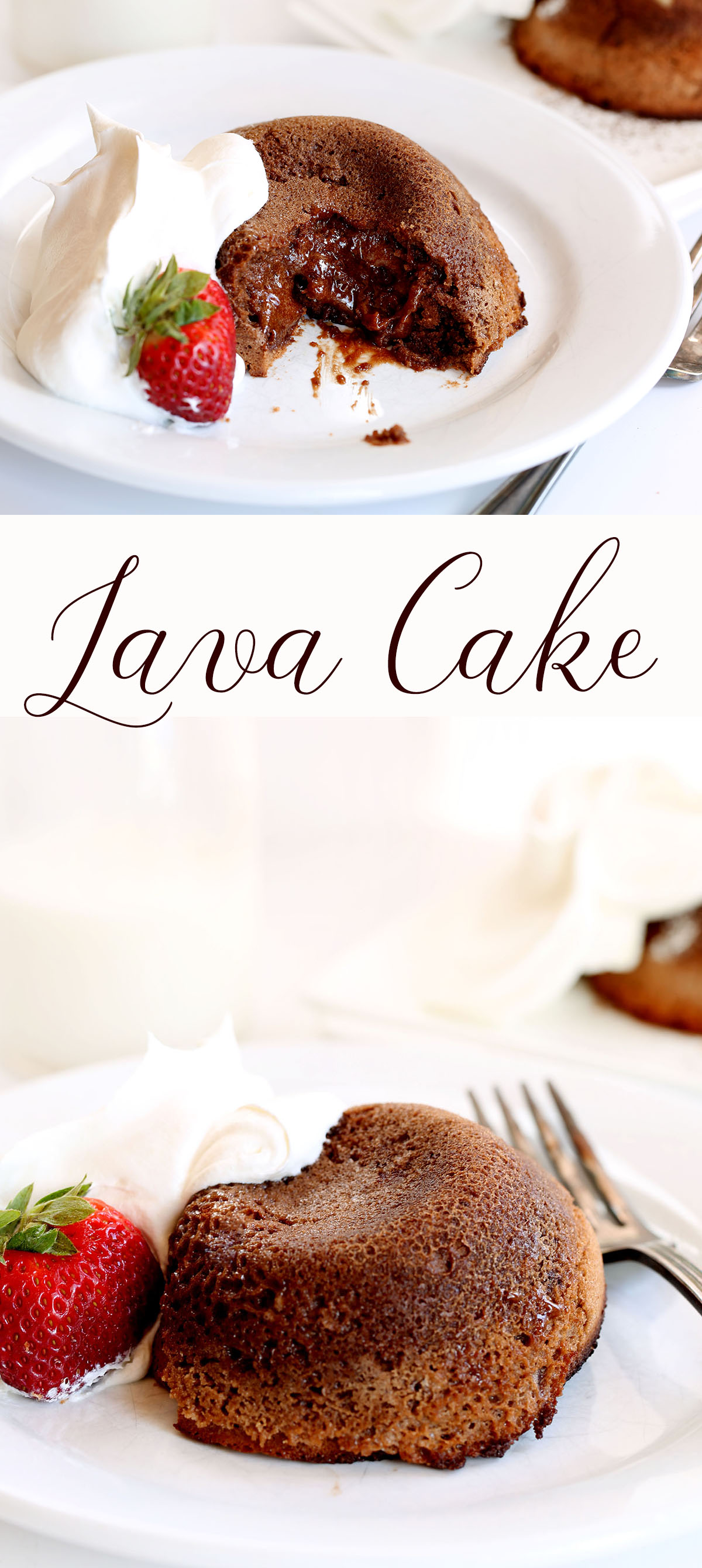 Molten Chocolate Lava Cake
If you love chocolate, you'll want to make this Molten Chocolate Lava Cake! Gorgeous ooey gooey chocolate heaven is just minutes away!
Ingredients
2/3

c

4 ounces semi-sweet chocolate chips

1

stick

1/2 cup or 113g unsalted butter

2

large egg yolks

2

large eggs

¼

cup

granulated sugar

2

tbsp.

all-purpose flour
Instructions
Preheat oven to 450 degrees. Prepare ramekins or small bowls (should hold about 4 ounces of cake batter) with baking spray or pan release.

Place chocolate and butter into a microwave safe dish and heat for 30 seconds. Remove and stir well, then heat for 10 seconds more. Stir until no lumps remain. Set aside.

Beat egg yolks, eggs, and sugar in a stand mixer with a whisk attachment on high speed (can also use a hand held mixer) until eggs triple in size, about 2 minutes.

With mixer on medium-low speed, slowly pour the chocolate mixture into egg mixture. Mix until light and thick, about 1 minute.

Remove bowl from stand mixer and fold in flour by hand.

Divide batter between four ramekins. Place ramekins on a cookie sheet.

Bake for 7-8 minutes or until the center does not jiggle. Immediately invert each ramekin on a plate and let sit for at least 10 seconds. Gently remove the ramekin by carefully lifting it up and letting the cake fall onto the plate.

Serve immediately
Did you make this recipe?
Thank you for making my recipe! You took pictures, right? Well go ahead and post them on Instagram! Be sure to mention me @iambaker and use the hashtag #YouAreBaker.