These Old Fashioned Monster Cookie recipe is inspired by a love of eating.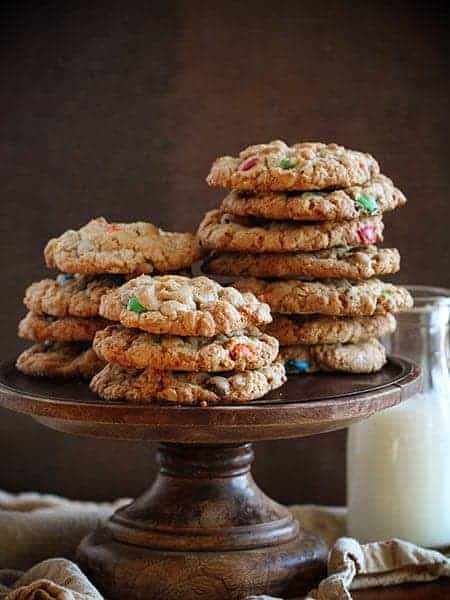 I wish I had some awesome story about how my grandma made them in 1942, but yeah. It was just me tinkering away in my kitchen and putting together what I envisioned an old fashioned cookie would be like.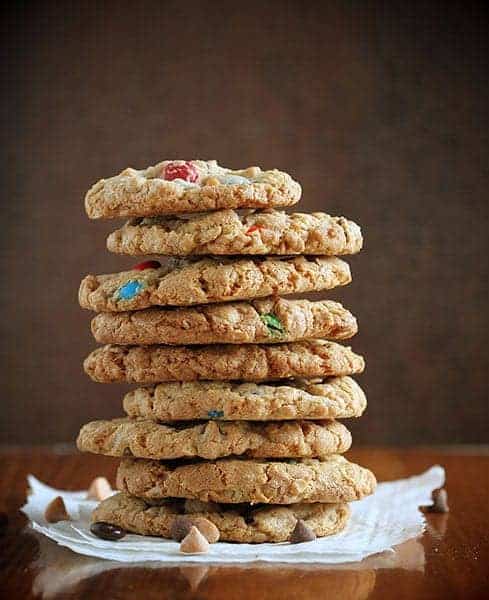 Seems like that today cookies are all ooey gooey and soft and loft-house style and not the crispy flakey cookies I remember as a kid.
I cannot believe I am old enough to have eaten old-fashioned food.  Old enough to want to eat old-fashioned food.
It makes sense though.  My favorite TV show is Murder, She Wrote.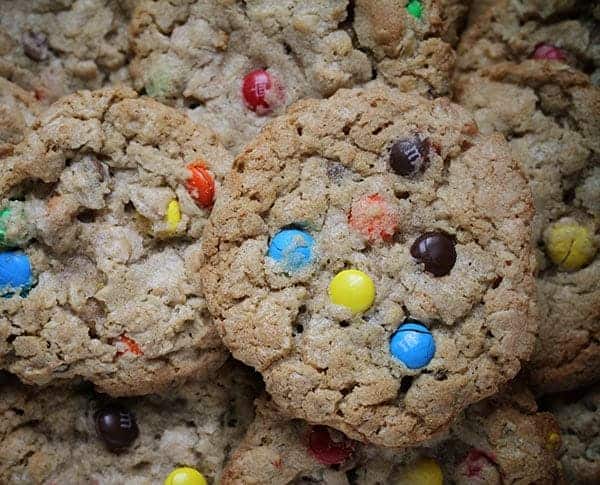 Recipe based on Oatmeal Cranberry Cookies.
Tips for Success:
These cookies spread out considerably so I would press them flat(er) as you set them on the baking sheet.
If you want a higher dough to chip ratio (less chips, more cookie dough), cut the chocolate chips out and decrease peanut butter to 1/2 cup.
Make sure you cream the shortening and sugars until fluffy.  I have used both the whisk attachment and paddle and both seem to work well.
I love making these cookies into "giant" cookies, about 6-inches across.  They hold up very well and kids are absolutely giddy at the idea of the huge cookie.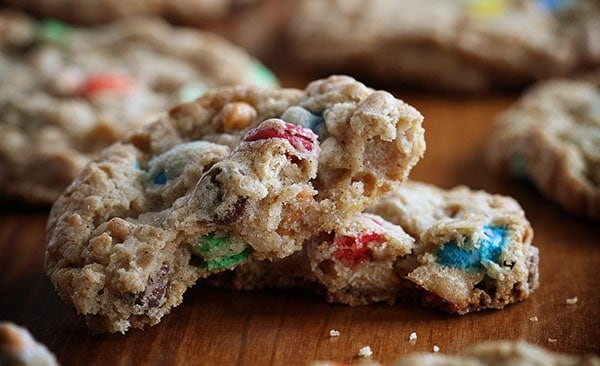 These cookies are best served right out of the oven with a tall glass of cool milk! #da