These delicious Orange Creamsicle Sugar Cookies are the ideal summer-time snack! Fresh orange zest is the perfect compliment to this sweet treat!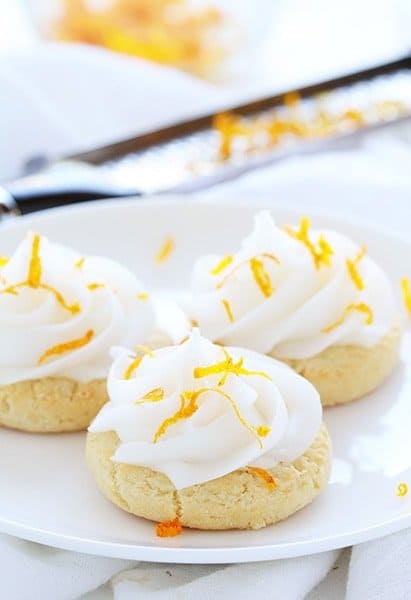 One thing that screams spring time and summer time to me is fruit in desserts. I love that it is totally acceptable to have strawberry spilling out of everything and blueberries nestled in chocolate and orange zest resting on top of soft mounds of glorious vanilla buttercream.
It just seems like all is right with the world.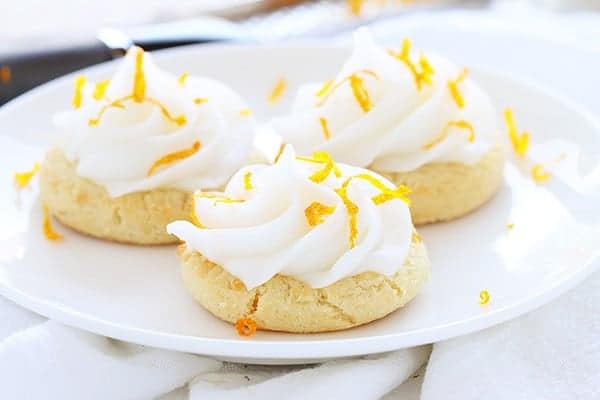 I made these cookies on a whim the other day simply because I was craving orange creamsicle. It is one of those classic flavors that I can't get enough of any time of the year, and now with this recipe I can make them whenever I want!
Tips for success:
If your dough seems too sticky, feel free to add a bit more flour.
If you want you can add some food coloring to the cookie or frosting… a drop or two of yellow + red will create a nice orange color.
I used an open star tip to pipe the frosting on. Simply apply pressure to your pastry bag and move the tip around the cookie. Start to pull up and release pressure in the center of the cookie.
If possible, frost the cookies as soon as they are cool. The frosting on top will help to lock in moisture and they will last longer! But, try to zest cookies right before serving. The orange zest will get dry within a couple hours.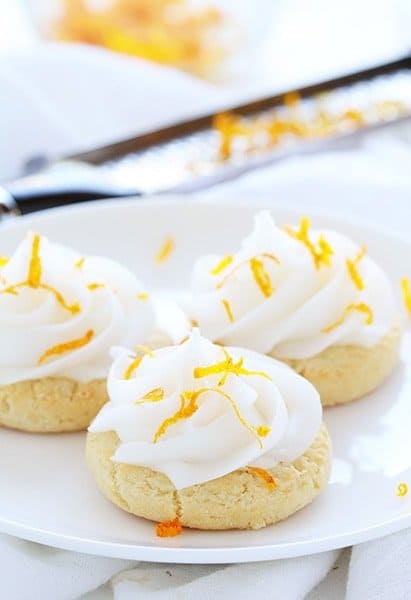 These cookies are delicious enough that you can eat them on their own! Try adding a dollop of whipped cream and a fresh strawberry. It's your own mini fruit sugar cookie pizza!