Such a fun treat today!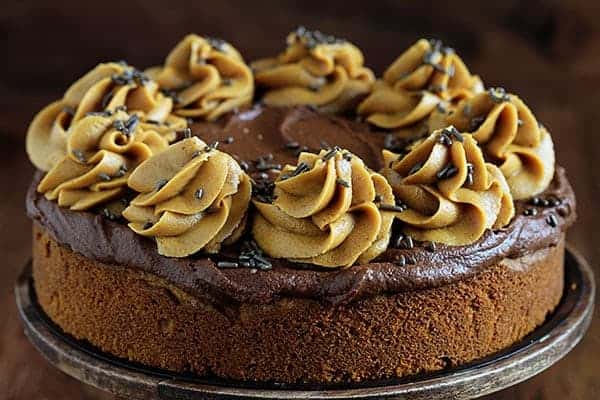 Is there any better flavor combination than Chocolate and Peanut Butter? I think it has stood the test of time for a reason… it IS the best!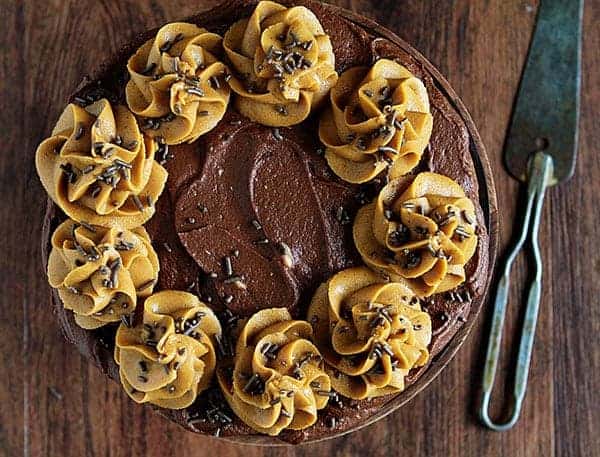 Making this cake was a delight from beginning to end and the second this cake came out of the oven I knew I was in love.  It was pure bliss.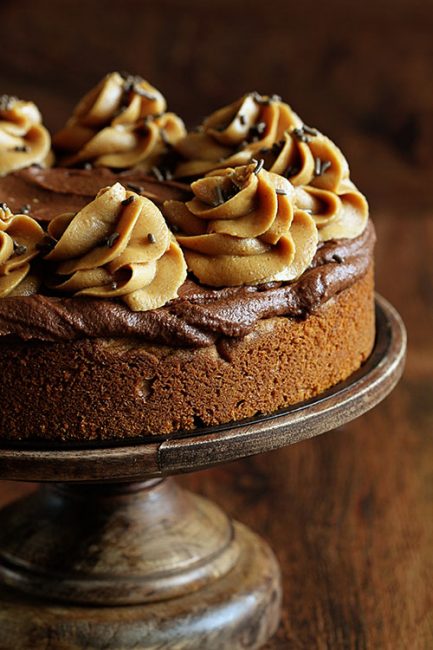 For the top I went to my go-to method for decorating a cake and that is the Ateco 846 tip.
I put 1/2 cup peanut butter, 1/4 cup butter softened, 1 cup confectioners sugar, and 1-3 tablespoons of milk in the mixer and blended to a nice creamy consistency.  (add more or less milk to reach your desired consistency)
Then simply just piped out little piles of peanut butter frosting bliss and covered in chocolate sprinkles.