This is such a classic and great tasting dessert, I am ashamed I never shared it on my blog until now!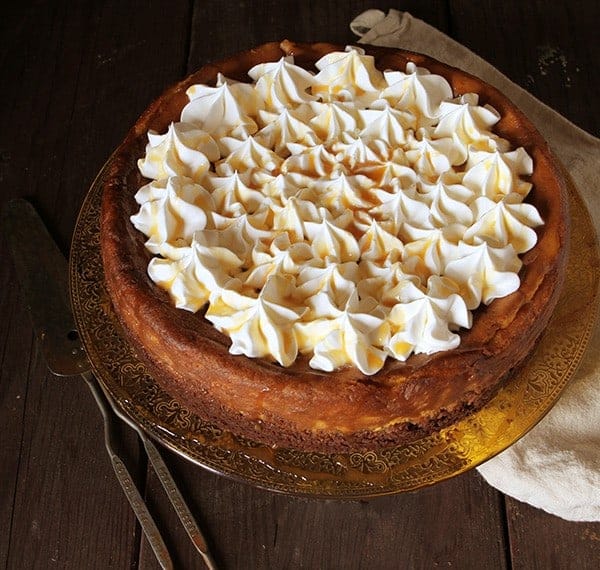 The recipe I am sharing is a "copykat" recipe, in that it is reminiscent of the Cheesecake Factory's® scrumptious Pumpkin Cheesecake. While I love eating it there, making it at home has it's benefits too.
Like being able to drizzle all the caramel you want over your piece.
There is something quite magical about caramel and pumpkin!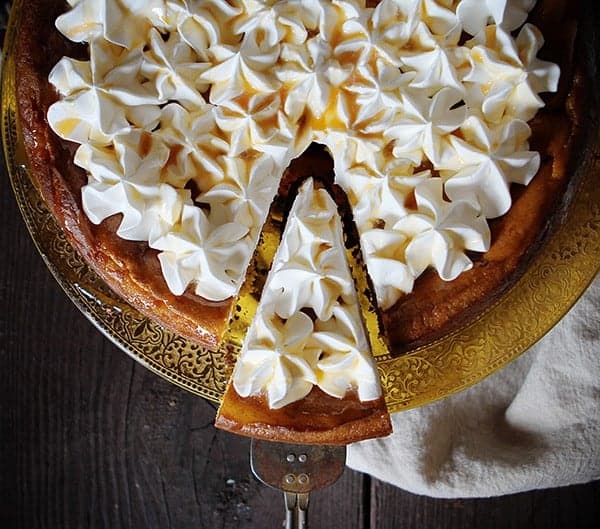 I seriously could not wait to try a piece. It was my first piece of Pumpkin Cheesecake for the season, and I hope it's not the last.  My goodness cheesecake is amazing.  As much as the famous New York style is a staple, from October to January this becomes my new favorite.
Especially since you can make so many changes!  Switch out the crust for a shortbread or chocolate (like I have done here), cover in cinnamon whipped cream or caramel buttercream, you could even add a layer of caramel or chocolate ganache on top.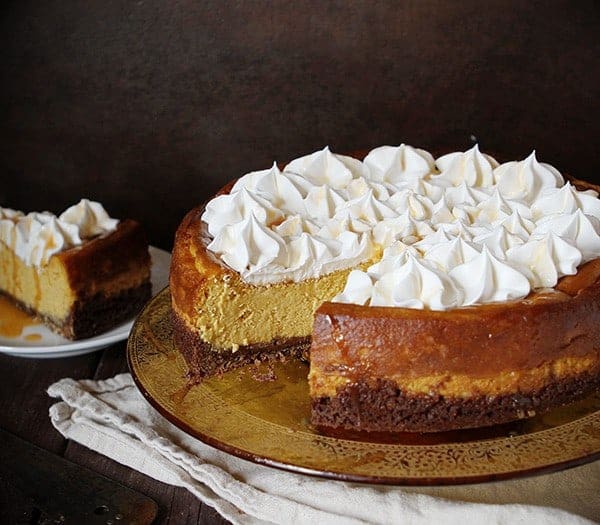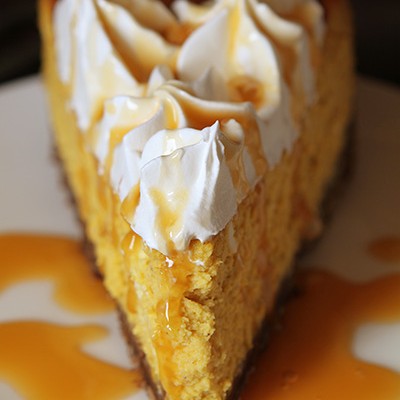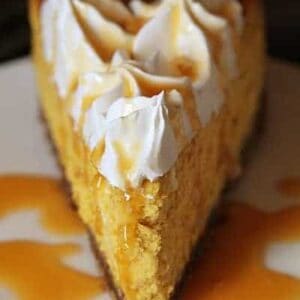 Pumpkin Cheesecake with Chocolate Crust
This is such a classic and great tasting dessert, I am ashamed I never shared it on my blog until now!
Keyword:
Pumpkin Cheesecake with Chocolate Crust
Ingredients
12

oz

Pre-Made Chocolate Pie Crust

about 2 - 2 1/4 cups

whipped cream

1

tsp.

McCormick® Pumpkin Pie Spice

3

eggs

room temperature

1

c

canned pumpkin

1

tsp.

vanilla

3

8 ounce packages cream cheese, room temperature

1

c

sugar

6

tbsp.

melted butter

caramel sauce
Instructions
Make the crust by combining the pre-made chocolate cracker crumbs with the melted butter in a medium bowl.

Prepare a 9-inch springform pan. (I spray with bakers spray then place a piece of parchment at bottom)

Press the crumbs evenly into the bottom of the springform pan.

In a stand mixer combine the cream cheese, sugar, and vanilla.

Add the pumpkin, eggs, pumpkin pie spice and continue beating until smooth and creamy. (about 2 minutes)

Pour the filling into the pan.

Bake for 60-70 minutes at 350 degrees.

Remove from the oven and allow the cheesecake to cool.

When the cheesecake has come to room temperature, put it into the refrigerator.

When ready to serve the chilled cheesecake, add whipped cream to the top.

Drizzle with caramel sauce .
Recipe heavily adapted from food.com.
If you are a regular reader of my blog you know I like to use Oreo® crusts in a lot of things.  For this particular recipe, I thought the Oreo® flavoring was a bit too dominant, so I opted for simple chocolate crust.
My favorite way to swap out flavors is to buy pre-made pie crusts. (they are often less expensive then graham crackers!)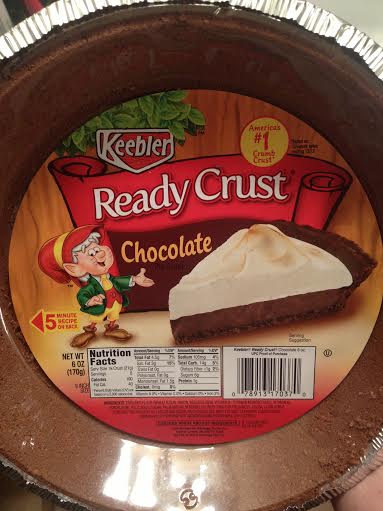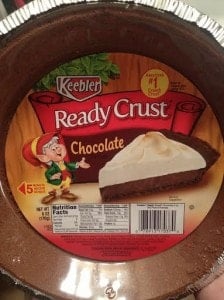 I used two 6-ounce packages and added the melted butter.  When I use these I do not bake the crust before assembling.
If you do not have access to these or would prefer to make your own crust, you will want about 1 1/2 cups of crumbs, 5-6 tablespoons of melted butter, then 1 tablespoon of sugar if it's graham cracker.  Press into pan then bake for 5 minutes before filling.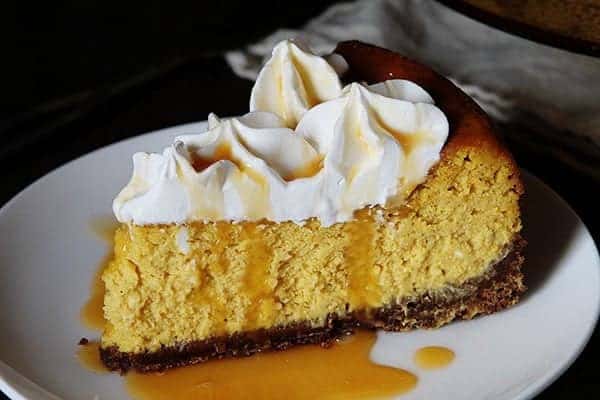 TIP: When making cheesecake (any flavor) I highly recommend using room temperature ingredients.  Also, do not be afraid to really whip that cream cheese!  You want it to be smooth and creamy with no lumps.
I used my favorite Ateco pastry tip to pipe out simple dollops of whipped cream.  Then drizzled all that wonderful caramel.  Don't leave that step out, it makes the cheesecake outstanding.
Especially if the cheesecake is chilled and the caramel is warm… now that's magic.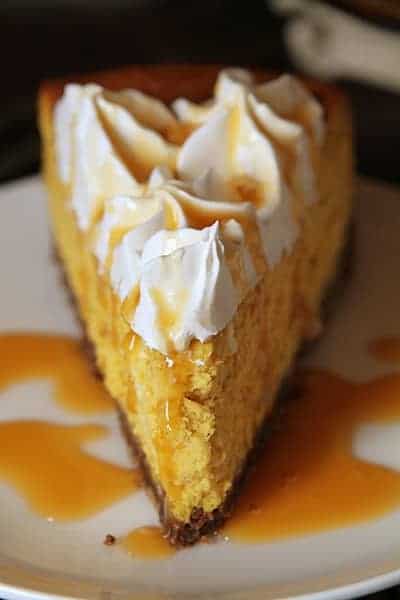 You can prepare the cheesecake a couple days ahead of time.  I am making another one today for a party I have tomorrow, and really hoping and praying I can resist eating a piece before the event actually beings.
Wish me luck!