Thick, rich, and delicious! This Pumpkin Cheesecake is the perfect addition to your fall celebrations!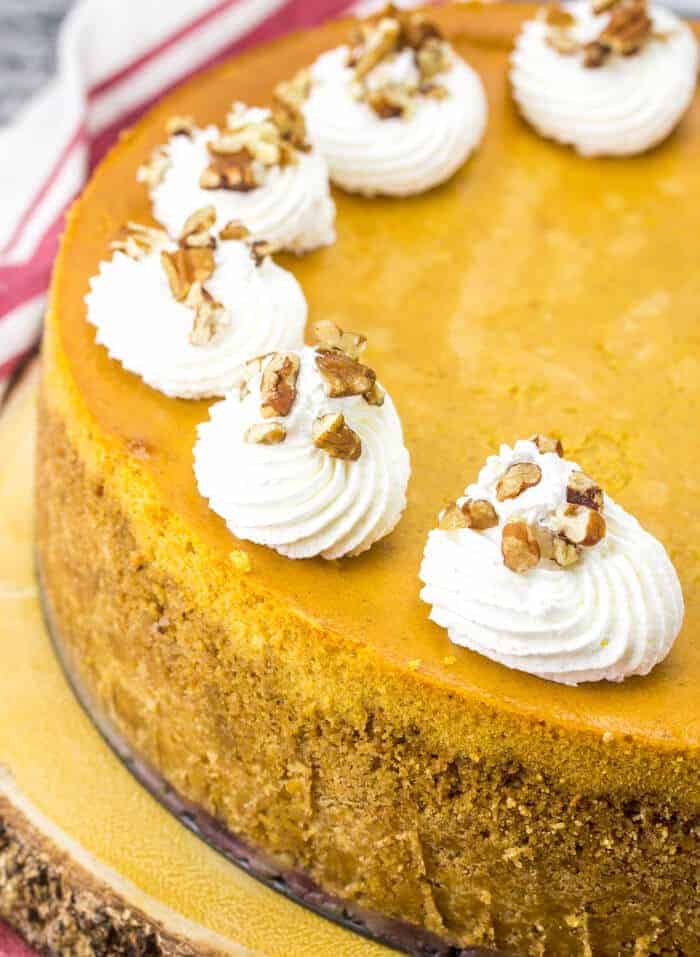 So what is Fall without pumpkin? You see all these pumpkin pie recipes out there and pumpkin cakes, well I felt like I wanted to do something a little different and went the route of a Pumpkin Cheesecake! And I'm so happy that I did, this cheesecake is seriously so delish!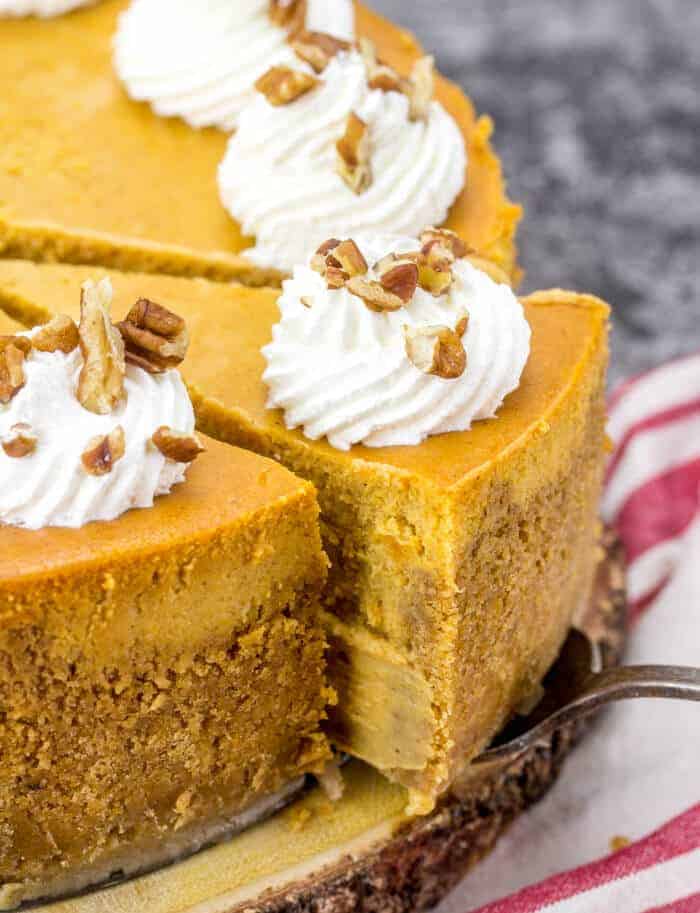 Topped with mounds of whipped cream and sprinkled with pecans, this Pumpkin Cheesecake puts all those other pumpkin desserts to shame.
This velvety goodness is one of my new go-to fall treats!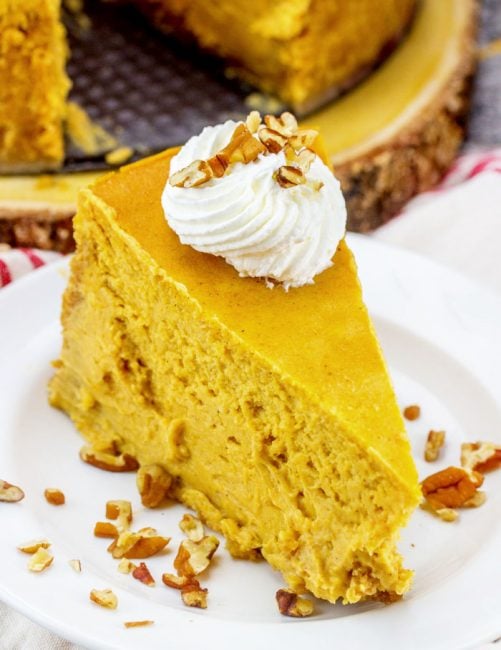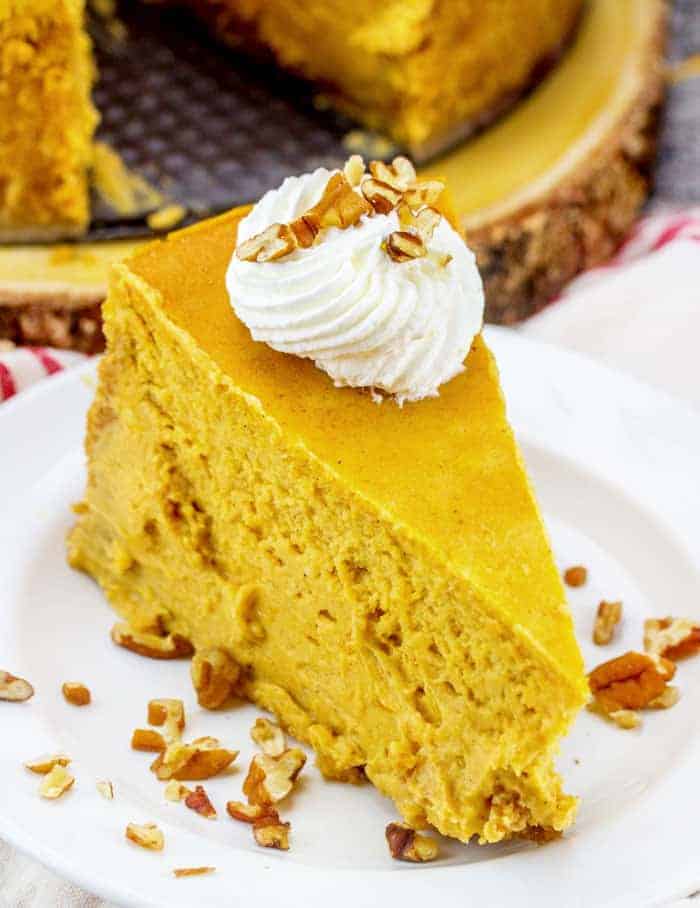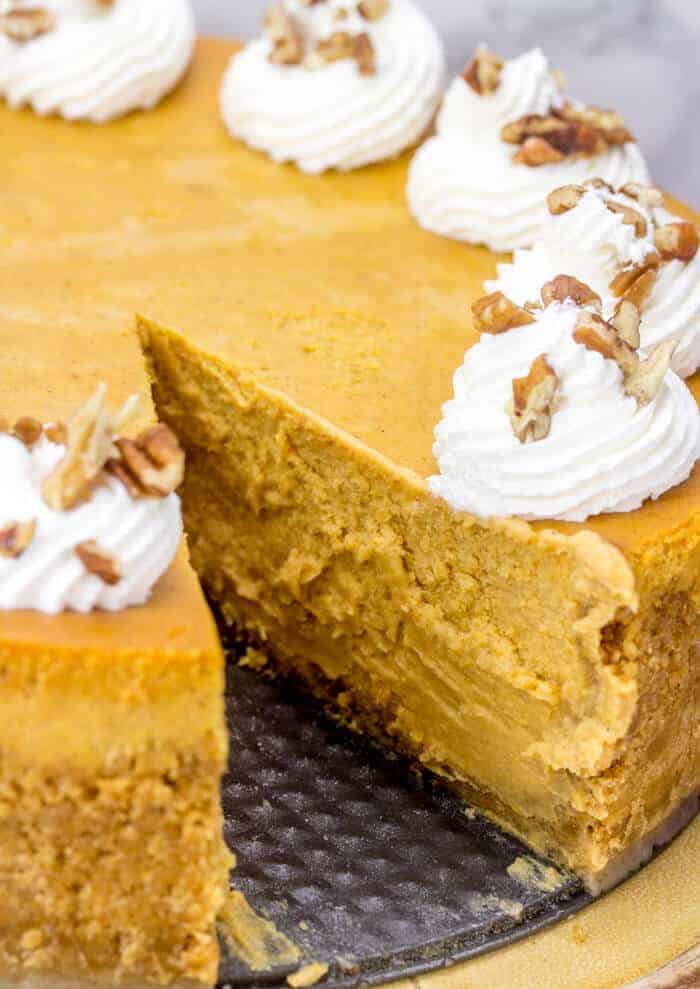 Want MORE pumpkin? Check these out!