I just posted the most amazing and delicious pumpkin pancakes I have ever had.  Well, here is another version of pumpkin pancakes.
Those pancakes tasted like pumpkins, these look like pumpkins!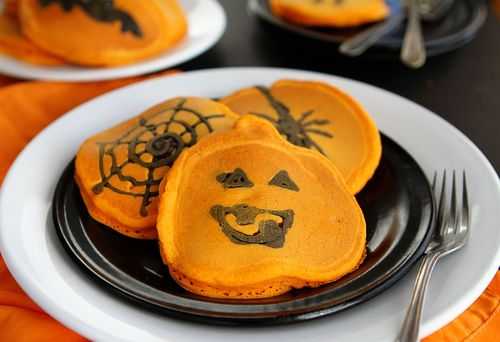 These are so easy!  I just made our favorite pancake batter and reserved 1/4 cup of it.
I added McCormick's black food coloring to the 1/4 cup and blended well.  Then added orange food coloring to the rest of the batter.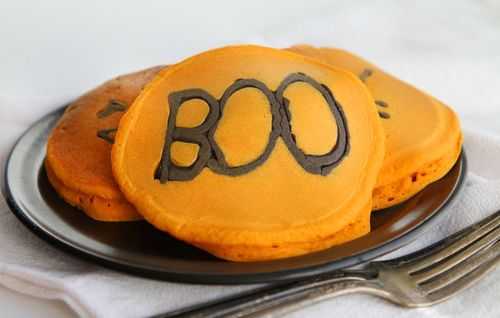 To make the fun designs, I put the black pancake batter into a ziplock bag and cut off the tiniest of tips from the corner of the bag.
Then simply piped out whatever design I wanted onto the medium high griddle, immediately followed by some orange pancake batter.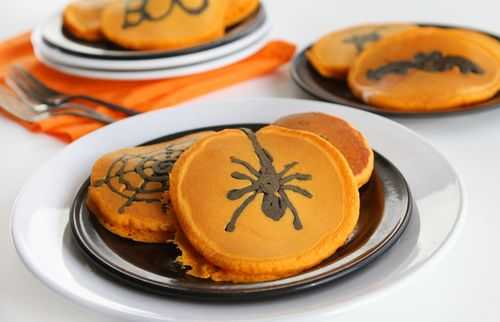 It was easy, fun, and my kids had a blast!
So this year we are going to a Trunk & Treat at our church.  (which means we get to avoid handing out candy!)
Do you have any fun plans for Halloween?  Any cute costumes for your kiddies?  You know I am gonna want to see pictures! 🙂