These cookies are for sweet Jennifer and her adorable one year old Finn.
Jennifer had told me about her vision, and then sent a little picture along for me to follow from.
I would not consider myself a hippy by any means, but I sure did get my groove on making these!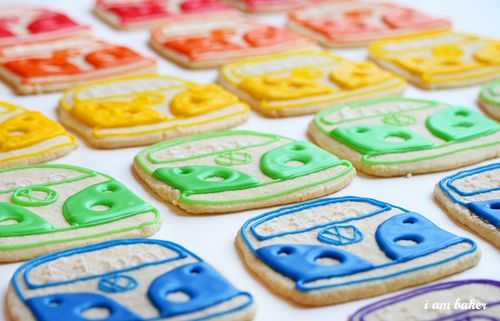 As you might have imagined, I didn't have a bus cookie cutter, so I made a template and cut each one of these out by hand.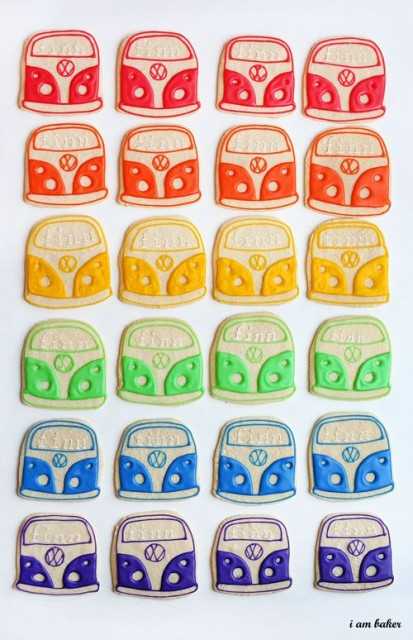 I love her color choices!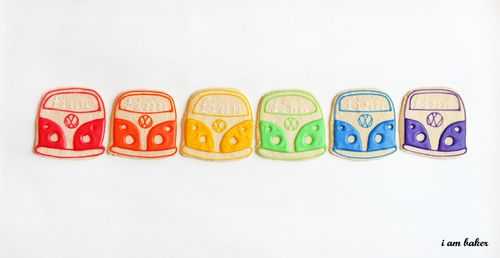 I sorta couldn't stop taking pictures of them.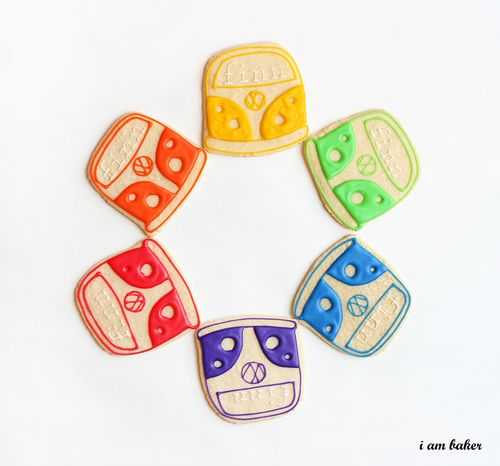 Rainbows make me happy.  (See here. And here.  And here. And… well… this could go on all day.)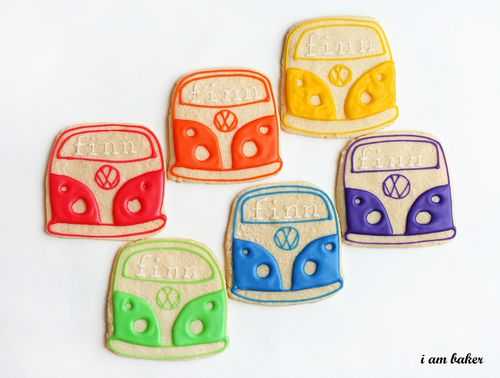 Rainbow sugar cookies make my belly happy.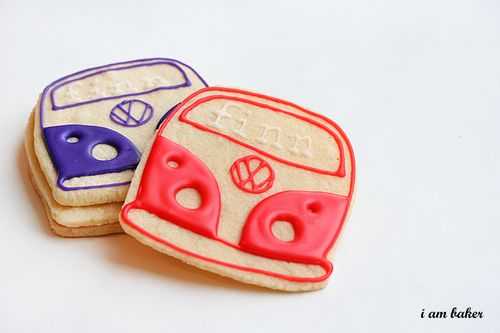 Happy Birthday Finn and Happy totally non-official I am just making this up Rainbow Day to you!
*I used my favorite sugar cookie recipe and glaze icing.