My little tiny adorable baby turned seven this past weekend.
My Parker…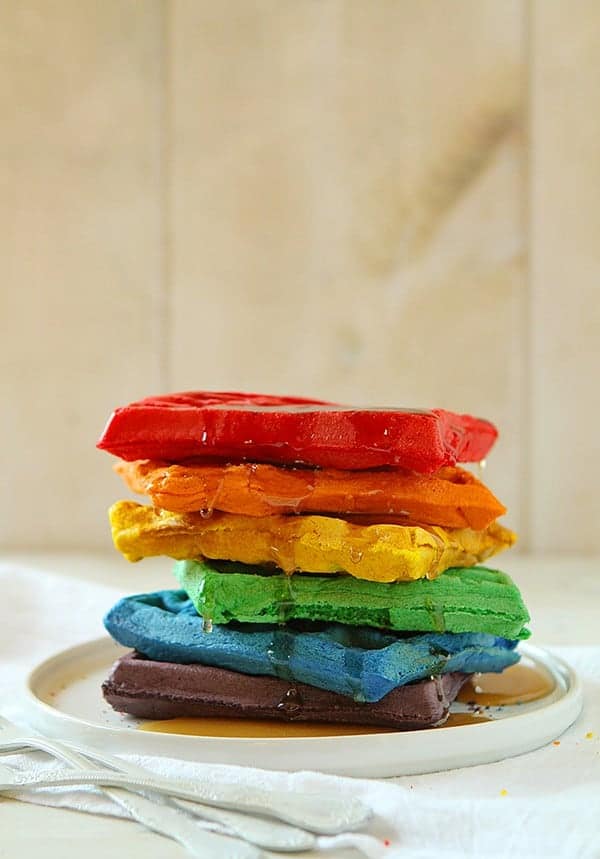 … has yet to lose a tooth much less even have a loose tooth.
… could sleep in until 10:00am and take three hour naps everyday if I would let him.
… has an odd fear of bug swarms.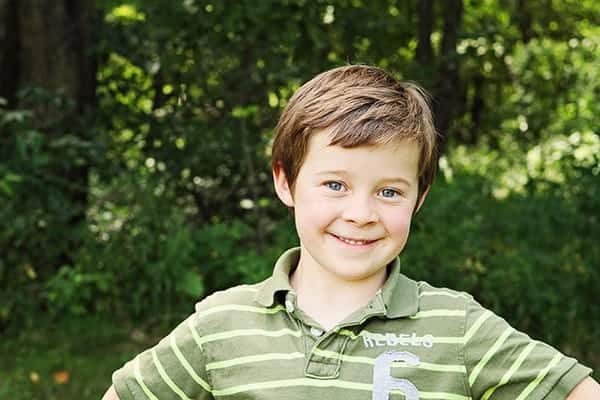 … is the most generous soul I know.  He will scrimp and save and work hard to get something he wants then in the next moment give it away because he loves to see people happy.
… is a kind and gentle loving brother.  Eddie runs up to him in the morning for his "morning hug".  Olivia looks into his eyes and smiles and smiles.  He is adored by us all.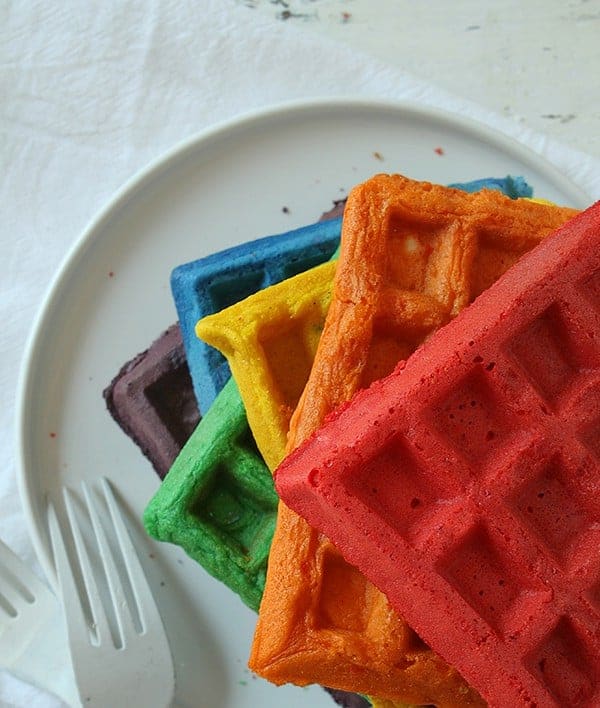 … has been asking me for Rainbow Pancakes since I first made them in 2009.  Seriously.
Every. Single. Year.
The night before his birthday he changed it up and requested waffles, and I was more than happy to oblige.  These rainbow waffles were fun and delicious. My husband and I chuckled every time they would say, "I like yellow the best."
"No, I think green tastes the best!"
"No, I say the purple is the best!"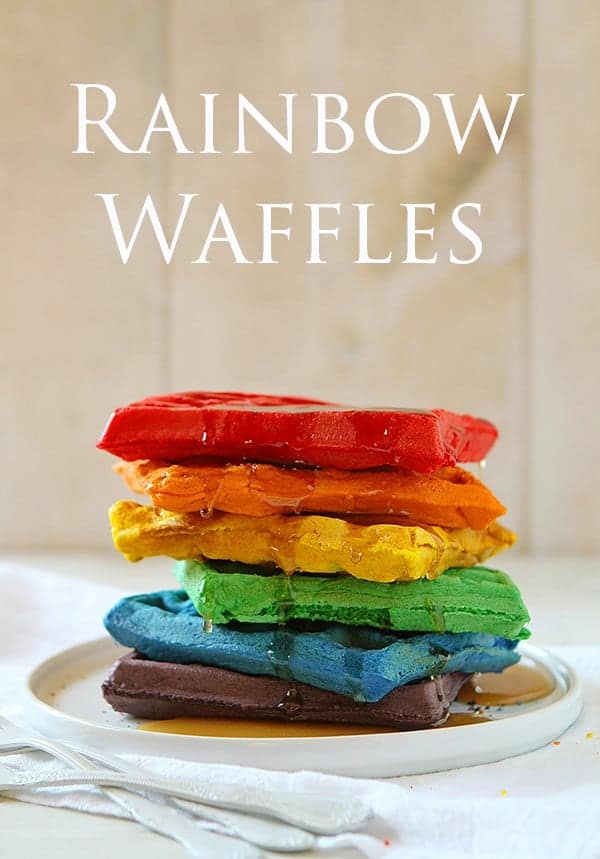 To see his eyes light up and a smile spread across his adorable face is just about all a mom can ask for.
Happy Birthday, Parker!  You are much loved!
*****
We love this recipe and often use it in different ways! I used just a little red food coloring to make PINK waffles for my little girls birthday. Added some whipped cream (homemade so less sugar!) and sprinkles from Sweetapolita's new line!