Its Dessert Week at iambaker!  This week I am sharing five incredible and unique fall desserts that are a perfect alternative to pumpkin pie and would be an ideal addition to any Thanksgiving gathering!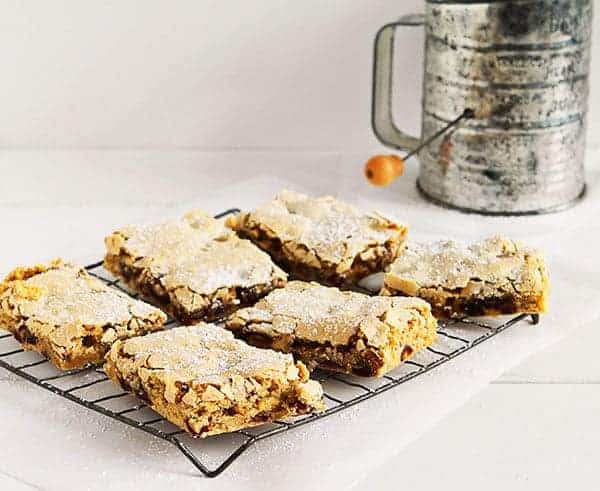 I sorta didn't know I was a big date fan until I made these.  But there was something about the particular date flavor that added such depth to these bars, I just can't imagine anything better!
Date bars are definitely a classic dessert, and I admit then when I would see them at potlucks and in desert bars I would often pass then over for chocolate or cake.  But I was a silly, silly girl.  There is a reason that this dessert has stood the test of time.  They are a wonderful juxtaposition of flavor and texture and sensory overload!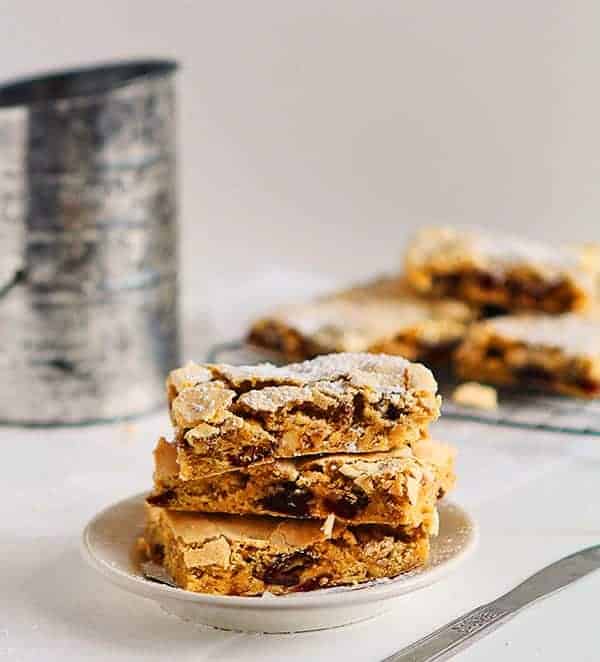 I found this recipe on McCormick Gourmet and am sharing with permission.
While I would recommend these as a fun fall treat, I just know they would taste amazing any time of year!