This cake.
I am sorta kinda totally obsessed with it.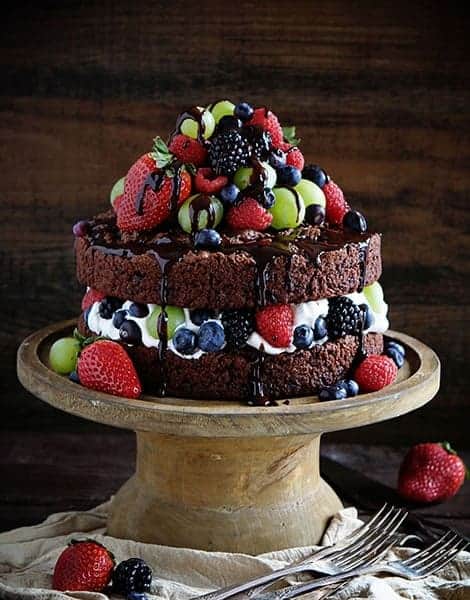 It's fabulous for so many reasons!
The first being is that… well, the beauty of a Naked Cake.  You can see the fluffy whipped cream and glorious fresh fruit and sweet drizzle of a rich chocolate sauce.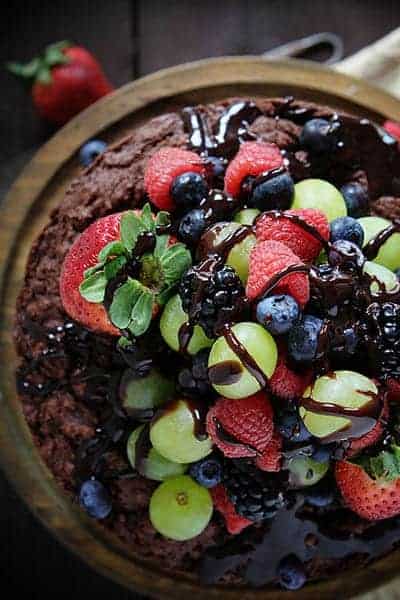 The second is that is it low in processed sugar.  Chocolate and fruit are the main flavor contributors,   meaning I can enjoy a piece, or two, without the guilt.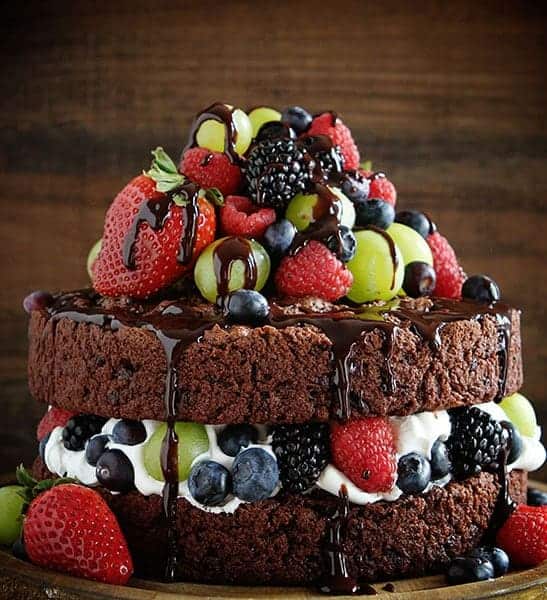 UPDATED:
I have turned this recipe into a Surprise-Inside® Cake!! See how I make it here: