Have you ever met Jenny?  She is the genius force behind the amazing blog, Picky Palate.
And… she is having a baby!  A few friends got together to throw a virtual baby shower, and I was fortunate enough to be able to bring a cake!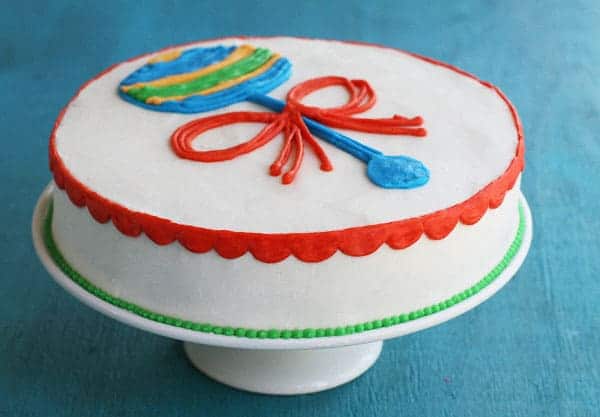 Well, did you know that sweet Jenny INVENTED the Oreo stuffed chocolate chip cookie?  You've seen it everywhere right… that glorious creation of a chocolate chip cookie with an entire Oreo hidden in the center?  Jenny was the Original!  Isnt that cool?
So I decided to make a cake that was as unique and as fun as she is.  Which is no easy challenge!
The outside I based on her adorable blog design.

The border is made to mimic Jenny's pretty scalloped blog header.
The rattle is a "baby-fied"  interpretation of her knife, fork, and spoon logo.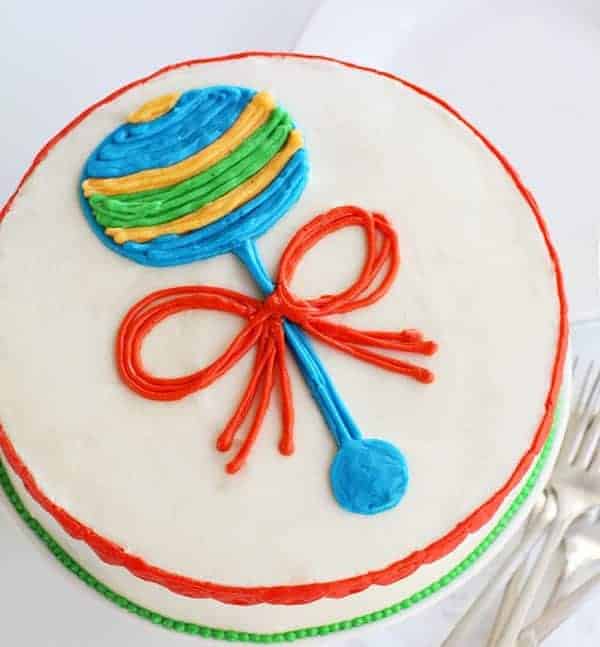 And the inside…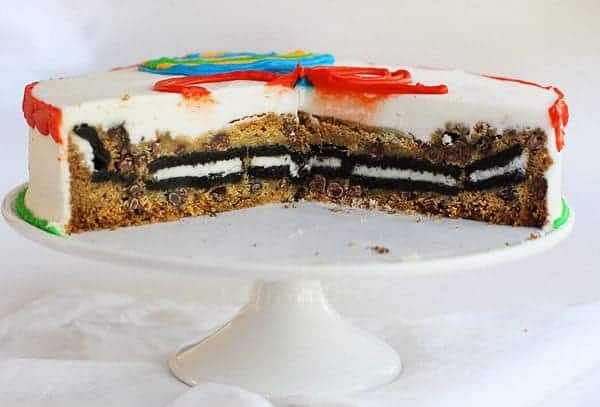 A chocolate chip cookie Oreo stuffed Cake!  You totally saw that comin right?  I posted a quick "recipe" for this cake below, but be sure to check out Jenny's Original Recipe to make mouth watering Oreo Stuffed Chocolate Chip Cookies!