There is really nothing better than a lazy weekend morning with the family.  I love waking up a few minutes before everyone else and starting a big hot breakfast.
What I love even more is seeing the smiling faces emerge from their bedrooms when they start to smell the delicious aroma of fresh baked goods.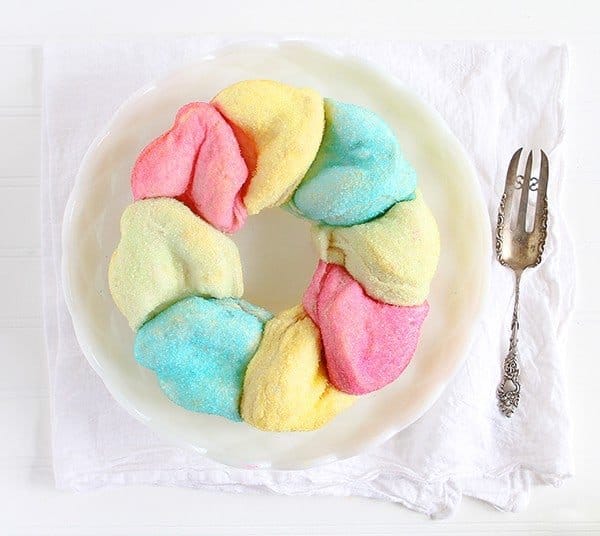 So while I want to make sure I am making something easy enough, mostly I want to make something that looks pretty.  I can't help it!  Even better when it represents the beautiful pastel and white colors that we so often associate with Easter.   I think that Easter is my favorite holiday!
What's even better is when I can put something together really quickly, and then sit back and enjoy a nice hot cup of coffee.
It's all about priorities.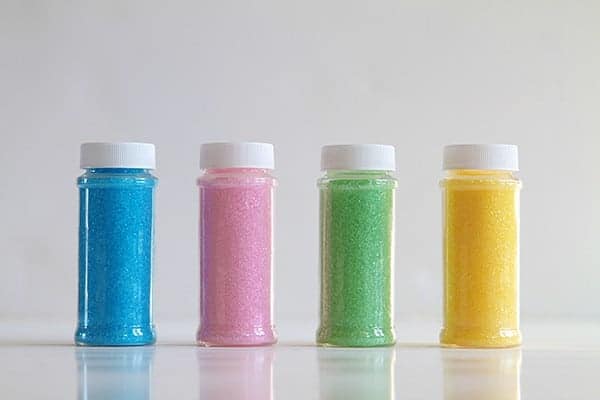 To make this easy and fun Easter breakfast start with fun pastel colored sanding sugar. (I got all of mine at Target for under $4)
1 can of Pillsbury Grands Biscuits
bundt pan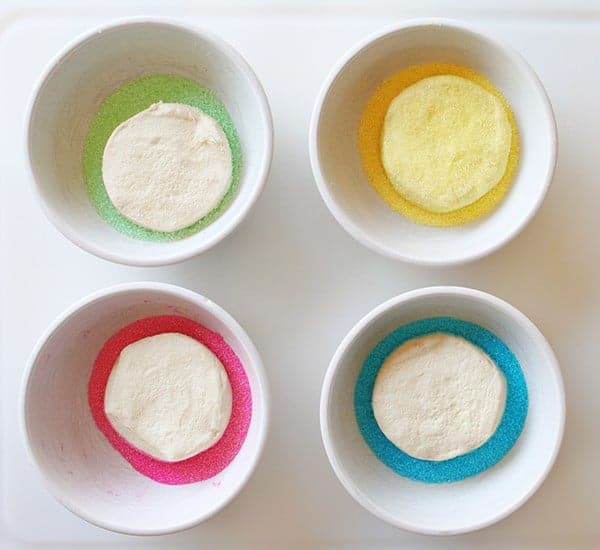 I poured about 1/4 cup of sanding sugar into a bowl.  I then opened my  Pillsbury biscuits and removed the biscuits from the can.  There are 8 biscuits in each can, so I made two of each color.
Simply place the biscuits in the color of choice, then rotate it onto the sanding sugar until every bit of the biscuit is covered.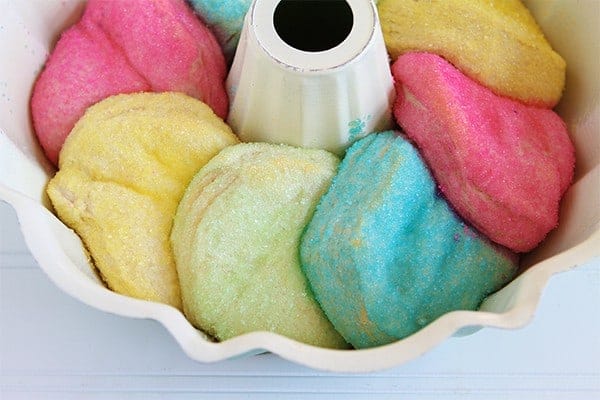 Next, place all the biscuits into a well prepared bundt pan (I sprayed mine with baking spray) and bake for about 12-14 minutes.
Remove biscuits from the oven, allow to cool for about five minutes, then serve on a pretty cake stand or plate.
We enjoyed the biscuits the best when they are still warm!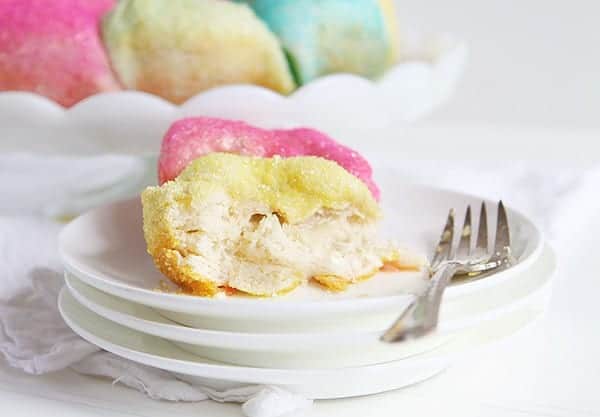 This is such a fun and easy way to spend time with family!  The kids love the sanding sugar part, and we had plenty of smiles and giggles while making ours.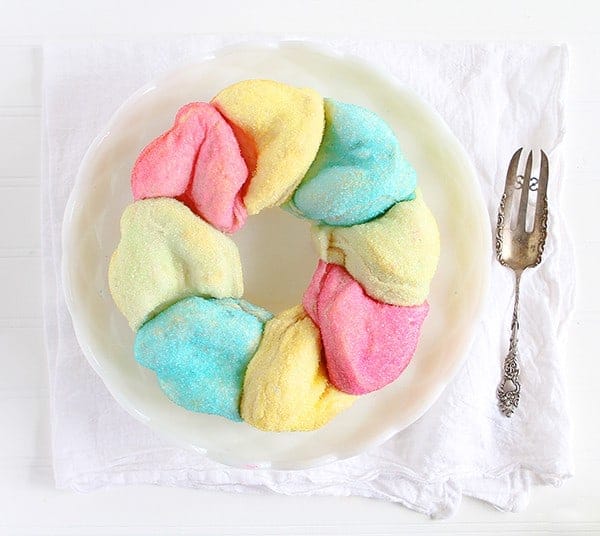 This recipe was my conception and execution (and pleasure in eating!), but I was given some biscuits to bake with.
Want other great ideas for your Easter celebration?  Check these out!