I am so excited to share these "Tangled Lights" cupcakes with you today! They are super fun and SO easy!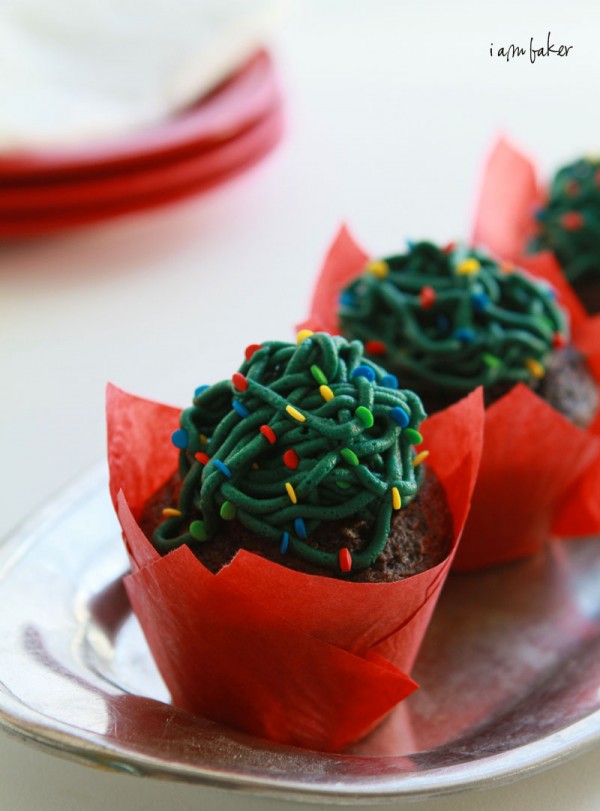 I know I say it often, but these cupcakes REALLY are easy.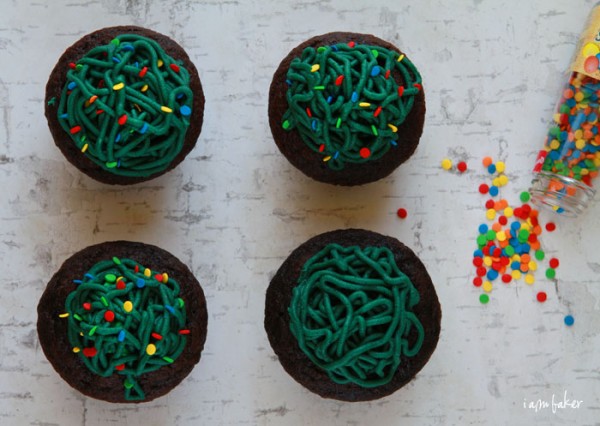 I made some of my favorite chocolate cupcakes, then made a half batch of buttercream frosting and simply tinted it a deep green.  I actually used Ateco's Forest Green Gel Food Coloring.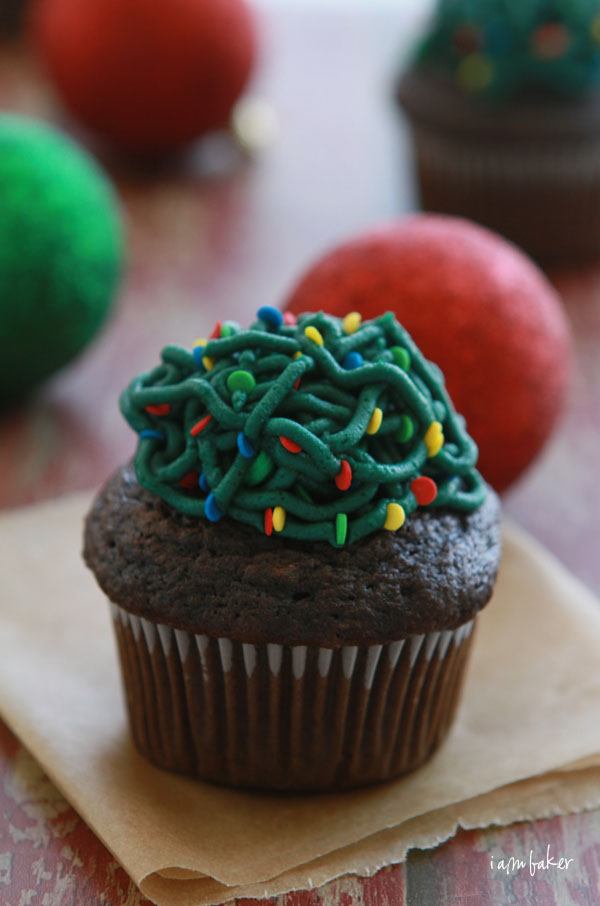 Recipe from Ultimate Chocolate Cupcakes
To Make a Tangled Christmas Light Cupcake:
Using a #4 tip and holding the bag over cooled cupcakes,  just start squeezing and let the frosting just pile up on itself. Try to end the flow of chocolate at the bottom of the pile of frosting.
You really cant mess these up… the messier the better!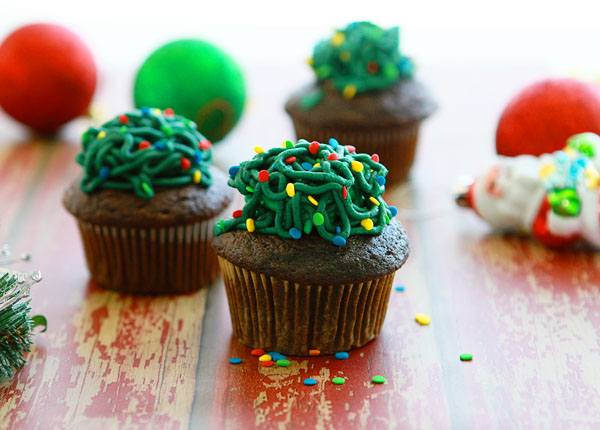 I then went back in an placed some circle sprinkles from Cake Mate. You can also just pour sprinkles on top. I found that the shape of these larger sprinkles actually worked better than the small round ball sprinkles.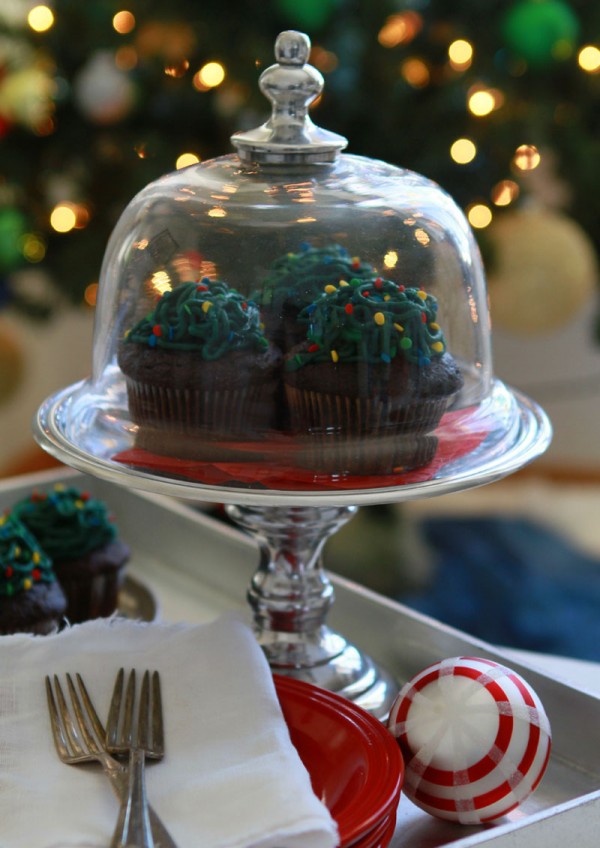 So fun, So easy!
Now if only it were so easy to un-tangle my Christmas tree lights.
UPDATE:
I made a video of how to made these cupcakes!
In the video I used some Mini Rainbow Chocolate Chips.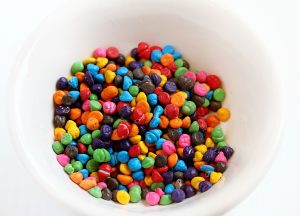 Not only do they look fun, but they are the most delicious sprinkles out there!