I adore sugar cookies. I love how they keep their shape and you can make anything you want out of them.
Add chocolate… and I am pretty much smitten.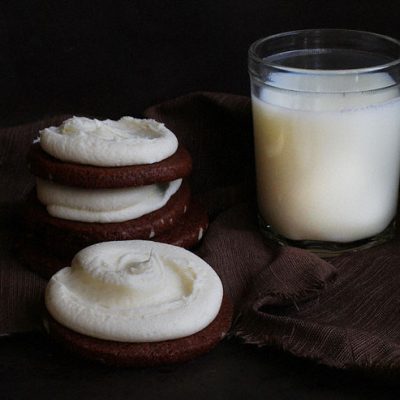 Triple Chocolate Sugar Cookies with White Chocolate Buttercream
I adore sugar cookies. I love how they keep their shape and you can make anything you want out of them.
Ingredients
1 1/4

cup

granulated sugar

2

sticks room temperature butter

1

egg

1

tsp.

vanilla extract

2

cups

all purpose flour

1

cup

cocoa powder

2-3

ounces

chopped white chocolate

Pinch

of salt
Instructions
In a stand mixer, combine room temperature butter and sugar on medium speed until light and fluffy.

Turn mixer to low, and add in egg and vanilla. Mix until just incorporated.

With mixer still on low, add in flour a cup at a time. Then add in cocoa powder and then sprinkle with pinch of salt. Mix until cocoa is incorporated, then turn off mixer.

Roughly chop 2-3 ounces of white chocolate (try to not use chips) and add to dough. Stir in by hand.

The dough will appear to be a bit sticky.

Transfer dough to a piece a parchment paper. Place another piece of parchment paper on top and roll out dough to desired thickness. (Mine were about 1/2 inch thick)

Place dough (still sandwiched in parchment) in refrigerator for about an hour, or freezer for 15 minutes, until dough is firm.

When ready to bake, turn oven to 350. Remove dough and then remove one side of parchment. Using your chosen cookie cutter shape, cut out cookies and place on prepared cookie sheet.

After you have cut out all your cookies, roll dough scraps back together and roll out again.

Bake cookies for 8-11 minutes. Allow to cool to room temperature.

Cover cookies in white chocolate buttercream and enjoy!
Did you make this recipe?
Thank you for making my recipe! You took pictures, right? Well go ahead and post them on Instagram! Be sure to mention me @iambaker and use the hashtag #YouAreBaker.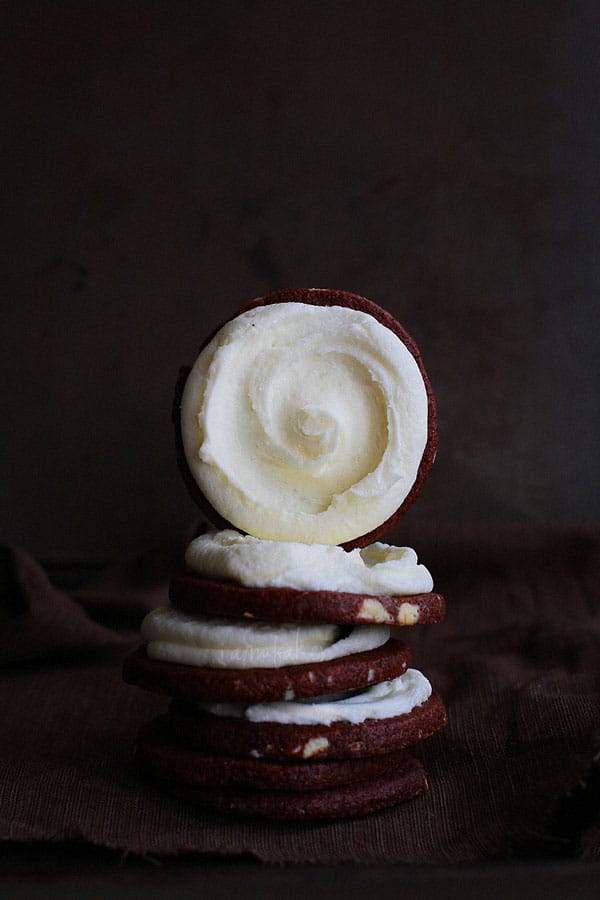 This recipe was originally inspired by the brilliance that is Sprinkle Bakes. Her chocolate sugar cookie recipe has been a favorite of mine for more than a year now!
I just wanted to make some minor adjustments to include my favorite flavor of chocolate.
So I added chopped white chocolate.
And White Chocolate Buttercream on top. (Don't click on that recipe unless you have a serious sweet tooth!)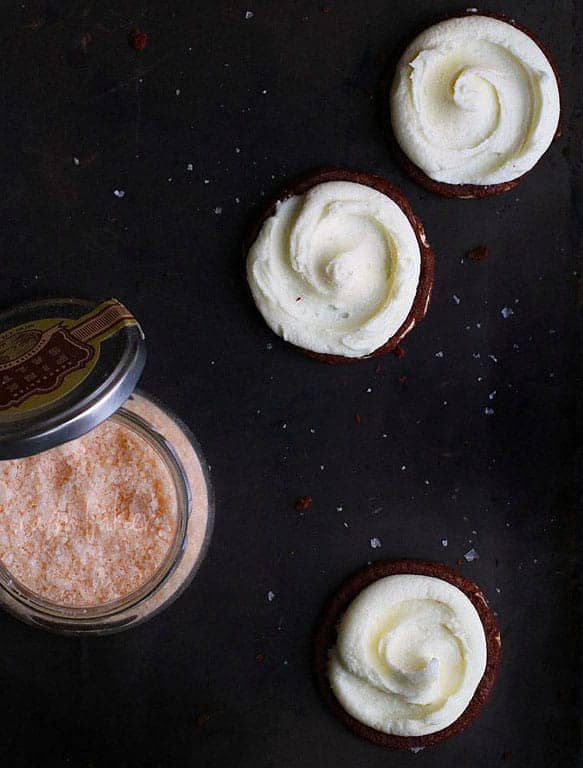 And then they were so sweet I added Pink Himalayan Sea Salt. Yes. That was good. But I can't decide whether I like them best with salt or no salt. And I can't decide if its just a pregnancy thing, so I just left the salt out of the recipe and you can make the final call.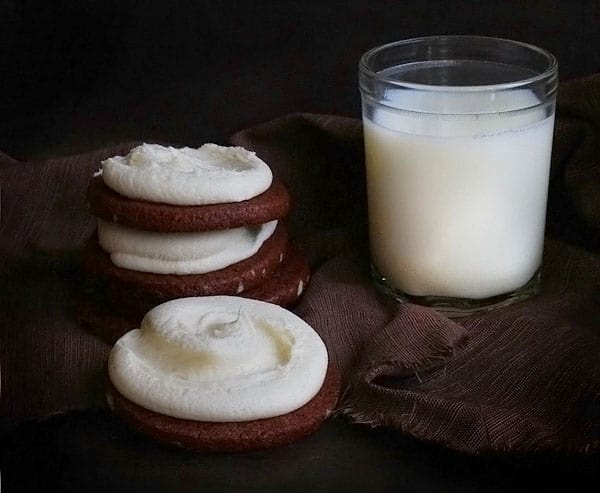 But do make sure you use a good quality vanilla. I have made these with imitation vanilla, and I could actually tell the difference. There seemed to be a lack of depth in the chocolate.
(Granted, I am pregnant and have super-human taste buds and smelling abilities.)
Overall, I just love the deep rich chocolate flavor of these cookies paired with the lighter white chocolate. And I also love that they are a sugar cookie, and you can use whatever shape cookie cutter you want!