I adore sugar cookies. I love how they keep their shape and you can make anything you want out of them.
Add chocolate… and I am pretty much smitten.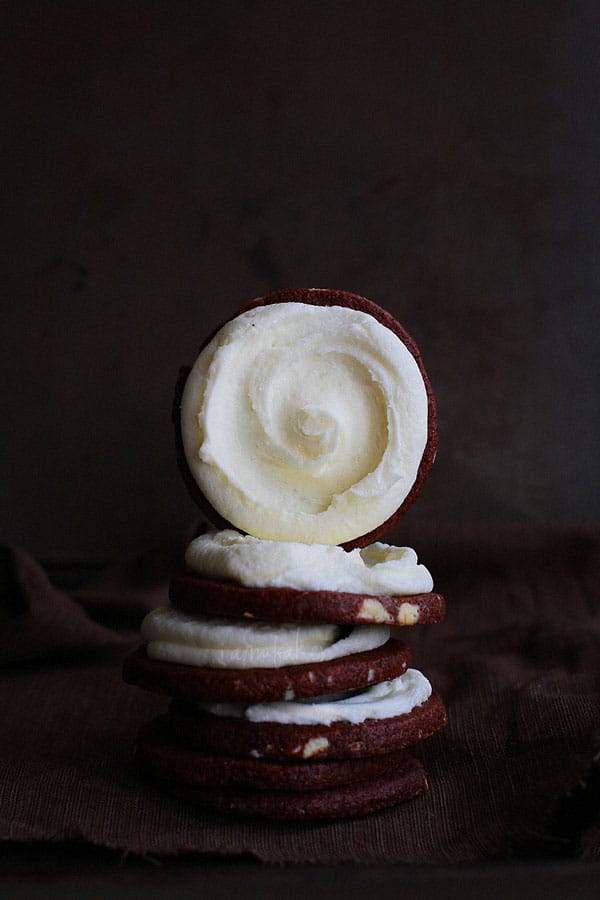 This recipe was originally inspired by the brilliance that is Sprinkle Bakes. Her chocolate sugar cookie recipe has been a favorite of mine for more than a year now!
I just wanted to make some minor adjustments to include my favorite flavor of chocolate.
So I added chopped white chocolate.
And White Chocolate Buttercream on top. (Don't click on that recipe unless you have a serious sweet tooth!)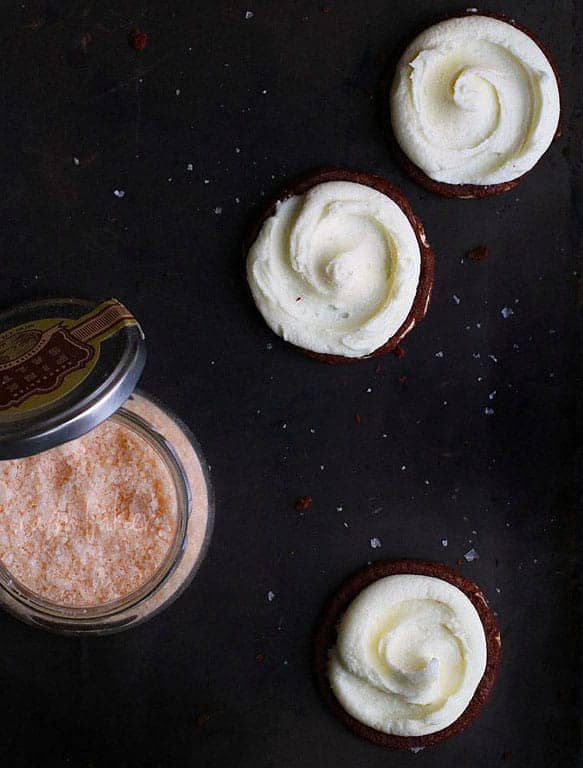 And then they were so sweet I added Pink Himalayan Sea Salt. Yes. That was good. But I can't decide whether I like them best with salt or no salt. And I can't decide if its just a pregnancy thing, so I just left the salt out of the recipe and you can make the final call.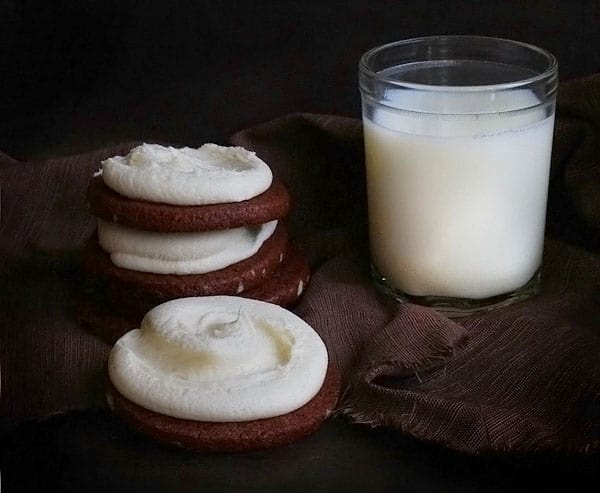 But do make sure you use a good quality vanilla. I have made these with imitation vanilla, and I could actually tell the difference. There seemed to be a lack of depth in the chocolate.
(Granted, I am pregnant and have super-human taste buds and smelling abilities.)
Overall, I just love the deep rich chocolate flavor of these cookies paired with the lighter white chocolate. And I also love that they are a sugar cookie, and you can use whatever shape cookie cutter you want!