Home of the ORIGINAL Ugly Sweater Christmas Cookie!!
If you are looking for THAT sugar cookie… the one that is the perfect combination of sweetness, buttery crispness, and that goes perfectly with piping glaze… this is that cookie. It has won awards and been a part of more cookie exchanges than I can count! It never fails to get praise and folks are always asking for the recipe!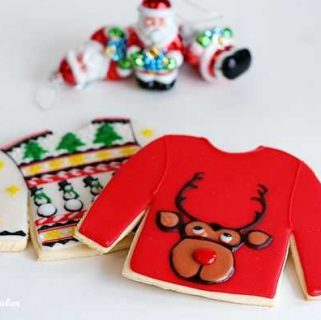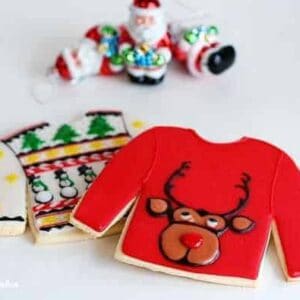 Ugly Christmas Sweater Cookies
The BEST sugar cookie recipe ever!
Keyword:
Ugly Christmas Sweater Cookies
Ingredients
1 1/2

cups

(3 sticks) unsalted butter

2

cups

granulated sugar

2

eggs

2

egg yolks

1

tablespoon

Vanilla Extract

2

teaspoons

Almond Extract

4

cups

(448g) All-purpose Flour

1

teaspoon

Salt

1

teaspoon

Baking Powder
Instructions
Heat oven to 350

In a mixer, beat butter and sugar until well combined, about 2 minutes.

Add in 2 eggs and 2 egg yolks and mix until combined.

Add in vanilla and almond extract; mix until combined.

In a separate bowl, sift together flour, salt, and baking powder. Slowly (about a cup at a time) add flour to butter mixture and combine. You can use a mixer or not, just depends on how strong you are. (I usually just mix ingredients until they are combined.)

Put dough in some Saran wrap and refrigerate for at least one hour. When you are ready to bake, heat oven to 350 degrees. Roll dough out, cut out cookies, and bake for 6-8 minutes.
My church's youth group is having an ugly sweater party tonight, complete with a Baking Contest.  Since I am a local celebrity and all (you know, the kind of celebrity that you see late at night on the weather channel being filmed during a massive tornado saying something like, "Its like, windy out."  Yeah.  Thats me.) I was asked to be a judge!
Then Mr. Chris, the Youth Pastor, decided it would be neat if I could make a couple cookies for the winners.  Two winners.  One for taste and the other for festive-ness.
Seeing as I am cutting edge in terms of fashion* I knew I needed to do some 'ugly sweater' research.  I gotta tell ya, it was the best research ever.
*Please tell me that flour and peanut butter covered Hanes t-shirts and jeans are cutting edge.
Here are some of my favorites.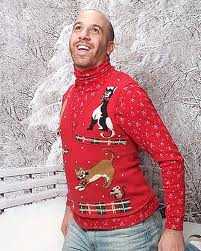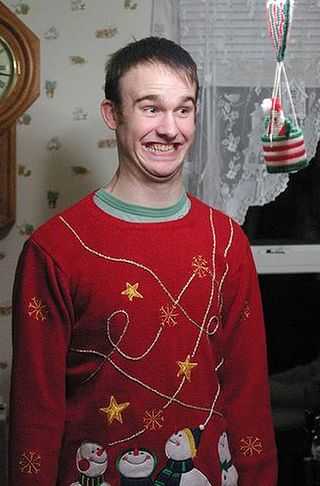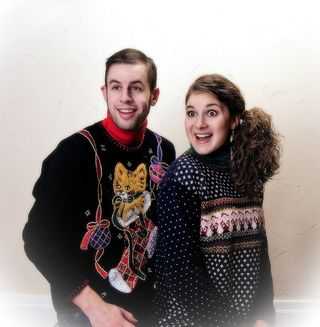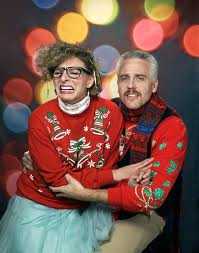 I think I recognize a relative in there.  This keen sense of style might run in the family.
But! This is a baking blog so I figure I will show you the two cookies I made.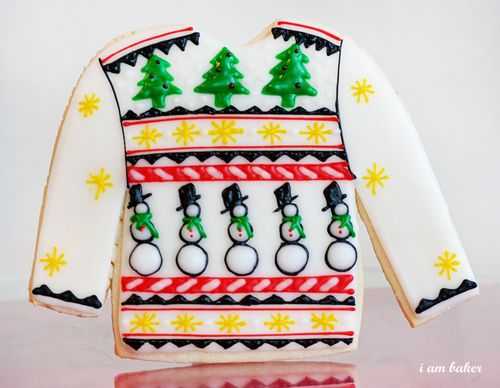 This is my 'busy" ugly Christmas sweater.
I am most certainly not saying it is based on anything in my closet.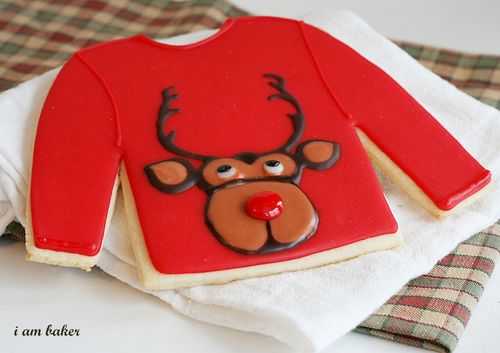 And this is my 'weird eyed Rudolf with a red nose that sticks out way too far and is covered with gravy and mashed potatoes by the end of the night' ugly Christmas sweater.
Again, these are not similar to anything that might currently reside in my home.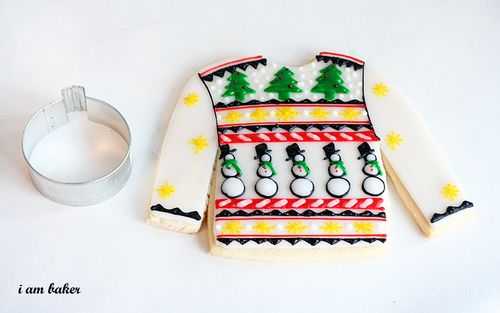 Since they are supposed to be a prize (I feel sorry for the winners!) I made them big… they are bigger than my hand.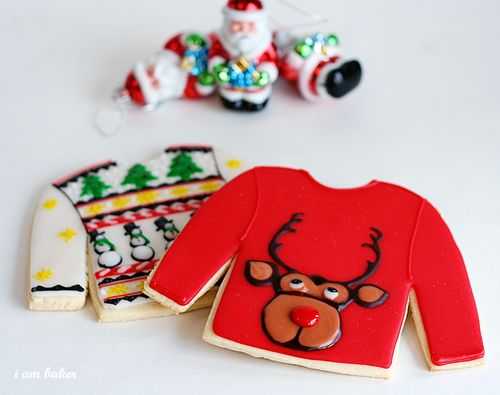 It was so much fun to make, I cant wait to make more!
I used my favorite glaze icing to decorate these cookies.  So much better than royal icing!
Merry Christmas!