Are you looking for a fun, unique, and very personalized gift for your loved one this Valentines Day?
I think I have something that just might give your special someone a good idea of just how deeply you love them.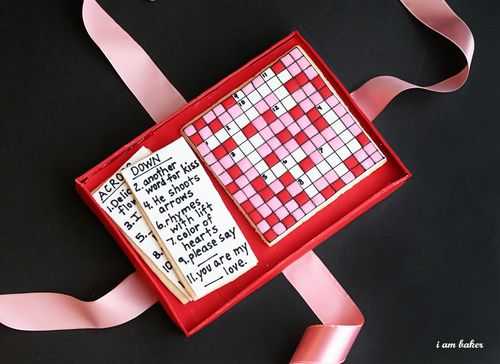 How about a personalized crossword puzzle written on a  cookie nestling inside a delicious chocolate cake "box"?
I had seen bakerella do a Valentines Heart box a couple years ago and been dying to try something like it ever since!!
I started out with the idea of doing a personalized crosswords puzzle.  I went to this site to help me get all the info. plugged in, then I made a rough sketch of how I wanted it to look on the cookie.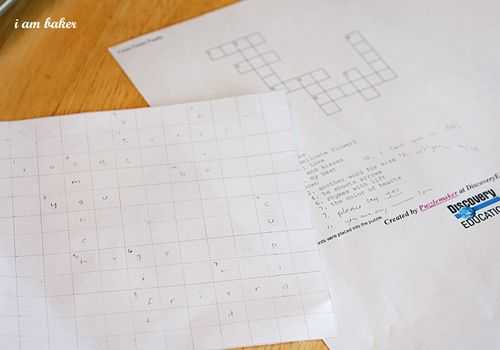 And then, because I know how very easy it is to make a mistake on a cookie and be heartbroken for days and days and maybe even shed a few tears in the process, I decided to do these on fondant.
That way if I made a mistake I could easily start over without have to bake and frost and new cookie!
(when done, just add some frosting or icing to the cookie and place the fondant on top)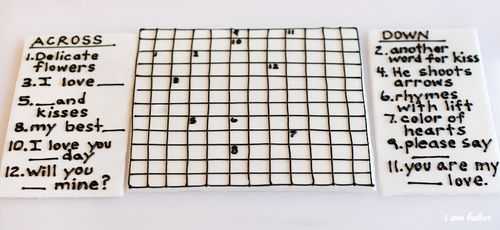 Two things:
This looks really boring to me.
Who wants to eat cookies covered in fondant?
So! It was then pretty obvious that I needed to make the cake "box" for the cookies to be presented in.
I also wanted to make the crossword puzzle more fitting for the theme of Valentines Day.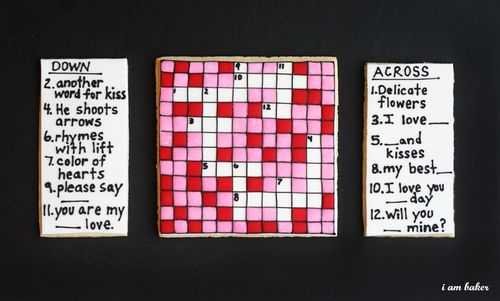 So!  Color in 27 million squares with red and pink glaze frosting? Check.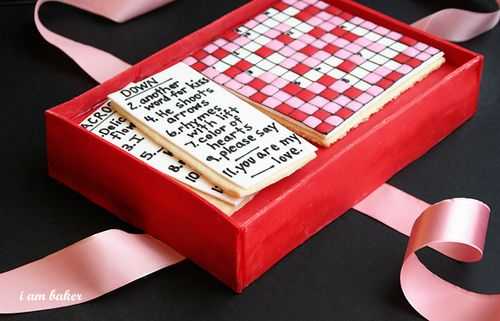 Create a box made out of chocolate pound cake (for stability) covered in red fondant? Check.
Wait impatiently for loved one to come home so you can tear into this sucker? Absolutely.
For writing you can either place some royal icing or glaze icing into a piping bag (or plastic baggie, some bakers swear by this method I promise!) and instruct the recipient to cut off the smallest tip to begin writing.  Or you can provide them with a pen that writes with edible ink, easily available at your local grocery store!
Of course, you can make the puzzle as tame or as wild as you would like. 😉
Just be sure to give it to someone you love!
***
For those that requested to see that this was in fact, a cake, here is a picture from today.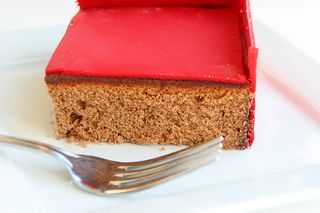 And yes, it was good! 🙂
*****
Be sure to check this out on TidyMom's I'm Lovin It! (seriously awesome links over there, and a contest!)
and Amy Atlas's blog!