Something that I really want to focus on here at i am baker is recipe quality.  I have spent a year getting my feet wet in decorating, and now I want to stick my toes into the recipe pool.
Gross.  Feet and recipes?  Not my best analogy.
So my goal is to start with the basics.  To find a great basic recipe then to tweak it to fit my needs, or if it is amazing, leave as is and bow to the feet of the creator.
What is with me and feet today?
My first trial is with is with white cake.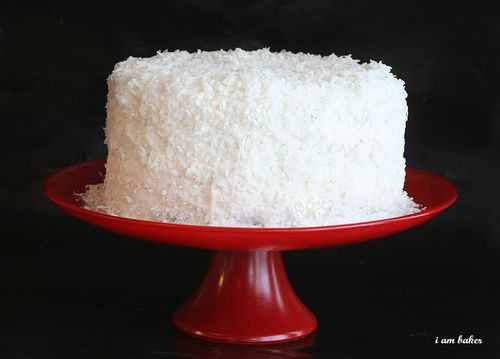 I love white cake and love it when it is soft and light and airy (but not spongy).  However, the thing I like best about white cake is that it lends itself so easily to other flavors.  You can pair it with a fantastic chocolate frosting or a super sweet strawberry sauce. (say that 3 times fast)
Or in this case, the soft elegance of coconut.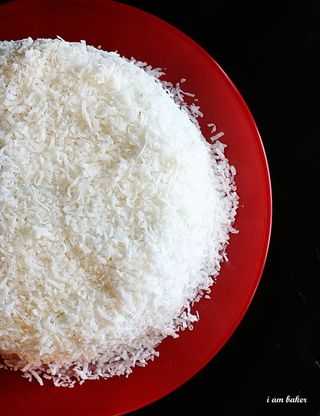 Traditionally, a coconut cake is accompanied by coconut filling and frosting.
But I am weird and only like a hint of coconut… hence a white cake with coconut topping.
Or, after it was all said and done, white cake, chocolate cake, and coconut frosting with decorative coconut flakes.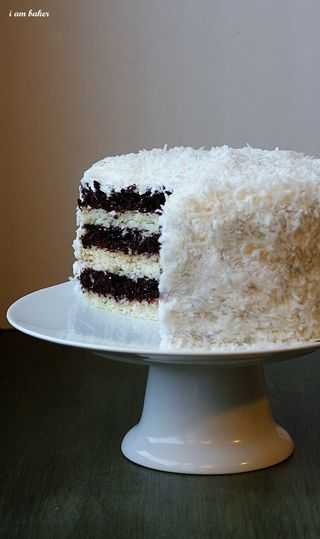 So, after all that confusion, I will get back to the point.  White cake.
Adapted from Joy of Baking-great site!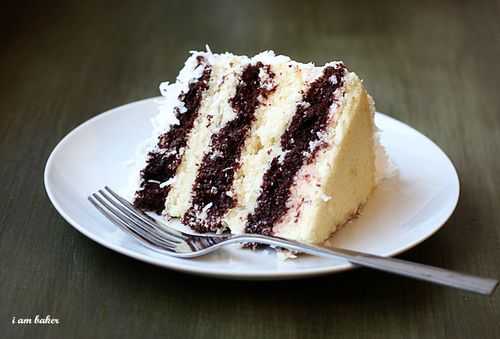 Since I was covering this cake in coconut, I used a majority of the frosting on the internal structure, alternating between each layer of white and chocolate.
The addition of this type of frosting to the interior left this cake beyond moist.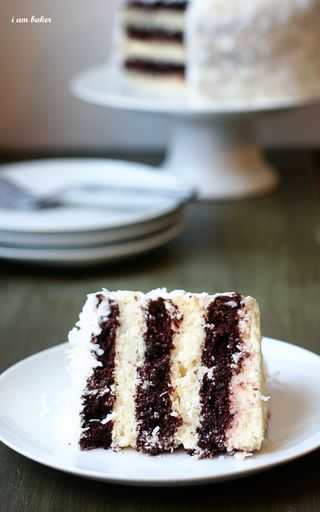 The final result was delicious.
Like, I am going to start making this for peoples birthdays as a special treat delicious.
The white cake was distinctive and delectable, and can easily stand on its own!