15 Reasons
I originally posted this in July of 2008.
I wanted to re-share it with you because I truly believe that it is essential that we, as wives, speak well of our husbands.
I try so hard to not speak ill of my hubby.  Not because he is perfect and never gives me the opportunity, but because I love and respect him, and I respect the role that God has ordained my husband to hold in my life.
I am so blessed in this blogging community because so many of you are fantastic at uplifting and praising your spouses.
I do not take that lightly and am continually impressed with your willful intent to edify.
So I encourage you… make a list of your own.  Keep it to yourself or blog it or write it in the sky…or better yet, share it with him.  You will be so happy you did!
And here is one of my favorite quotes…
"I wouldn't have missed loving you for anything"…
–Beth Moore, When Godly People Do Ungodly Things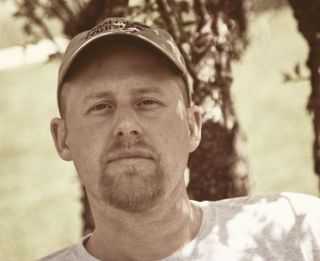 15 Reasons I Love My Husband
1. My husband, Chad, is the best father I know.
2. He takes my future and the future of the family very seriously, and does everything in his power to provide for and protect us.
3. He is one of the handiest men I know.  He can fix anything.  I kid you not.  Broken pipes?  He fixes it.  Garage door broken? He fixes it.  Need new drywall or a new deck or cement laid or a lawn mowed? He does it with the best of them.  And he fixes owies on little scraped knees pretty darn well too.
4. He is very handsome.  This really shouldn't be important to me, but I love that when I see him, I am delighted by his smile and physique and presence.
5. He is a fantastic cook and grill master (better then me by far!).
6. He is kind to everyone and a good listener.
7. He is patient.
8. He says he likes everything I cook.  Even when the kids take a bite and practically gag in their mouths and spit it out, he will eat whats on his plate, and then find a way compliment me on it.
9. He supports me and all my crazy ideas.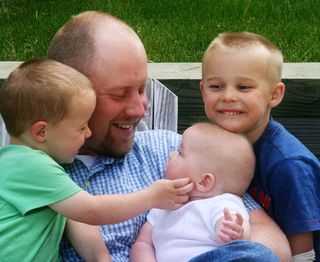 10. He thinks a lot about who he is as a dad, and always tries to be better.
11. He is excited for when the kids get older and he gets to take them hunting and fishing and all that outdoorsy guy stuff.
12. He is self sufficient… if I didn't clean, he would do it.  If I didn't do the laundry (which never happens in my house…HA!) he will just put in a load and do it.  No prompting necessary.
13. He loves his family- extended and all- and will do anything for them.
14. He doesn't say no when I say I want 10 kids.  He just works harder and tries to make it a financial possibility.
15. He knows the Lord, our God, and will be with me in Heaven.  Oh thank you Jesus.
What 15 things do you love about your spouse?